The Planck deep space telescope is off to a warm retirement. After a four-year mission that revealed the universe is 80 million years older than scientists estimated, Planck is headed to a permanent parking spot orbiting the sun. Rest well, little traveller.
---
Scientists are proposing a radical new way of think about how the universe began. In a new imagining of the Big Bang theory, they think it could have been the result of a four-dimensional star collapsing in on itself to form a black hole, which then proceeded to spew its guts out and, kindly, form our universe.
---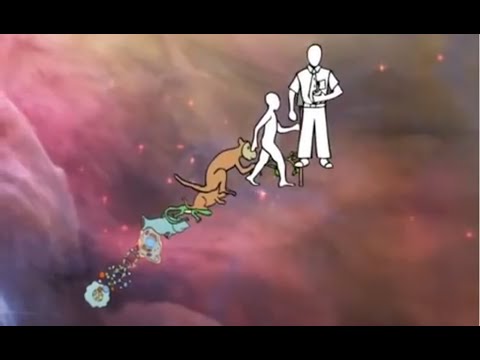 How come we live in three dimensions? Not two, not four, not 7.3, but three? Is there something special about that number of dimensions? This video tries to explain.
---
When you think of the big bang, that cosmic explosion that jump-started the ever-expanding universe as we know it, it's only natural to imagine it as a single point. One corner of space that just blew up into the galactic being. But where was it?
---
---
You're probably already well aware that the universe is expanding; that big, black void up there is getting bigger with each passing second. But what's happening to us in the meantime? Are we getting embiggened? Or being ripped apart at the seams? Fortunately neither.
---
I've never been exactly sure of how the universe came to be — big bang boom thang a lang — but I'm certainly glad it shaped out the way it has. If you want to finally understand the beginnings of our universe, watch the video by CERN physicist Tom Whyntie.
---
We've known for ages that the universe is around 13.25 billion years old for a while, but a new study is tweaking that number slightly. Findings by the European Space Agency's Planck space probe show that the universe is about 80 million years older than previously thought, bringing the total to 13.81 billion.
---
---