When the universe came into being, it was a kind of hot soup of elementary particles. Now, scientists believe it could have been rumbling with thunder caused by Higgs boson bubbles.
---
Nothing lives forever, not even our universe. Eventually it'll go kaput and be destroyed… but how? Smart people have wrapped their heads around the universe's destruction and have come upwith three different theories. The Big Rip, Heat Death (or the Big Freeze) and the Big Crunch and Big Bounce. They all sound like they're going to hurt.
---
In almost every sci-fi movie worth re-watching, it seems that us humans are always less technologically advanced, dumber and only serve as a mere speed bump into an alien race eliminating humans to take over our planet and suck Earth dry of its resources. We're always the weaker ones in alien wars. Well, what if we're not? Tom Scott imagined a scenario where everyone else in the universe was afraid of humans. It's fantastic.
---
---
The Planck deep space telescope is off to a warm retirement. After a four-year mission that revealed the universe is 80 million years older than scientists estimated, Planck is headed to a permanent parking spot orbiting the sun. Rest well, little traveller.
---
Scientists are proposing a radical new way of think about how the universe began. In a new imagining of the Big Bang theory, they think it could have been the result of a four-dimensional star collapsing in on itself to form a black hole, which then proceeded to spew its guts out and, kindly, form our universe.
---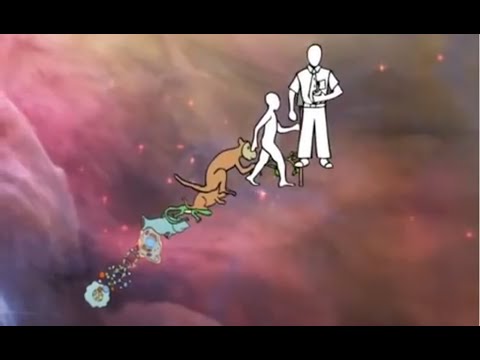 How come we live in three dimensions? Not two, not four, not 7.3, but three? Is there something special about that number of dimensions? This video tries to explain.
---
When you think of the big bang, that cosmic explosion that jump-started the ever-expanding universe as we know it, it's only natural to imagine it as a single point. One corner of space that just blew up into the galactic being. But where was it?
---