---
Yes, Google wants to be a mobile carrier. Not to take the whole world by storm (yet), but to push the limits of what mobile telecommunications carriers do. The latest possible perk? Service outside the US at no additional cost.
---
The US may have been the first country to open a commercial spaceport, but the UK is doing its best to make sure it can open the first one in Europe. Those plans have taken another step forward thanks to backing from the government.
---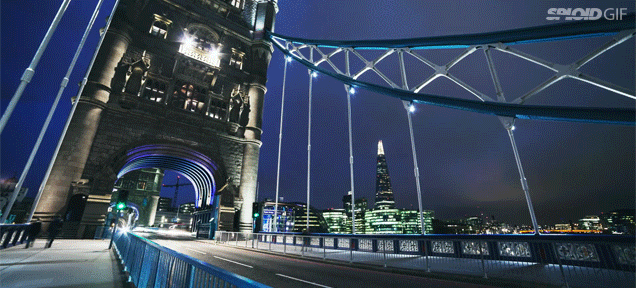 It's a little weird to say this, but I've mostly ignored London as a city to visit. Even though it's been years since I've last been and even though I enjoyed my time there, I never think about it when I get bitten by the travel bug. And I don't have a legitimate reason why not! Maybe I should go again.
---
The Centres for Disease Control has some dubious competition in the mishandling deadly pathogens business. A investigation by The Guardian reveals dozens of serious safety lapses in UK labs. In one case, a government lab shipped out live anthrax because someone had grabbed the wrong tubes.
---
Video: Since the first don't-drink-and-drive commercial in the UK — 50 years ago — the number of drunk-driving accidents deaths has fallen dramatically. But how can you celebrate the good results when there are still people out there killing themselves by driving drunk? This brilliant commercial shows how.
---
Even the latest generation of nuclear power reactors can only harvest about five per cent of the energy stored in their radioactive fuel supplies, and the toxic leftovers must then be buried deep underground to slowly decay over hundreds of thousands of years. But thanks to a new breed of sodium-cooled pool reactor, we may soon be able to draw nearly 100 times more energy from nuclear fuels, while slashing their half-lives by two orders of magnitude.
---