Uber drivers attempting to follow the law are getting screwed by Uber in California. A Buzzfeed investigation revealed that Uber suspended at least 12 drivers last month for properly registering their cars as commercial vehicles. To get their jobs back, Uber said the drivers had to re-register the cars as personal vehicles, which is a clear violation of DMV rules.
---
Uber launched in Australia 2 years ago, in October 2012. If you haven't heard of it, here's a quick recap. Uber is a car ride-sharing service backed by Google – it allows you use its app to catch a ride from one of its drivers. Just about anyone with a car can be a driver – not just taxis, but also serviced cars and even ordinary people (like this). The benefit for the average person is simple. Because drivers don't need to pay for expensive taxi licenses, Uber rides are generally cheaper than taxis (or so they claim).
---
Last New Year's Eve, I ordered an Uber car from the Sydney casino not long after midnight and it arrived in minutes (to the amazement of my tipsy friends). But the service is much more popular now, and will be tonight — surge pricing be damned. Interestingly, Uber Australia has posted this graph of expected NYE demand. These are the best times to ride tonight.
---
The New South Wales Government and the subsequent state transport office is no fan of Uber, probably because Uber is running a rule-skirting ride-sharing service right on the government's doorstep. In a bid to crack down on the service, the State Government has reportedly executed a raid on the offices of Uber Sydney in connection with the Uber X service.
---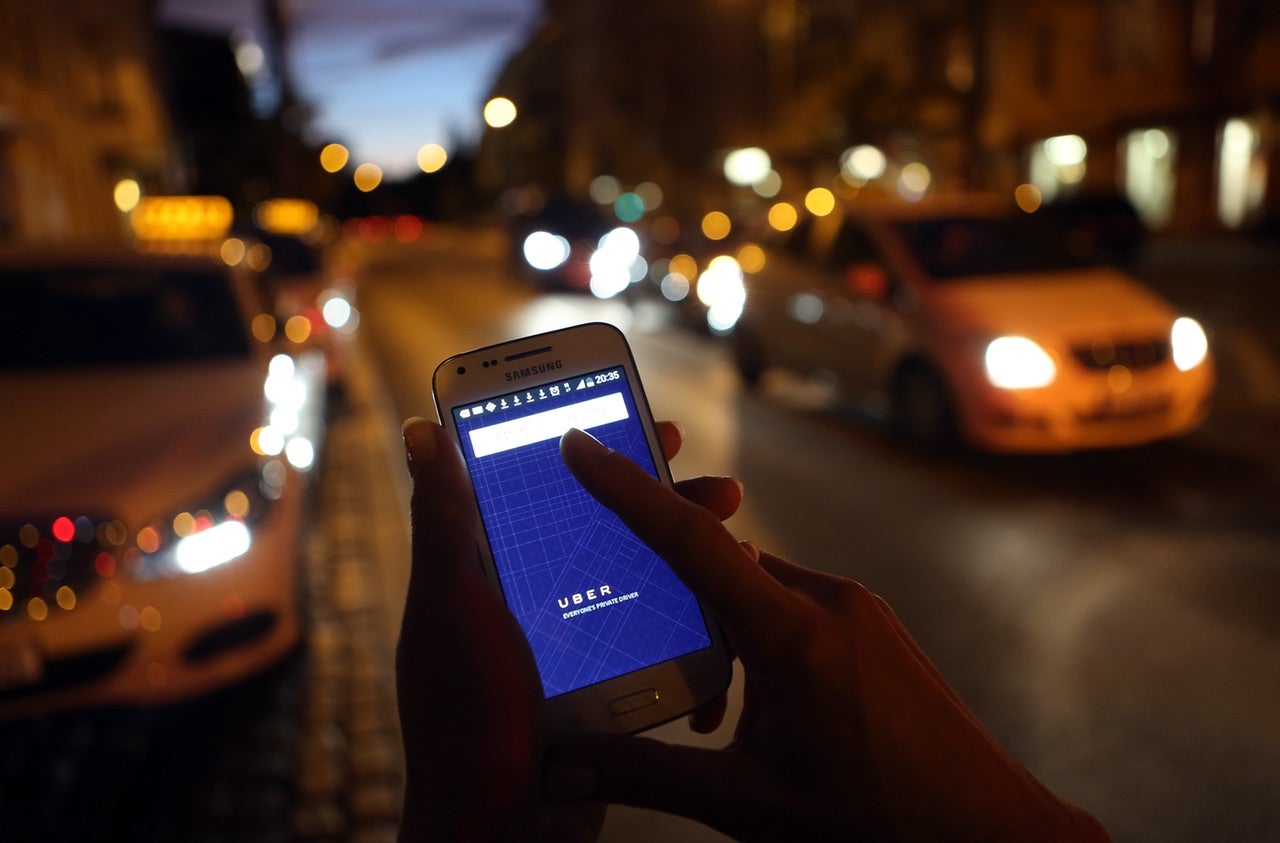 ---
In November, it came to light that Uber employees were able to track its riders using a "God View" tool. Now, in a letter to US Senator Al Franken, the company has explained that it's scaling back the use of the tool.
---
When it gets busy, Uber does this thing called surge pricing. Basically it's a way to make sure that only the people who really want the service can get it until more drivers become available. Uber encourages more drivers to jump on during surge times so they can meet demand and be rewarded for doing so with surge price bumps.
But on the day that Sydney's CBD is locked down tight with Police urging workers not to even go near their windows if they work in the Sydney CBD, Uber is working on bringing more drivers into the CBD on already clogged roads.
---