The Federal Aviation Administration just published its proposed rulemaking on commercial drone regulations. These regulations come after a leak, reported by Forbes over the weekend, that outlined some of the FAA's thinking on what the future of American skies was going to look like.
---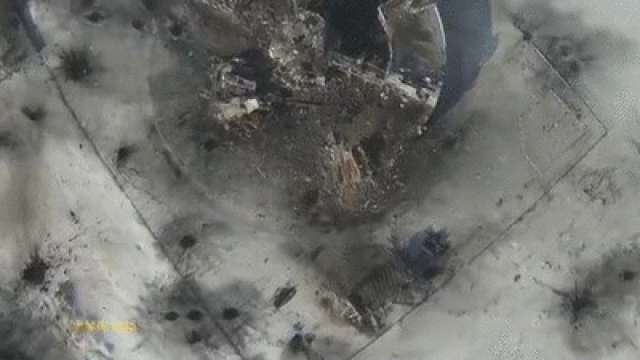 On Friday, 16 January, The New York Times published a report detailing Ukrainian rebels' conflict to seize the Donetsk airport, now a bombed-out shell of its former self. Although the Ukrainian Army says it's rebuffed the attack, it would have been the rebels' first major advance in months since the cease fire on Sept. 5.
---
The Phantom Menace has approximately one good scene: the bit where people race through canyons at high speed while people shoot at them. Although reality might not quite be up to jet engines and high-powered rifles quite yet, a group of quadrotor hobbyists have managed to replicate the first-person thrill of racing a dense obstacle course at high speed.
---
In the US, the FAA's rules about commercial drones have so far been ham-fisted: ban, except in special cases. And who knows how things will pan out in Australia where three Aussie entrepreneurs want regulatory approval to deliver parcels using drones. But what would a world where we live, play, and work next to drones look like? What would city zoning for drones look like?
---
The Ryan Firebee is widely considered the first true UAV developed by the US military, however, it was far from their first attempt. Take Operation Aphrodite, which loaded B-17s with high explosives and remotely crashed them into enemy targets, for instance. This early UAV program wasn't just an abject failure, it may well have changed the course of 20th century politics.
---
This weekend, Ukraine's band of pro-Russian militants bagged themselves a big old bird when they knocked this Soviet-era reconnaissance UAV out of the skies over Shahtersk.
---