TVs are getting more and more advanced as this year goes on. We've seen curved screens, OLED panels and 4K pixel density popping up all over the place, from a bunch of different brands. But we haven't seen all three in one TV that you can actually go out and buy. LG's newest top-of-the-line 65-inch EC970T panel is curved, has a ridiculously high-res Ultra HD 4K resolution, and uses unique OLED tech for infinite contrast — and it is, at the moment, the perfect TV.
---
We've talked in the last couple of years about the ceaseless march of R&D when it comes to the displays on TV, and the downsides that come with it. 4K is new, OLED is new, curved panels are new — and they're (almost) never seen in the same TV. If you don't know which is the superior tech, and which to choose for your next TV, don't worry. LG has made the right decision for you — all of them.
---
It's hard to know the ideal time to upgrade one's TV. Usually, you just wait until it breaks down out of warranty, but if a good deal for a larger screen pops up, it's OK to consider a replacement based purely on inches. Bing Lee is currently offering a great price on Samsung's 60-inch Series 6 3D LED TV, if you have a spare $1500 you don't mind parting with.
---
Samsung's new 105-inch curved Ultra HD LED TV is coming to Australia. That's the big news from today's IFA 2014 press conference, where company big-wigs talked about Samsung's mission to make curved TVs the next big thing in households around the world. LG is on board as well, with its own line-up of curved TVs on show here in Berlin.
---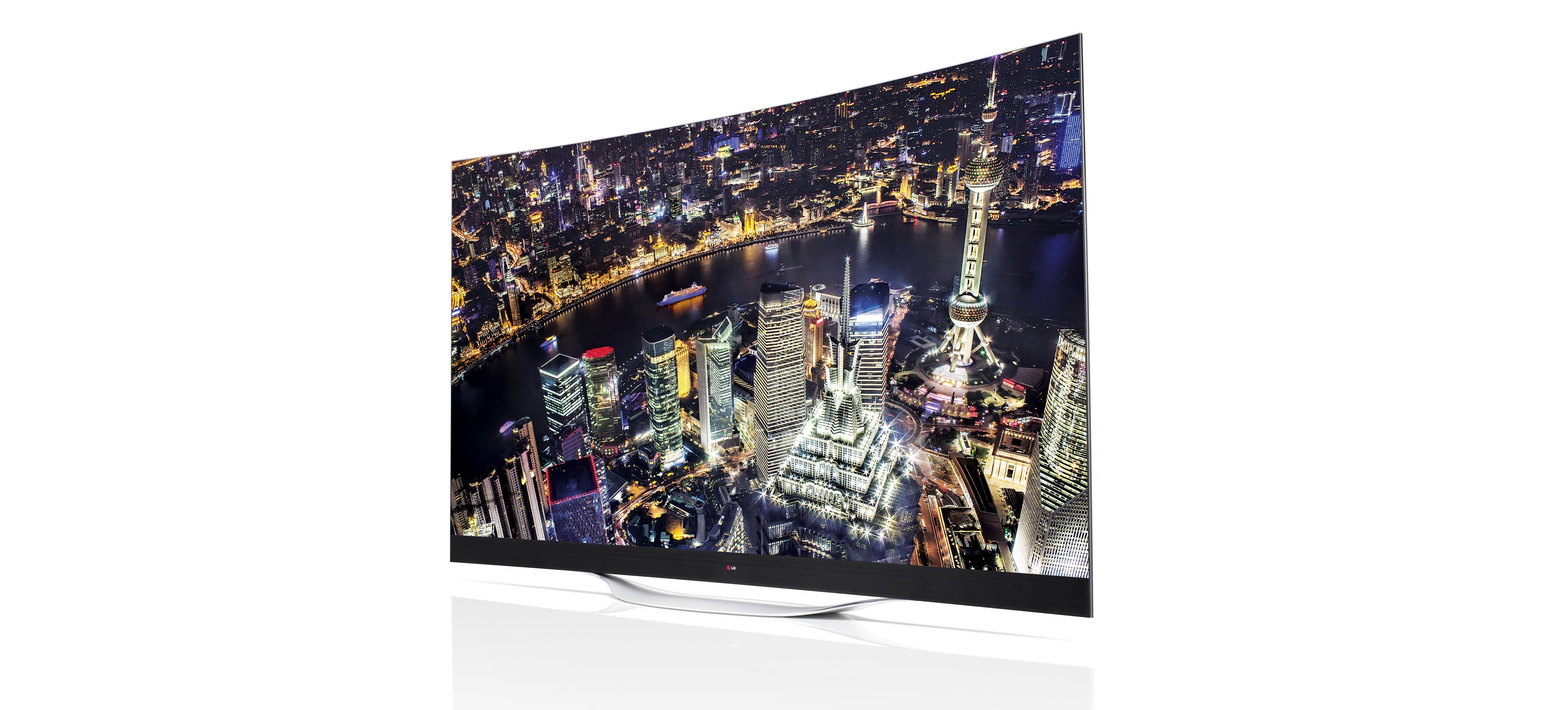 OLED has taken its sweet time to arrive in 4K sets, but now LG has announced that the first such set is about to go on sale. And this thing looks good enough to fall in love with.
---
---
In June, Antiques Roadshow visited Birmingham, Alabama, my home for the last three years. I don't own a Tiffany lamp or a 19th century Chesterfield sofa. I do, though, have a flatscreen television that's ancient by consumer electronics standards. So that's what I brought to be appraised.
---
LG's TVs certainly don't come cheap these days, but its new 105-inch ultrawidescreen, Ultra HD TV perhaps pushes the limits to the extreme: it costs an eye-watering $125,000.
---
---