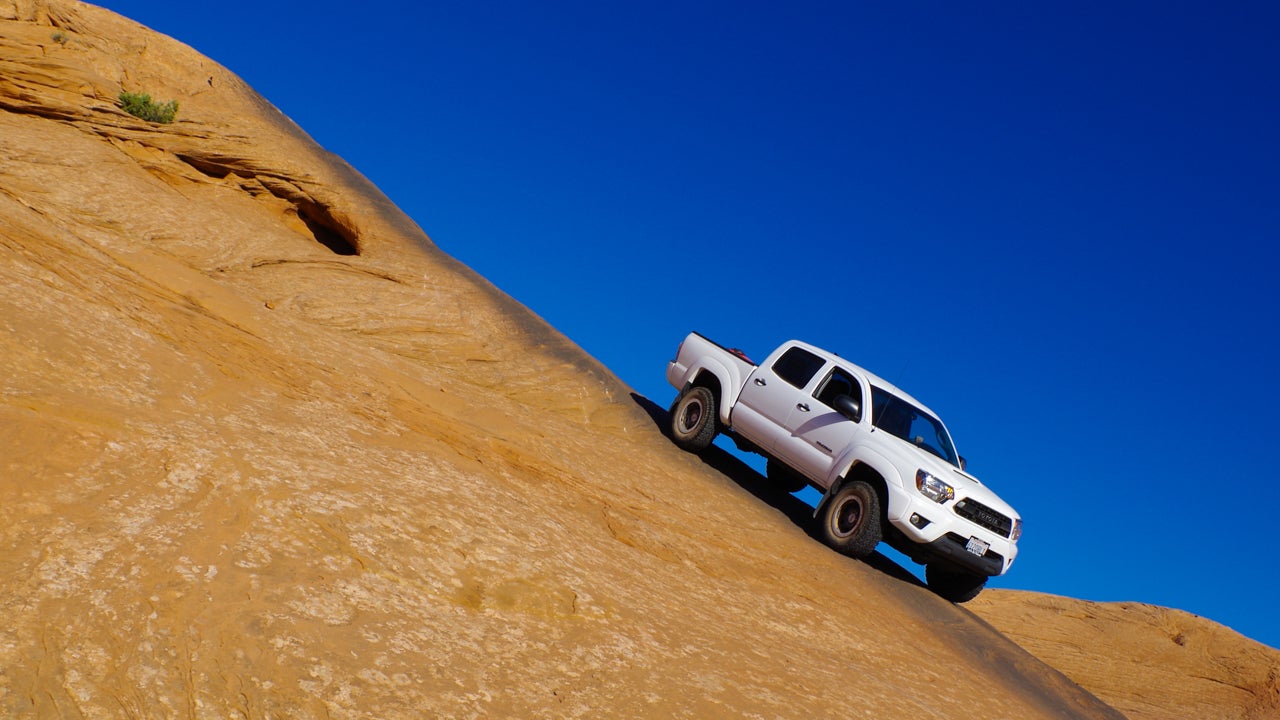 ---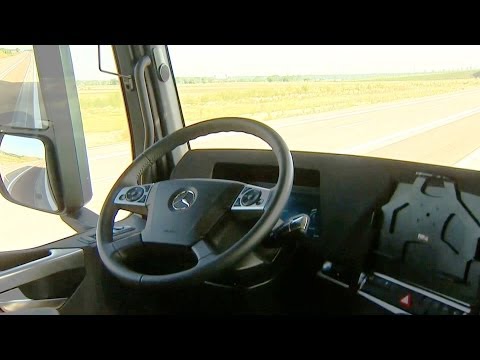 Attention Google: Your self-driving car looks wimpy compared to this self-driving beast-turned-truck. On Thursday, German automaker Daimler demonstrated the Mercedes-Benz Future Truck 2025 (that's when it hopes the vehicle will hit the marketplace) to spectators.
---
Getting crews out to patch roads is sometimes more trouble than its worth. It snarls traffic for hours at a time, costs counties and states hundreds of thousands of dollars annually, and typically only fixes the problem for a short time. But this gravel-blasting utility truck aims to make the permanent patch process faster than firing a gunstick.
---
With 7000 tractor trailers currently in its fleet, it makes sense that Walmart would have a vested interest in designing more efficient delivery vehicles. The company's new ultra-aerodynamic Walmart Advanced Vehicle Experience — or WAVE — concept is lighter and more fuel efficient than other trucks on the market, and can run on almost any fuel short of nuclear power.
---
How do you move 2700kg of Peter built tractor-trailer 400m in less time than it takes to read this sentence? By strapping on a trio of jet engines, obviously.
---
---
---
As the pace of robotic integration into the modern workforce continues to increase, automatons are finding their way into an ever wider variety of industries. Already making an impact in the agricultural sector, automatons are now poised to perform the task of driving massive, house-sized mining trucks — a job once held only by highly-skilled and highly-paid human drivers.
---
What looks like a small apartment complex is actually the biggest vehicle man has ever dared to put on eight wheels. Designed and built by a Belarusian company called BelAZ, the 75710 (come on, you couldn't have thrown the word mega in there?) itself weighs over 800 tonnes and can haul close to 450 tonnes of mined rock.
---
Sometimes it feels like the romance of the road is lost at truck stops. Those oases of diesel fuel and stale coffee seem too industrial, too pragmatic to fit into a Kerouac-style vision of road tripping. Photographer Michael Massaia lends some highbrow class to the truck stop with his series Seeing the Black Dog. Suddenly, those hulking 18-wheelers look gorgeous.
---