Loading page
Video: To maximise profit, tractor trailers need to stay on the road for as long as possible. So to show off the performance and reliability of its vehicles, truck-maker Scania had 14 of its vehicles, manned by 90 drivers working around the clock, circle an empty airport for 24 hours straight to create a gigantic real-time clock when viewed from the air.
---
Despite the gloriously colourful screens used in devices like the new iPhone 7, monochromatic E Ink displays have remained a popular choice for devices like e-readers since they're cheap, durable and work fine in direct sunlight. It also means they're the perfect technology for turning trucks into in-your-face rolling billboards.
---
Backing into a parking spot is an impossible challenge for many drivers. How about backing up while also towing a trailer? That at least could get a little easier with a nifty feature on the upcoming 2017 Ford Super Duty pickup, called Trailer Reverse Guidance.
---
Video: Yeah, I'm not ashamed to admit this: I feel slightly less comfortable when I'm under a tunnel than when I'm not. It's not that I think that the tunnel will collapse on me – it's because I know the sky absolutely won't. This tunnel would put my fear into overdrive because it looks like it would totally collapse. It has no permanent support work and the entire construction process looks like piecing together Lego bricks. Yet it can support so much weight and still stand up.
---
---
Video: I don't know if these wooden planks can be considered a bridge or if they just constitute a poorly made death trap but I know that I wouldn't even want to walk on the thing. And yet, this guy drives a truck that's towing a boat over it! Nervousness alone would make me crash it right into the water below, destroying everything that remains of this so called "bridge" in Brazil.
---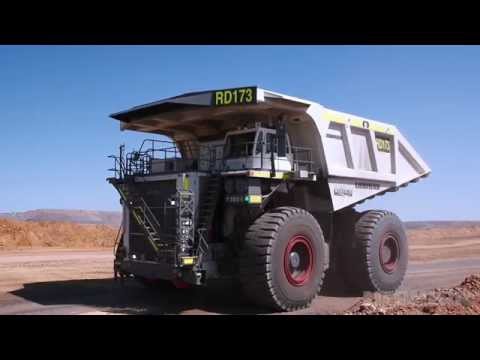 Video: Oh man. This is one big baby. The Liebherr T 282 is one of the largest haul trucks in the world (it has the second largest haul truck payload capacity) and it's assembly process is so impressive that I would totally believe it if each one of these bad boys were Transformers that we've created and didn't want to tell anybody because the fourth movie sucked. The scale of this moving monster machine is just unbelievable, its wheelbase is 6m and its dimensions are 7m tall and 9m wide and 15m long.
---
It was one of the country's most beloved comic strips, but did anyone ever actually find the Peanuts gang entertaining? Of course not. But if Charles Schulz had taken a page from Takara Tomy and turned Snoopy into a transforming truck, his comic would have been even more enjoyable than Calvin & Hobbes.
---
Loading page