 You board the plane and instinctively duck to clear the overhead container doors. They're all full already, so you cram your carry-on under the seat in front of you while the slob next to you reaches across your face to adjust the reading light. No more: one design firm's new cabin concept eliminates all those problems.
---
Navigating your way through clueless tourists, customs officers and disinterested ticket counter clerks is only half the battle. Once you make it to your seat, you've still got an entire flight to endure. Your best aeroplane strategy is almost always to sleep through the entire ordeal, but how does one sleep effectively while fully clothed, sitting up, in the middle seat? It's surprisingly easy with a bit of planning.
---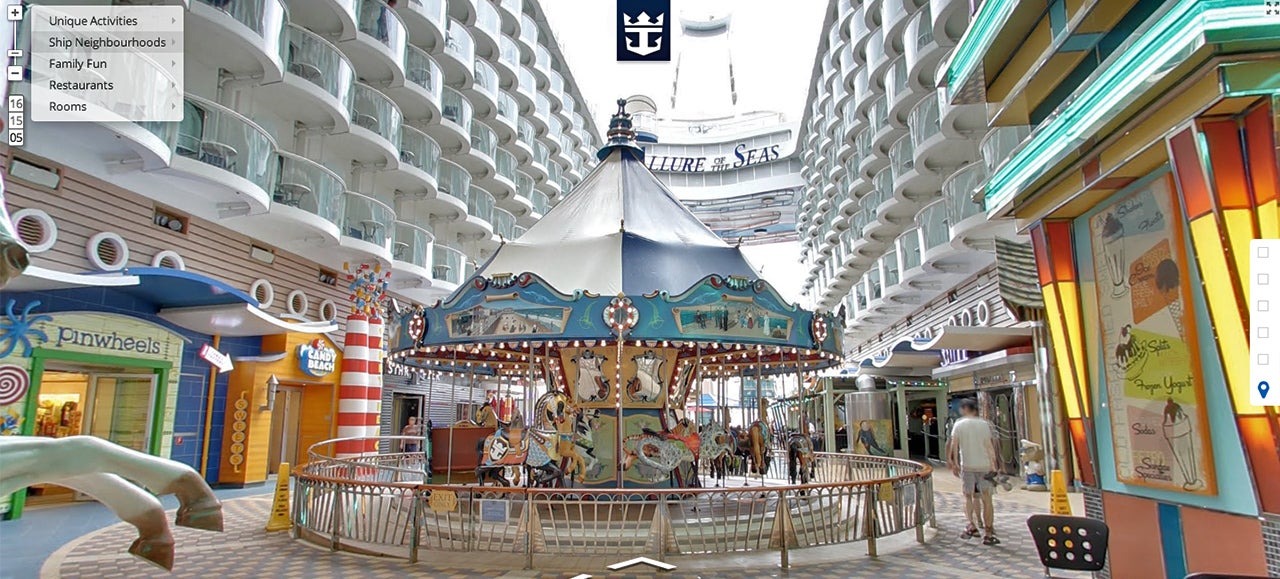 At 360 metres long and weighing in at 202,000 tonnes, Royal Caribbean's Allure of the Seas is the largest cruise ship ever built. It's able to carry 5400 passengers — plus crew — and with on-board amenities like a skating rink, a miniature golf course, surfing simulators, and a merry-go-round, there's little need to ever leave the ship.
---