It's not quite as exciting as free-falling from the edge of space, but a group of 80 Lego enthusiasts in Denmark, led by Henrik Ludvigsen, now hold the Guinness Record for the world's longest plastic toy train track — an honour that will certainly look fantastic on a resume.
---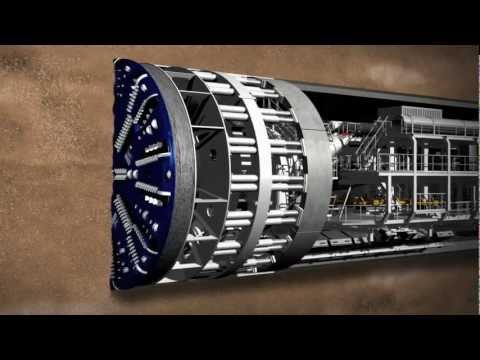 According to a report out today, the Labor government is set to announce funding for Melbourne's A$9 billion metro rail tunnel, in addition to the A$40 million it has already contributed towards getting the project "shovel-ready". Sounds good? We'll see. Before any shovels have broken earth, the rail tunnel is facing a series of engineering challenges. Here's how to build it without killing anyone.
---
Over the last few weeks, you might have heard about the ultra-futuristic information kiosks recently developed for the New York City subway system. It's sci-fi stuff, thoroughly modernising the arteries of an often creaky metropolis. We headed down to New York's financial district to check out a working prototype for ourselves.
---
Holy freaking smokes, almost getting hit by a train doesn't get closer than this. A young woman in Sao Paulo, Brazil, had apparently dropped her phone onto the metro tracks and foolishly jumped down to retrieve it. She couldn't get back on the platform, the train was coming into the station fast, AND SHE PROBABLY WOULD HAVE DIED.
---
There is a 7m long, 180-tonne steel monster under Manhattan. Dead, resting deep somewhere under Grand Central Station and Park Avenue, this machine and her twin brother excavated the massive tunnels that you can see here, one of the largest public transportation works of our time.
---