Perhaps this should be the punishment of all selfie takers. Or at least all selfie takers who put themselves in potentially dangerous situations just to take a damn picture of their mug blocking everything behind it. Jared Michael, the foolish guy in the video, paid the price. He tried to take a selfie in front of a passing train but instead got kicked in the head by the train conductor.
---
On Monday a Blue Line subway train at Chicago's O'Hare airport jumped the rails and then proceeded to plow its way up a set of stairs and escalators. And just a few days later security footage of the incident has finally been released. Not surprisingly, it looks like a real life action movie — minus the Hollywood-style explosions.
---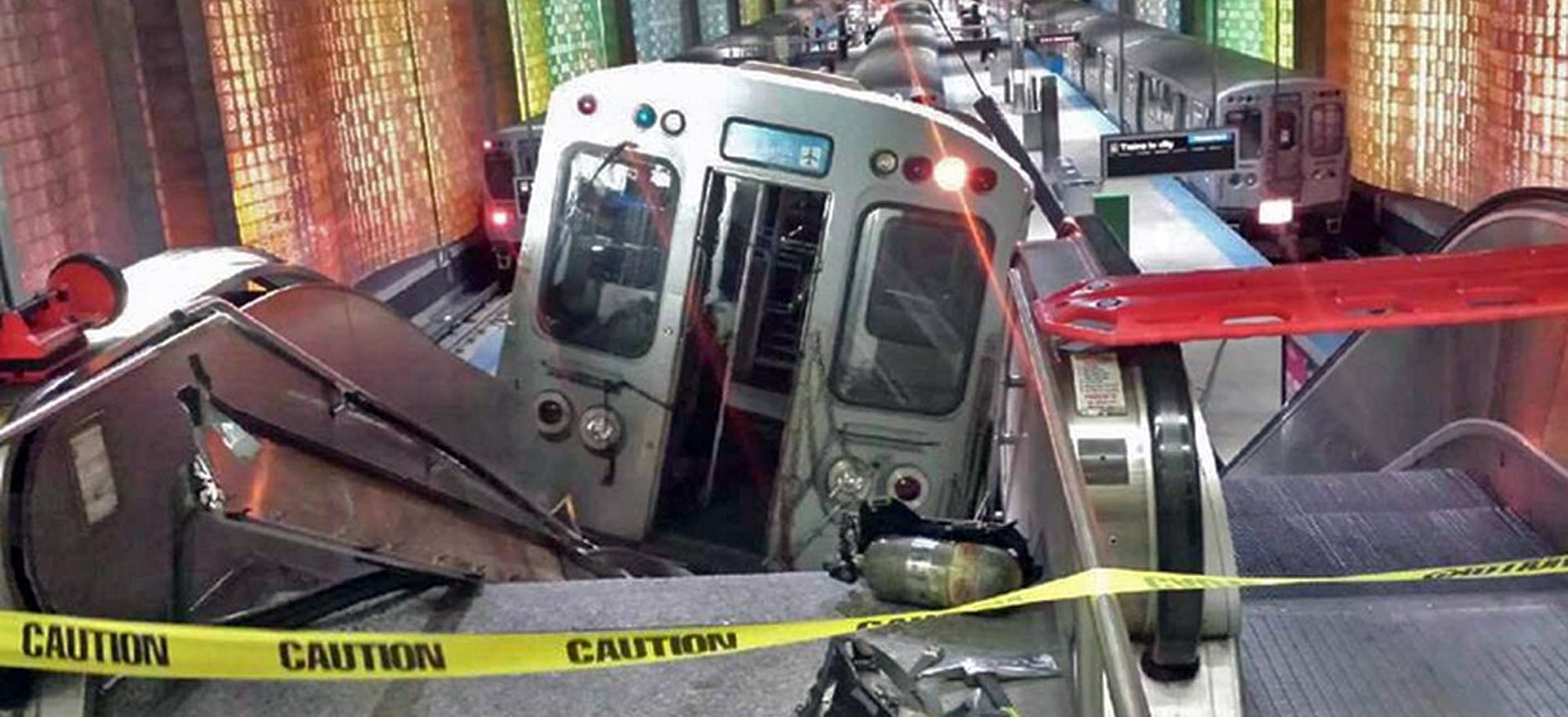 ---
It seems the best way to impress someone on the market for a set of industrial robotic arms is to demo them playing with kid's toys. First DENSO Robotics did it with slot cars, and now ABB gets in on the action with this mesmerising model train demo.
---
In the US, the arrival of a new tunnel boring machine is huge news, warranting naming ceremonies and Twitter accounts. Meanwhile, in Doha, officials have quietly signed a contract to buy 15 boring machines to build a sprawling new train system. And that's nothing compared to the massive transit network being built to connect the rest of the Gulf states.
---
New York's Grand Central Terminal is one of the country's largest and busiest public transit structures, and now it has a new website that honours its outsize legacy. Based on the Grand by Design exhibition that was on display at the station last year, the website includes historical documents, videos, stories, and rare, previously unseen photos of the building throughout the years.
---
What would you like in a house? A roof. Central air is nice. Some insulation probably. Maybe a fireplace if you like that. A yard for the kids with a white picket fence for your dreams. What about a freaking rideable scale train that goes completely around the entire property? Yeah, you know you want that. You want it bad.
---
It's easy to forget how beautiful the world is when we shackle ourselves inside all day. Maybe on the weekend we'll take a hike, we say. Maybe next month we'll make a trip out to the woods, we plan. But even if we do all that, we still don't see it enough. Good thing photographers like Brian Donovan are capturing the world's beauty to remind the rest of us to get out.
---