The first teaser for the upcoming movie about Edward Snowden has just been released. Frankly, it's not much to look at. But we still can't wait.
---
E3. 2015. Trailers. All of them. In here. Do it.
---
Video: The Martian won't be out in cinemas until the end of November this year, but you can enjoy an early teaser with the first of several three-minute videos — showing life from the characters' perspectives as they begin their five-month journey from Earth to the Red Planet.
---
Video: The first instalment of The Hunger Games: Mockingjay was a right bore. Lots of talk, not a lot of explosions. The reverse looks to be the case for the second instalment. Here's the first trailer for the last film in the franchise.
---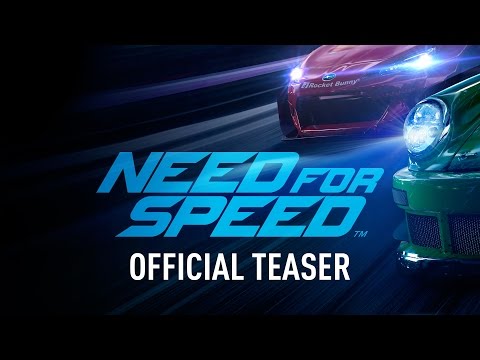 "Yo, bro look at them fast cars though yo so fast bro broooooooo." This is the dialogue I'm expecting for the new Need For Speed reboot based on the first teaser trailer.
---
---
---
It's new-show week in the US, and superheroes are very on trend. After the first-look at CBS' Supergirl barnstormed onto the internet, we have another DC Comics' series from The CW. It's called Legends Of Tomorrow and features a billionaire with loads of tech, a guy with a bow and arrow, a lady assassin, a guy who changes form into a dangerous version of a hero and a pair of criminals turned good. Sound like every Marvel trope from the last two blockbusters crammed into one TV show to anyone else?
---
Everyone wants to be in the superhero game these days. After the long-running success of Smallville on a rival network, US TV network CBS wants in on the action too. That's why it made Supergirl: the series adaptation of the DC Comic companion to Superman.
---