Anki delivered a devastating blow to slot cars with its original Drive set, giving tiny RC cars a brain so they could stay on a track without the need for a peg underneath. But with Overdrive slot cars are officially dead now that your track can be any shape you want, complete with U-turns, intersections and jumps.
---
There's the satisfaction of placing the final piece, but what other motivation is there really for completing a 2D puzzle? Not much. That's why these 3D puzzles from Eureka are a better use of your leisure time since you're left with a surprisingly detailed model car in the end.
---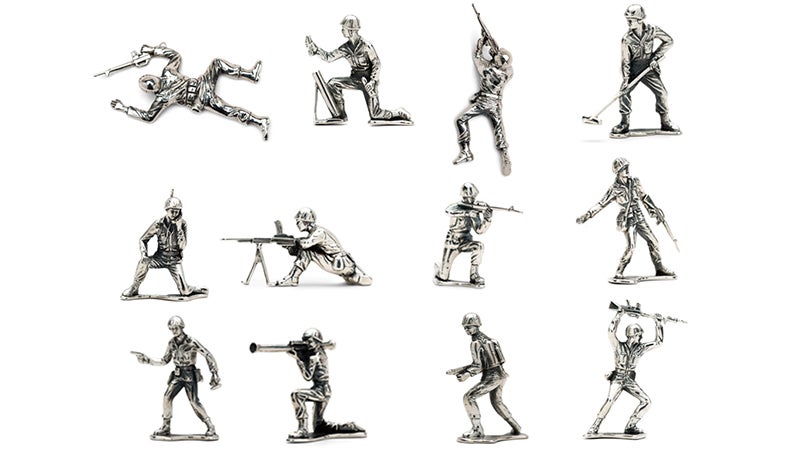 Those classic green plastic army men are as cheap as cheap toys get — that's why they're often sold by the bucket. That doesn't mean they're not fun, though. So if your kid was born with a silver spoon in its mouth, it only makes sense to skip the plastic and get them a set of silver army men instead.
---
On the neat / practical scale, the Bricasso rates much higher on the former end than the latter, but that's good enough, right? As long as you don't need anything printed in a hurry and don't mind it being made completely of tiny plastic blocks, this printer from JK Brickworks has you covered.
---
You'd probably expect a deck of Jaws-themed playing cards to be chocked full of gory imagery and only available in the back pages of Fangoria magazine. But the artwork on this deck is downright beautiful, to the point where you'll almost want to frame an image of a swimmer being attacked by a great white shark — almost.
---
---
If there's one thing a plastic resin 3D printer is good at, it's making custom toys. And Michael Sng's Machination Studio has created the ultimate example of what 3D-printed toys can be with the HMC Boudicca; a 20-inch tall walking mechanised tank with more detailed animated features than even R2-D2 has.
---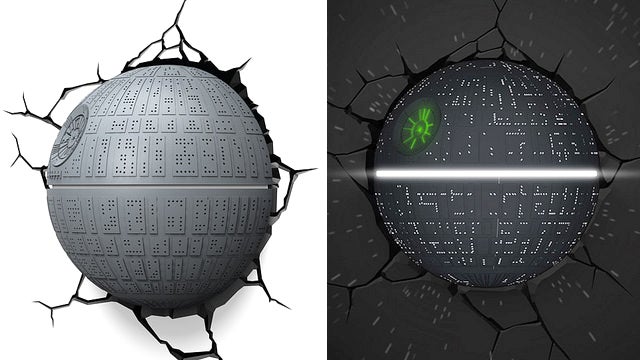 3DlightFX has a new series of Star Wars-themed 3D Deco Lights enroute including this tiny glowing version of the Death Star that appears to be smashing its way through your wall thanks to an included decal surrounding its mount.
---
Hasbro's Titan Hero series take action figures back to their humbler roots when size was more important than articulation. But that also means the 12-inch figures are perfect for younger kids who play rough with their toys, and don't mind that the new Titan Hero Hulkbuster is almost as big as they are.
---