For years there have been countless toys and models letting you take a peek inside ships like the Enterprise from Star Trek, or the Millennium Falcon from Star Wars. And now browncoat-wearing Firefly fans finally have a beautifully-detailed model of Serenity to put on their mantles as well — or just secretly play with while their family's aren't looking.
---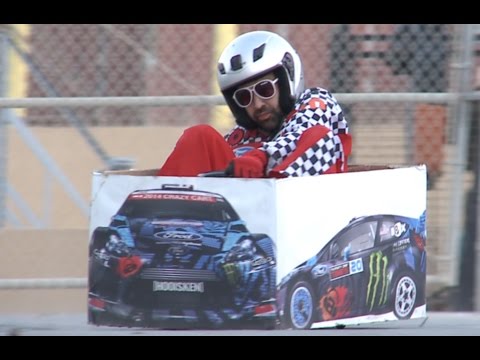 In response to Ken Block's most recent Gymkhana outing, Ken Box has once again returned to take his cardboard-clad Crazy Cart out for a spin in a sea of shipping containers and tractor trailers. If for some reason you thought the Crazy Cart was just a toy for kids, here's proof that you should really consider adding one to your Christmas list.
---
Before it's through, Sideshow Collectibles will have turned every single character appearing in a comic book movie into an impossibly lifelike and detailed 12-inch action figure. And that's perfectly OK, because it means we even get a miniature version of Joseph Gordon-Levitt's John Blake from The Dark Knight Rises, and we (those who saw the film) all know why that's awesome.
---
Last week we were given a stark reminder of just how far the toy industry has to go in making great toys for girls that promote engineering, in the form of this Barbie travesty. Here's a nice antidote from a UX design firm called Slice of Lime: Nübi, a connected toy prototype that aims to teach basic programming skills to kids of any gender.
---
Did you know that originally Mr Potato Head was just a box full of random body parts that kids were supposed to jab into actual potatoes? It sounds like a crazy idea, but Mr Potato Head went on to become an incredibly popular and iconic toy — and we can only assume the creators of these Open Toys parts that let kids turn fruits and vegetables into planes and race cars are hoping for the same level of success.
---
It can't be easy being the lesser partner in the most famous robot duo in movie history, so kudos to Sideshow Collectibles for giving its new sixth-scale C-3PO figure as much TLC as it did for its recent R2-D2. Because a droid that specialises in protocol and languages sounds like it would make for a pretty boring action figure, but this is 12-inches of collectible art as far as any Star Wars collector is concerned.
---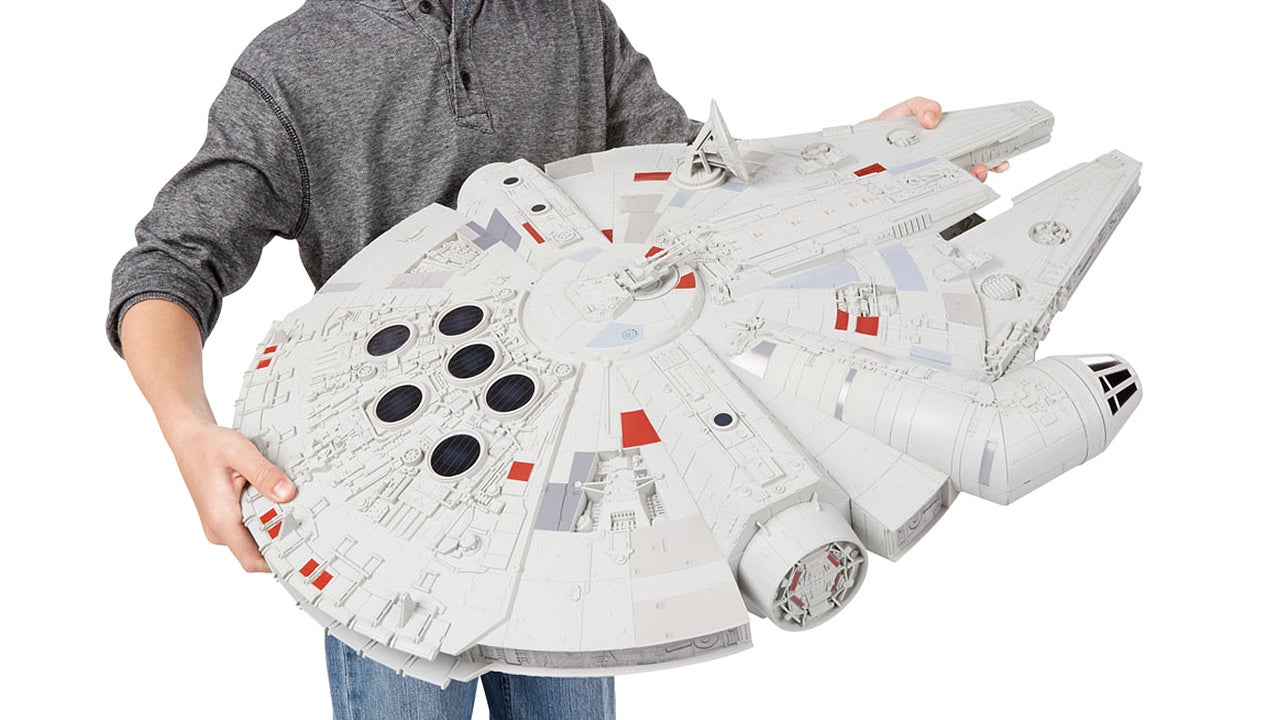 First revealed earlier this year, Hasbro's latest version of the most iconic spaceship in the Star Wars universe is finally available to add to your collection. The 76cm long Millennium Falcon toy (if you can even call it that at this scale) is packed with details and believe it or not is powered solely by imagination — no batteries required.
---
When you're an adult who drives on a regular basis, you fantasise about fast cars and other high-performance vehicles. But when you're a kid, who doesn't get to drive at all, even mundane vehicles like garbage trucks and buses are exciting. So while the thought of a tiny RC tractor might be hard for you to get excited over, you can bet your kid would love one.
---
Back in the '80s there were some Transformers toys you could buy anywhere, and then there were some that seemingly only existed as rumours, spotted by a friend's cousin's neighbour at a distant out-of-state Toys"R"Us. Such was the case with Jetfire, a towering elusive Autobot that few kids actually owned, but all yearned for.
---