The Sucklord — real name Morgan Phillips — is a pop artist well known for his subversive creations of mashed-together toys. Imagine if Sid from Toy Story grew up to become an amazing artist, and you have an idea of what to expect.
---
Even if you're the most well-mannered human being the rest of the time, your inner raging Hulk probably comes out whenever there's a video game controller in your hand. And the next time you're sniped by a cowardly camper, or put that straight Tetris piece in the wrong place, try throwing this soft Gamer Pillow at the wall, instead of your expensive game controller.
---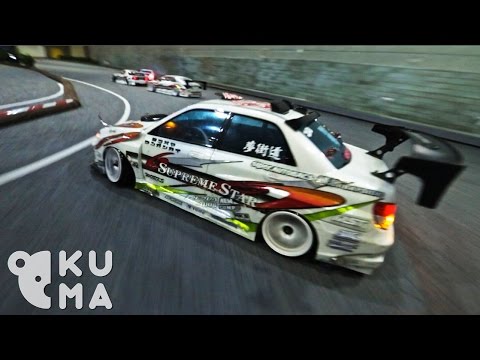 Video: Drifting R/C cars isn't a completely new pasttime, but there's still something magical about watching a trio of R/C cars go flying off a jump — sideways. It's everything you ever wasted your childhood trying to achieve, but done by grown-ups with far more skill.
---
You know what skill kids are never taught in school? How to perfectly apply stickers and decals to their toys. And while it's hard enough to properly stick them on a flat surface without training, it's impossible to do so when it's curved. Or at least it was impossible until Mattel designed a kid-friendly vacuum chamber that perfectly sucks decals onto any shape or surface.
---
A water balloon fight is no fun when kids have to keep running back to their parents to tie the balloons for them. Using tiny elastics the Bunch O Balloons came up with a slightly better way to automatically tie 37 water balloons at once, but these Zorbz appear to have the best solution yet, automatically sealing themselves with just a quick tug on the neck.
---
It's impossible to improve the gameplay of classic board games like Monopoly, Scrabble, or even Yahtzee. So how do you go about convincing people to buy more copies of a game that stays playable for decades? You re-brand it. Monopoly is already available in about a thousand different flavours, and now it's time for Yahtzee to get upgraded as a glowing, flashing flux capacitor.
---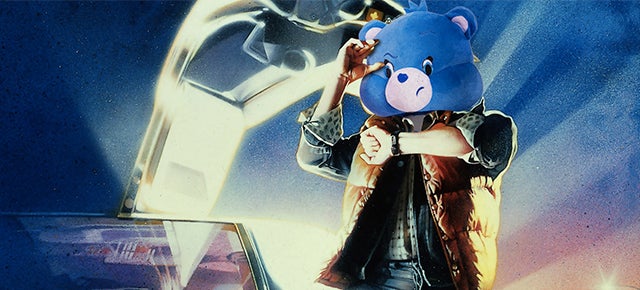 The '80s were arguably one of the greatest decades in history to be a kid with an allowance burning a hole in your pocket, and a free afternoon to spend at a toy store. And decades later toy companies have realised that all those kids buying the wonderful toys from the '80s are all grown up now with plenty of disposable income and a penchant for nostalgia. So is it any surprise that so many toy lines from the '80s are being resurrected? You won't hear any complaints here.
---
When a decades old toy breaks down and stops working with no hope of repair, you usually just toss it or find some way to recycle the parts. But what if you're as attached to that toy as you were a pet? In Japan, people are giving Sony's robot AIBO dog actual funerals to say goodbye to their faithful, electronic companions.
---
Cheaper plastics, terrible battery life, buggy software and about a million different toys based on Disney's Frozen? It's about time that someone stepped forward and gave the toy industry a good shakedown. And who better than this tiny Playmobil version of Germany's Martin Luther who was last seen nailing his latest theses to the main entrance of the Nuremberg Toy Fair a few weeks ago.
---