The film's recent 30th anniversary has brought with it a wonderful influx of Ghostbusters merchandise that's perfectly engineered to separate nostalgic (and now grown-up) fans from their hard-earned money. We should be outraged, but who could be with these over-sized ghost-busting plush characters that actually play dialogue from the movies?
---
Google's hoping there's a market for sophisticated artificial intelligence voice assistants you can hug. The company's most recent patent design for an anthropomorphic voice assistant/toy reads like someone dreamt it up after watching an AI and Ted double-feature (and had obviously never seen Child's Play).
---
Not every building set has to be made from colourful plastic bricks. If you're looking for something a little more challenging — and rewarding — than Lego, Hermann Böhm has created this gorgeous stainless steel and brass Stirling engine kit that will take you about three satisfying hours to build. And of course it's fully functional once assembled.
---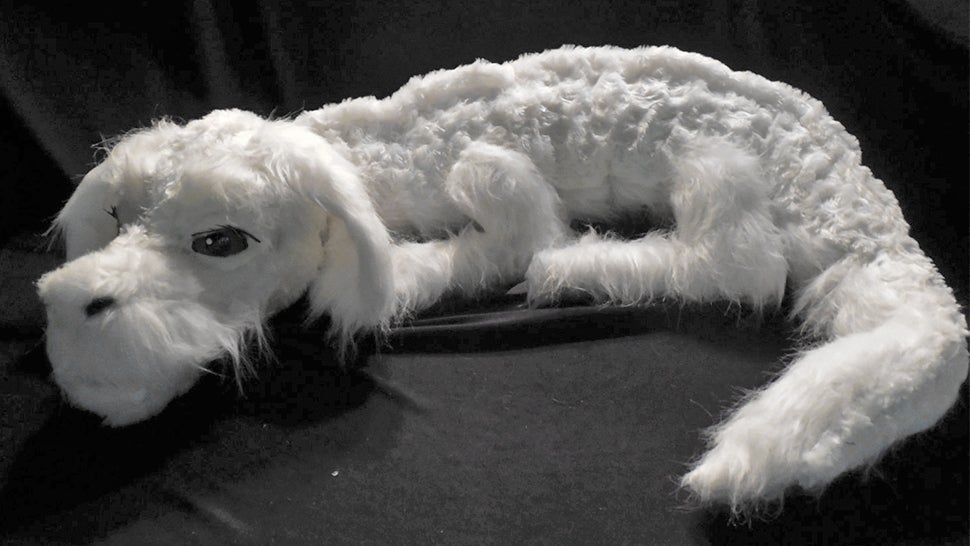 The wonderful '80s flick The NeverEnding Story wasn't exactly a blockbuster when it hit theatres decades ago, and that means that finding memorabilia from the film these days isn't easy. There's an army of crafters on Etsy that are happy to scratch your nostalgic itches, though, it's just too bad that GameGuardians only opens orders for these perfect plush Falkor toys once a month.
---
Who of us hasn't lamented the fact that a late night trip to the beach for an evening swim can never include a beach ball for fear of it going missing in the dark? The folks at Swim Ways obviously have, because they stuck a motion-activated LED inside this inflatable Death Star beach ball so it's visible all night long.
---
You can pretend it's for your kids, but over on Make they have posted a step-by-step breakdown on how to build this adult-friendly wooden go-kart. It's powered by nothing but a pair of 36-volt cordless drills, but surprisingly they're more than powerful enough for even grownups to take a ride.
---
When the Colt revolver was introduced it made the antiquated musket instantly obsolete because it could quickly fire six shots in a row without having to reload. So you can think of BOOMco's new Dynamag as kind of like the Colt revolver of the dart blaster world because it uses BOOMco's clever clip system to allow you to fire shot after shot as quickly as you can cock and pull the trigger.
---
The Hunger Games' Katniss Everdeen helped reinforce the idea that young women don't have to wait for a knight in shining armour to come and rescue them; they can instead pick up a weapon and be the hero themselves. But instead of reaching for a bow and arrow, Nerf's Rebelle line wants them to reach for its new Secret Shot that hides a four-shot blaster inside a useless, but arguably fashionable, accessory.
---
George Lucas isn't rich beyond a Hutt's dreams because he was a great director or writer. His vast fortune is a result of his shrewd decision to hold onto the merchandising rights to his space opera many years ago. A new book called A New Proof takes a look at what was involved in bringing the first official Star Wars toys to the film's rabid fans back in the late 1970s, and how it helped change movie marketing forever.
---