As a kid, I strapped a Nerf gun to my bicycle so I could dive bomb the neighbourhood kids while travelling — I imagined — at five times the speed of sound. As an adult, I've carried a foam-firing blaster to no fewer than three jobs. But a funny thing happened earlier this year: I realised my old guns weren't any good anymore.
---
We've got computer graphics software that's so powerful it can generate images that make it seem like dinosaurs are back. But they still can't compare to the simple satisfaction you get from making a really complex hypotrochoid or epitrochoid with a marker and some perforated gears. So Nathan Friend was kind enough to build a browser-based Spirograph you're probably going to want to immediately bookmark.
---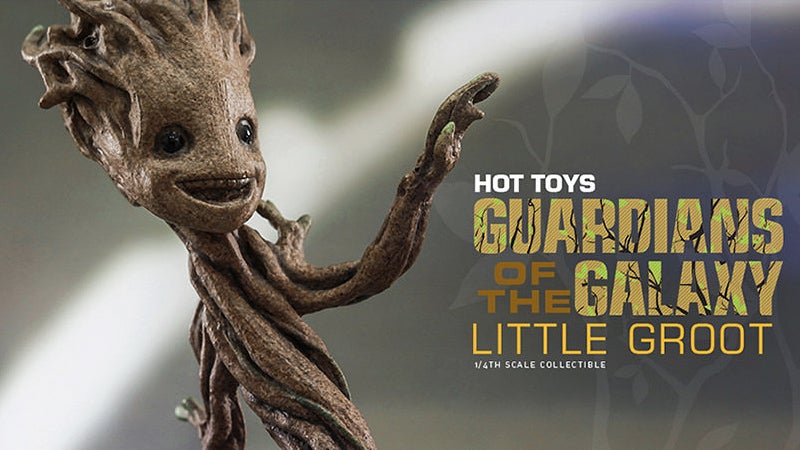 It will only dance in your imagination, but otherwise Hot Toys' new quarter-scale Little Groot figure is just about the most perfect Guardians of the Galaxy collectible you're going to find. It's even fully posable thanks to a wire armature inside, like an old Gumby figure, but with a far more detailed sculpt and paint job.
---
It's too bad that snow really only falls during the winter months when the days are so short. It means that if you lose track of time, you'll find yourself careening down a snow and ice-covered hill on a sled in the dark of night, with no way to see what you're about to crash into. Unless you bring a torch, or sled with this glowing downhill racer.
---
Unimpressed with the current crop of action figures on the shelves of your local toy store? Convinced you've come up with a better superheroine or hero? With some paint, magic markers, and maybe even a little modelling clay, you can now create your own action figure without having to pay for a 100,000-unit production run up front.
---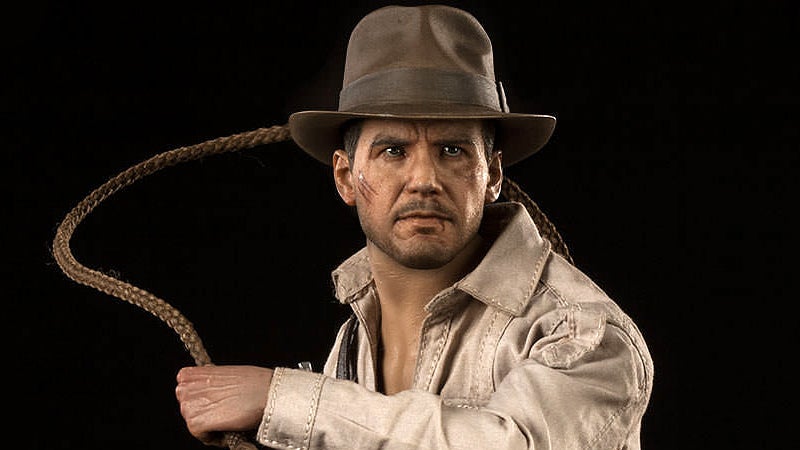 The tiny sixth-scale fedora alone makes Hot Toys' Indiana Jones figure a worthy addition to any collection. But as with all the plastic doppelgangers the company sells, everything from the convincing Harrison Ford sculpt, to his tired and torn outfit, to Indy's other iconic accessory, his whip, make this $US230 figure worth every cent.
---
Most record-setting domino layouts are designed to topple one-by-one in a procession that can can take almost a quarter of an hour to complete — but not this one. Sixteen stress-enthusiasts from Germany's Sinners Domino Entertainment created the world's largest domino circle bomb with 54,321 pieces that succumbed to gravity in just a few seconds after a dropped ball triggered the formation's demise.
---
If you're trying to remain as spoiler free for the upcoming Avengers: Age of Ultron sequel, you've already read too far. Because Hot Toys, makers of some of the finest 12-inch figures around, have just posted a look at the company's upcoming Iron Man Mark XLIII on its Facebook page, which Tony Stark will be wearing in the next film.
---
Why is watching a marble snake its way around a twisty maze so mesmerising? Maybe it's an allegory on the human condition as we all try to make our way through the world? What's for certain is that they make for great desk toys, and as long as your office gets a bit of sun during the day, this one could — at least in theory — keep running until our local star eventually burns out.
---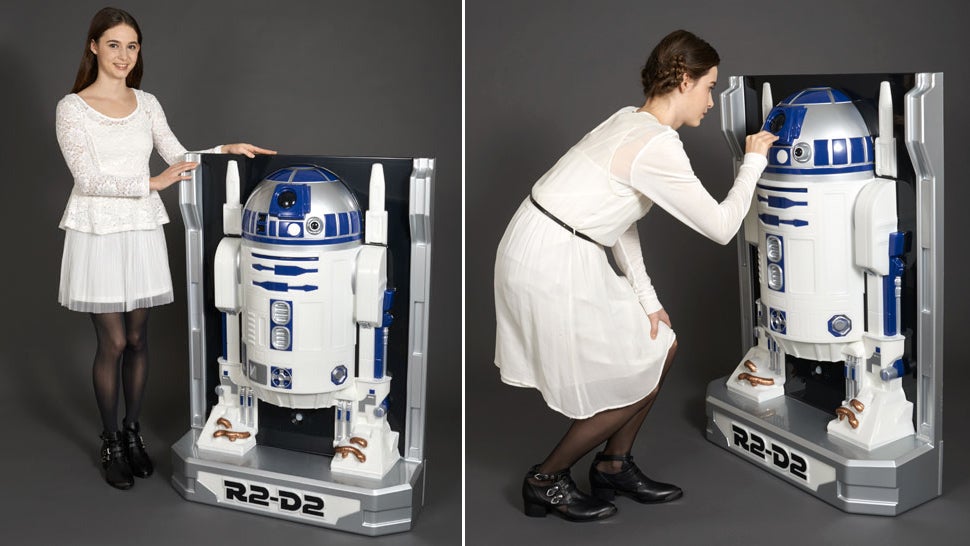 ---