Toyota realises that few customers shopping for a minivan care about horsepower or 0-100 times — they're basically looking for the easiest way to haul kids. So on its 2015 Sienna, the North American successor to the Tarago, Toyota is introducing a rather clever new feature called Driver Easy Speak that amplifies the driver's voice with a dedicated mic so that they don't have to turn around while talking (yelling) to passengers (kids).
---
---
---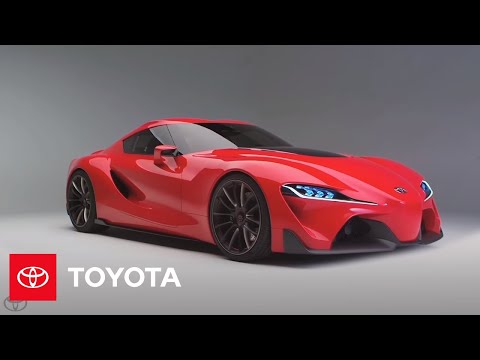 Puns aside, this thing is angry looking. Like 'I'm coming to your house to tell you off for cutting me off three states ago," kind of angry. You might not be able to drive it in the real world, but you can certainly get hands on with it elsewhere.
---
---
---
The Subaru BRZ is a beautiful car. It's one of the better sports coupes going around these days along with its twin, the Toyota 86. It's great as a stock car, but as a tuned car, Crawford have managed to squeeze 450 horsepower from a 2-litre, rear-wheel drive BRZ. Holy crap.
---
Confession time: I have never been the biggest fan of Holden, Ford or any other car that competes in a V8 supercar race. That sort of thing is all just a bit brash for my tastes. It may also surprise you to learn that I am no big fan of traditional electric cars, either. Spending $50,000 on a battery-powered hatchback with a range of 60km never sounded like much of a deal to me. Over the last week, however, I have had my mind well and truly changed, both about Holdens and about electric cars too for that matter. Turns out, you can buy an electric car in Australia that is both fun to drive, energy efficient and stylish as hell. Meet the 2012 Holden Volt.
---
One of the clear automotive technology trends at CES this year is cars that drive themselves. From Audi to Lexus to Ford, the world's largest car companies are beginning to follow Google's lead in an effort to produce cars smart enough to drive themselves.
---