It has been a long time since the Supra and the AE86 Corolla and the Soarer. For a while, especially in Australia, Toyota has made cars for families, but the 2012 launch of the 86 marked a return to form. The recently refreshed mid-life update of the Toyota 86 adds a few welcome goodies, but it's still a simple, focused sports car.
---
Toyota realises that few customers shopping for a minivan care about horsepower or 0-100 times — they're basically looking for the easiest way to haul kids. So on its 2015 Sienna, the North American successor to the Tarago, Toyota is introducing a rather clever new feature called Driver Easy Speak that amplifies the driver's voice with a dedicated mic so that they don't have to turn around while talking (yelling) to passengers (kids).
---
---
---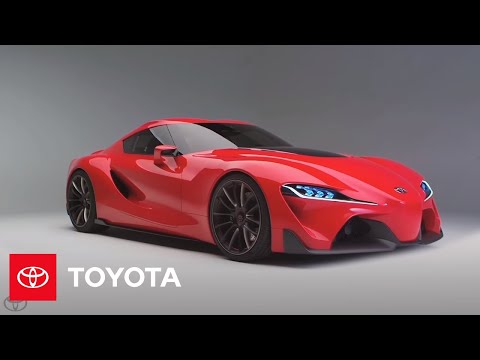 Puns aside, this thing is angry looking. Like 'I'm coming to your house to tell you off for cutting me off three states ago," kind of angry. You might not be able to drive it in the real world, but you can certainly get hands on with it elsewhere.
---
---
---
The Subaru BRZ is a beautiful car. It's one of the better sports coupes going around these days along with its twin, the Toyota 86. It's great as a stock car, but as a tuned car, Crawford have managed to squeeze 450 horsepower from a 2-litre, rear-wheel drive BRZ. Holy crap.
---