Loading page
Let's say you have $10,000 to spend on a new (new for you, not new-new) car. But you want something fun — a car that, while it isn't necessarily built just for all-out circuit racing or the drags, is a little more enjoyable to drive than your average A-to-B city econobox. With that criteria in mind, we've rounded up the 10 most enjoyable cars that you can find in decent condition in Australia for around about $10,000.
---
Stepping up to the 'twenty-kay' club allows for a bit more freedom when it comes to finding the perfect driver's car that will put a smile on that pretty mug. Caution is still necessary though as some of these cars are well over twenty years old with serious mileage on the clock alongside expected wear and tear.
---
The world is slowly, but inevitably, moving away from petrol and diesel as the motive power source for cars and trucks. Some vehicle manufacturers are adopting hybrid drivetrains as a stopgap, but even longtime fossil fuel burners like Volkswagen are investing in clean tech like battery energy storage. As well as being a leader in hybrid tech, Toyota is throwing its considerable weight behind hydrogen fuel cells — and the first three cars using the tech have just been delivered to Australian shores.
---
---
The researcher hired by Toyota to spearhead its robotics and artificial intelligence efforts says the automaker's production principles can be applied to build affordable helper robots for rapidly ageing societies. Robot makers are struggling with the same scale challenges that the auto industry overcame with the "miracle" that occurred when Henry Ford developed the assembly line, says Gill Pratt, the chief executive officer of Toyota Research Institute. Toyota's vaunted production system later showed how to make cars both more cheaply and reliably, despite mistake-prone humans' role in manufacturing, he says.
---
A new variant of the Toyota Prius has been launched in Japan, with the plug-in hybrid having its internal rechargeable battery also boosted externally by a set of solar cells on the sedan's roof. It's an option for both Japanese and US buyers, but we won't get it in Australia in the foreseeable future.
---
Toyota has sold nine million hybrids across the world since the Prius first became available in Japan almost 20 years ago. That's a lot of batteries. The amount of fuel saved by those hybrids — with a bit of back-of-the-envelope math — is enough for each Toyota hybrid to drive around the entire planet, and then keep going.
---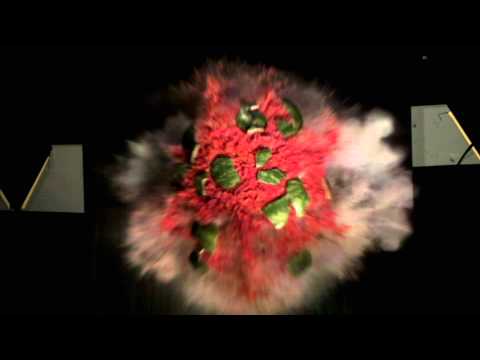 Australia's Federal Chamber of Automotive Industries is concerned about a growing influx of counterfeit car parts entering the country from Asia, including safety-critical parts like wheels, airbags and brake pads. The peak body's Genuine Is Best website showcases a shocking range of poor quality counterfeits that might be putting your cheaply repaired car at risk.
---
Toyota has built a new Prius that it says is not only incredibly efficient with the way it uses petrol, but is also fun to drive. It's not exactly a balls-to-the-wall race car, but it is fun — in its own way — especially if you like challenging yourself to save fuel.
---
Loading page