---
Over the weekend, Bloomberg reported that Apple was working on enhanced sensors capable of detecting different levels of pressure. Now, an Apple patent for pressure-sensitive touchscreens could lend that rumour some credence.
---
---
Pigeons are everywhere in cities, but they don't get a lot of love. True, they can spread disease and aren't very personable, but maybe they're not getting the credit they deserve. Like city-dwelling humans they have places to be and lunch deals to scavenge. And like good urbanites (and penguins) they know their way around a touchscreen.
---
Windows 8 is weeks away, and to hype us up to fever pitch, Microsoft has released the first ad for the new operating system, filled with random imagery and brief sneak peeks.
---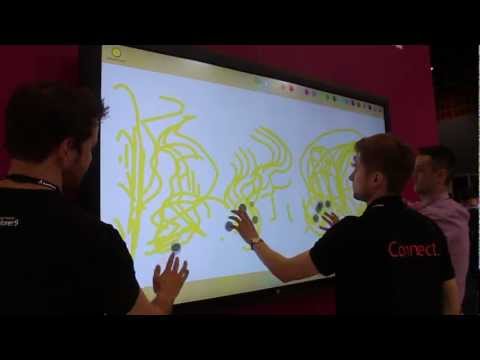 Forget this 4-inch nonsense. You haven't used a touchscreen until you've played with 82 inches running Windows 8.
---
It's only running Windows 7 at the moment, but marry this to Windows 8, and would you even need a tablet?
---
This is going to get messy. Really messy. Apple's been granted a patent on slide to unlock. You know what uses slide to unlock? Just about every other touchscreen UI out there, in one way or another.
---
How cool would it be if you could draw on your window and have the drawings move along with the car? Cool enough to keep the kids quiet for a few hours, don't you think?
---