Loading page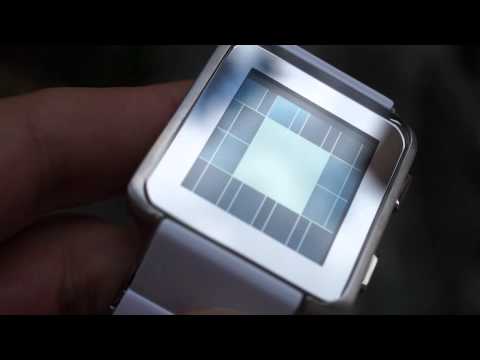 With increasingly complex designs, Tokyo Flash continues to cement itself as the go-to watchmaker for collectors who don't need to actually tell the time. But its new Kisai Logo model breaks the mould with an LCD display that's fairly straightforward to interpret.
---
Tokyo Flash has turned another watch from concept to reality, and this one's 3D! Well, kind of. Using an optical illusion rather than the kind of 3D we normally see on Giz's pages, the time appears to leap out in a 3D cube.
---
Legendary Japanese watchmaker Tokyo Flash has made its first ever watch out of acetate; the Kisai RPM Acetate. Available in white, blue and eight other limited edition colours, they're meant to resemble mini turntables on your wrist. $US160 each. [Tokyo Flash]
---
What do you do when the timepieces available to you are a little blah? If you're Olivier Demangel, you skip the store, open a mental wormhole to the future, and create your own—it packs USB storage, music, Bluetooth, and oh yeah, a clock.
---
Another concept watch created by a fan has been made a reality by Tokyo Flash—the Kisai Satellite. Available in either black or white, people voted in droves for the chance to be able to buy it.
---
Loading page