Loading page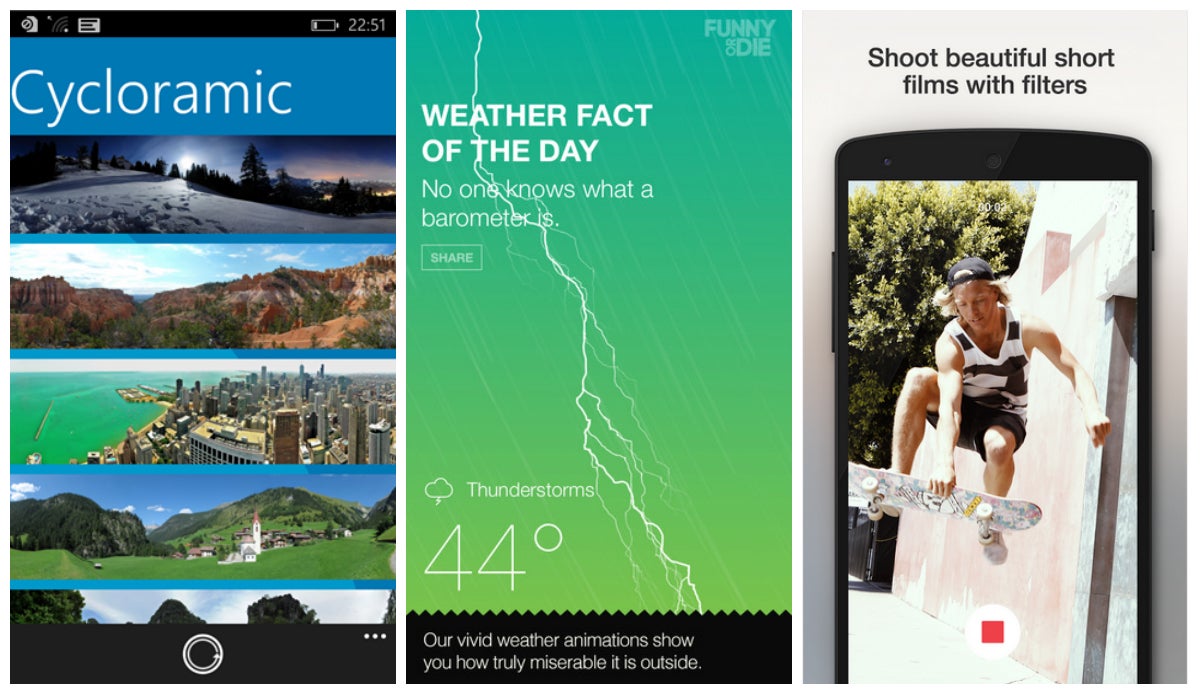 Man, lots of mobile news this week. Windows Phone finally previewed its Windows 10 overhaul (it looks great!) and huge apps debuted big updates and extra features, such as Spotify and Twitter (they also look great!). But among all the big news, bunches and bunches of great apps found their way on various app stores. Here are the ones that made us pay attention.
---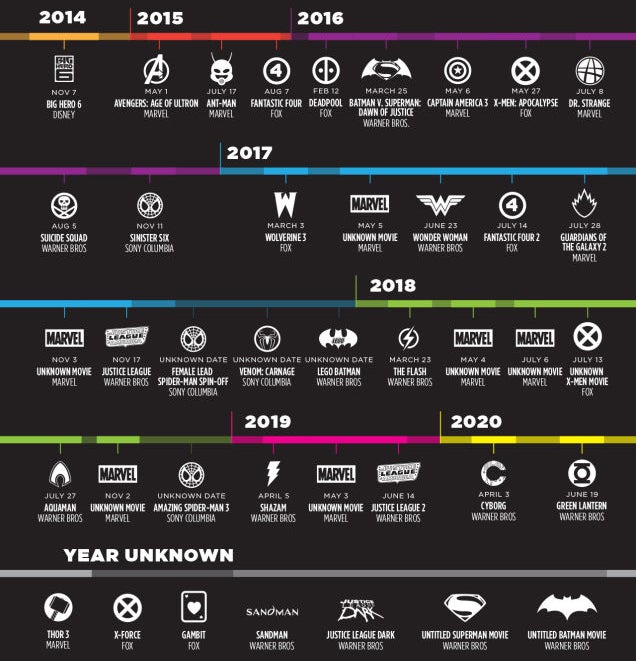 ComicsAlliance has published a comprehensive future timeline of all the superhero movies that are slated to be released over the next six years. It's a list of all the confirmed ones, too — it's still missing "one or two movies" from Marvel in 2019, apparently — and of course dates may change — but this is pretty much a locked-down list of all the awesome movies that you'll want to go and see for the next few years.
---
What does a photograph mean to you today? Maybe an Instagram pic shot with your iPhone, or a Facebook group photo taken with a point-and-shoot, or perhaps a DSLR-taken, Flickr-uploaded portrait. But what was it before? Kodak? Polaroid? This Facebook Timeline shows you the life of a photograph, from its origins all the way to the present day.
---
Someone built a Facebook timeline with the life of Steve Jobs. It's quite nice to go through it and look at his life in this format, rather than having to suffer through Isaacson's rushed out prose.
---
Loading page