Your mobile phone, car navigation systems, bank trading platforms, internet infrastructure and even military devices all share one thing in common: the time they use originates from the US Naval Observatory's Time Services.
---
Timezones are strange old things, especially the way they prescribe one time to thousands of kilometres of land mass. This visualisation shows which parts of the world experience unusually early and late hours of daylight as a result.
---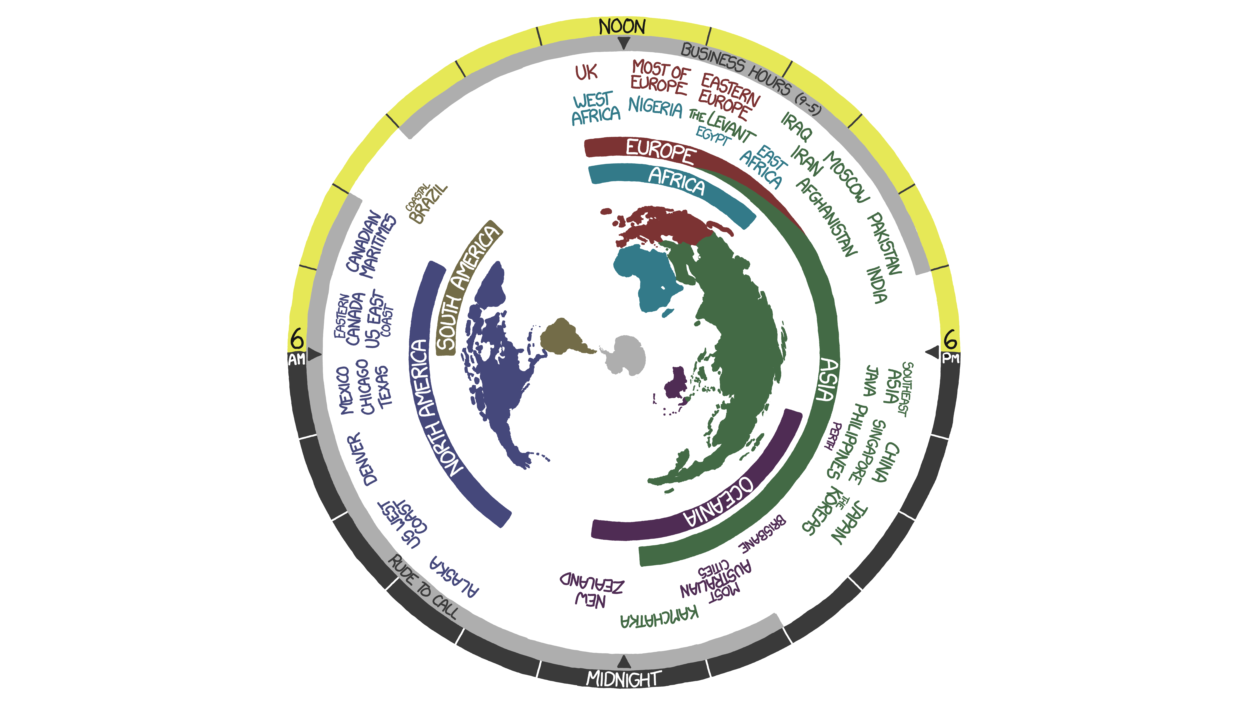 ---
Three one-thousandths of a second is less than 1/10th of a blink, less than 1/100th of a heartbeat. But if you're a speedskater, 0.003 seconds can be the difference between gold and silver. So how are Olympics timekeepers able to get such ridiculous precision and accuracy? For the inside scoop, we talked to Omega's Peter Hürzeler, head of Olympic timekeeping.
---
If your economy isn't doing so well, just jump into another time zone. This is the strategy pursued by Samoa, for example, which rather dramatically leapt across the International Date Line back in 2011 in order to align its work-week more closely with its Pacific neighbours; and a more local version of this might be the next step for Spain, according to a proposal being kicked around since September.
---
Norman McLaren, a pioneer of 20th century animation, once said that "what happens between each frame is more important than what exists on each frame." But what the hell did he mean?
---
You've probably heard that if you get in a rocket ship and fly fast, time will slow down. But, unless you've majored in physics, you probably don't quite know why. Fortunately this video does a great job of explaining the phenomenon.
---
Our lives aren't always interesting. Some days go by and you forget them by the end. Other days bleed into yesterday. Last week feels like it never happened. Last month seems like next month. Who knows what's tomorrow?
---