Here's the dirty depressing truth: we're a bunch of nobodies living in a time that is so small in the entire scope of the universe that NOTHING MATTERS. Just look at this amazing interactive visualisation that shows the scope of the days, months, years, periods and so forth within the scope of the universe's entire history. Today is not even a sliver.
---
If you overheard someone talking about time crystals in a bar, you'd think they were mad, or drunk. Or both. These things, theoretically, oscillate for eternity without any energy input whatsoever — and if that sounds like a perpetual motion machine, it's because it is. Impossible, right? But what if it was a Nobel prize-winning physicists making the suggestion?
---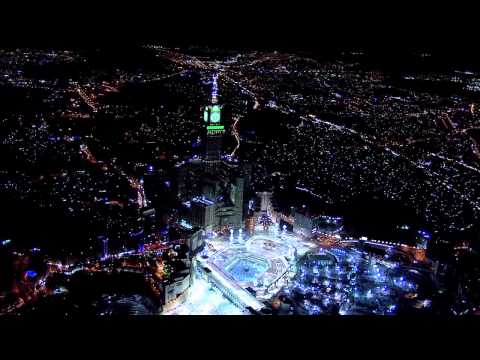 For the multitudes of cultural differences that exist throughout human civilisation, we do share a single, universal goal: to build stuff bigger and better than the schmucks next door. Every single one of the seven wonders of the ancient world was created as a chest-thumping, neighbour-shaming testament to its builder's awesomeness. That proud tradition continues even today with Saudi Arabia's massive Mecca-clock, a timepiece so enormous it almost ended Greenwich Mean Time.
---
A surprising number of nerds made it on to the shortlist for this year's Time person of the year award. More than the others, though, Tim Cook has clearly made a lasting impression outside the tech community — demonstrated by him nabbing second place.
---
---