Most people would feel they can count on one day comprising the same number of hours, minutes and seconds as the next. But this isn't always the case – June 30 will be a second longer this year with the addition of a leap second, added to reconcile the differences between two definitions of time: one astronomical, the other provided by atomic clocks.
---
If you're the sort of person who lives by the motto that every second counts, next week, you get to put your money where your mouth is. That's because, as we first learned back in January, we're all being gifted a leap second on 30 June.
---
A month is hardly a unit of measurement. It can start on any day of the week and last anywhere from 28 to 31 days. Sometimes a month is four weeks long, sometimes five, sometimes six. You have to buy a new calendar with new dates every single year. It's a strange design.
---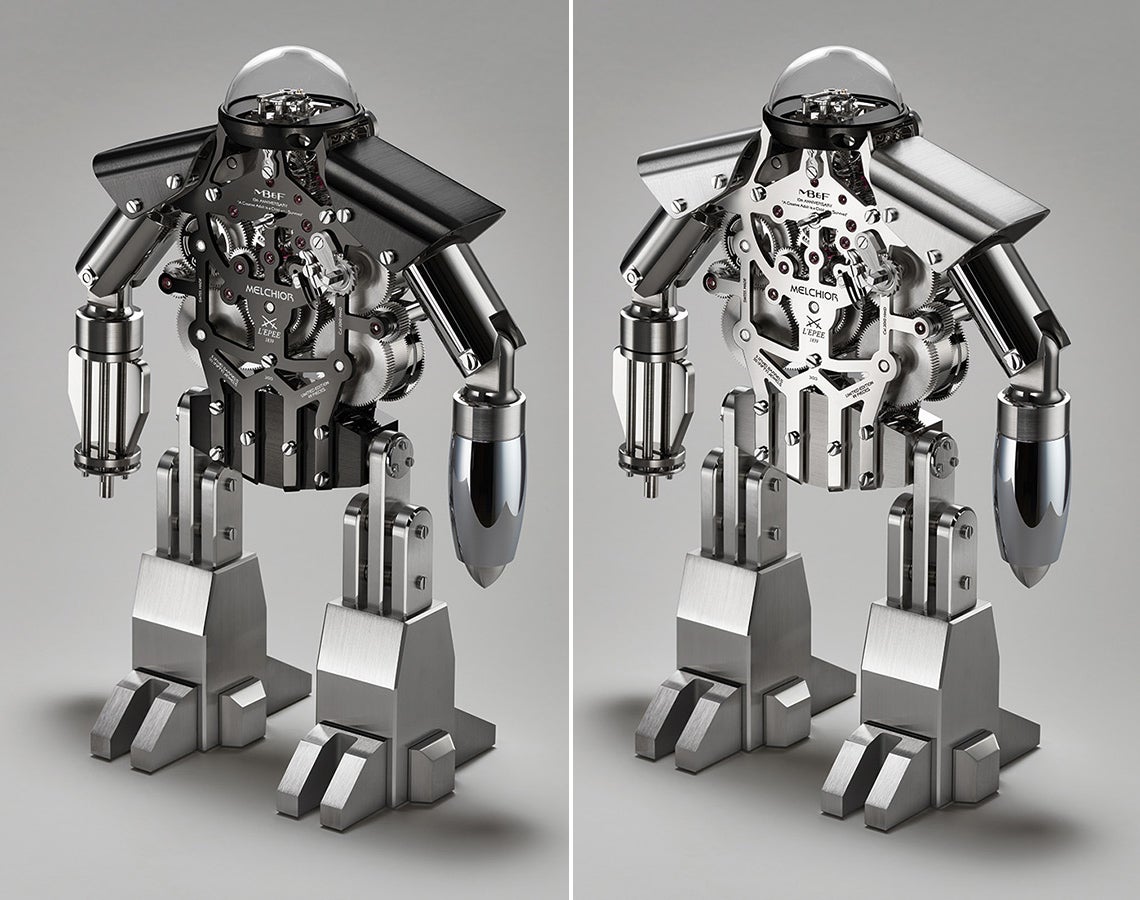 In the world of watchmaking, MB&F has always had a soft spot for creating the occasional mechanical marvel that can't be strapped to a wrist. Such as the company's latest creation, a robot named Melchior that can't vacuum floors, clean windows or open doors, but can keep track of the time while serving as an awesome piece of eye candy on your desk.
---
Because Earth's rotation is slowing ever so slightly, we occasionally need to add an extra second to re-sync our super-precise atomic clocks to our planet's rotation. But you know who's not on board with that? Those damn computers, whose operating systems just can't handle it. The last time we added a leap second in 2012, it wreaked havoc across the internet.
---
If you want to know exactly what time it is, head of over to Boulder, Colorado, where a fountain of cesium atoms ticks off the U.S.'s official time. It should be accurate for the next 300 million years. But don't be impressed — the world's actual most precise clock is a few miles away at a different lab in Boulder, and it supposed to keep perfect time for 5 billion years, the age of our universe.
---
Conflict photographers regularly report from war zones and disaster areas. This is tough stuff — creating images of anguish and death and upset, remaining distanced from the events without affecting and influencing them or losing your humanity. For something different, TIME assigned a photographer to catalogue the disaster of The Last Of Us: Remastered.
---