Apple's CEOs are fascinating: Where Steve Jobs cultivated a shrewd genius persona, Tim Cook's journey to Apple's upper echelon is equally inspiring. In his George Washington commencement speech on the weekend, Cook shared some details about that journey — and threw in an iPhone joke or two.
---
---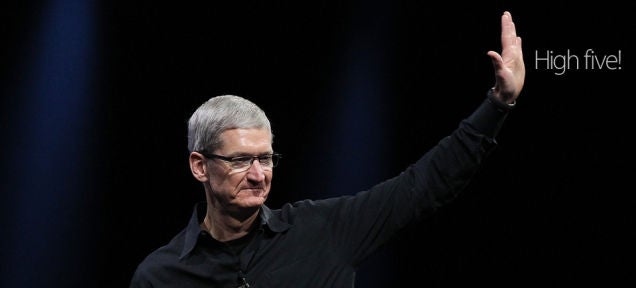 ---
In a rare public interview, Tim Cooks spoke to the Wall Street Journal's Gerard Baker at the newspaper's 2014 global technology conference last night. Here are a few choice cuts.
---
Apple Pay has only been live for one week, but Apple's already got some welcome news — according to Mr Cook himself, Apple's fledgling payment system has hit the ground running, and already overshadows other NFC payment systems. Score one for Cupertino.
---
We already know Apple's new "Spaceship" campus looks cool. And if Tim Cook's claims are true, it's going to be cool and the most incredibly eco-friendly building on the planet.
---
Good news after a harrowing week: Your iCloud account is now (a little) more secure. After popping up briefly and then disappearing — and a highly publicised, unfortunately timed security breach — iCloud's two-step authentication has returned for good, with several important improvements, according to Ars Technica.
---
As part of Apple's ongoing glasnost campaign, Tim Cook was on Charlie Rose last Friday. Part two airs tonight, and it looks like it will be a lot meatier, just based on the clip released today: Cook will apparently talk more about the role of privacy at Apple, including their choice not to release or mine user metadata.
---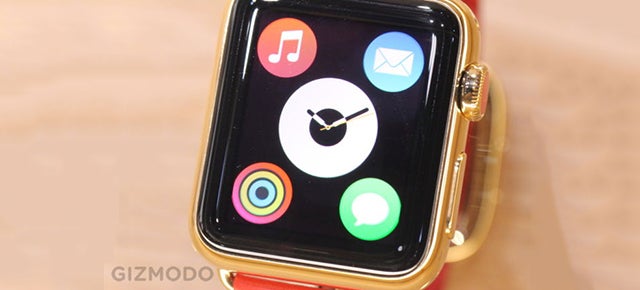 The Apple Watch we got a glimpse at this week is a powerful peripheral device, but most of its tricks require it to be tethered to an iPhone in the user's pocket. Last night on Charlie Rose, Apple CEO Tim Cook revealed one thing the Watch can do on its own: Send music to your Bluetooth headphones.
---