Headed to San Diego Comic-Con this week but still haven't decided on a costume to wear? With ThinkGeek's exclusive Rocket Raccoon backpack, you're about 25 per cent of the way to an impressive Groot getup.
---
With a new Star Wars movie arriving later this year, there's no better time to upgrade your grilling ensemble with an R2-D2 apron. Made from cotton-coated PVC it will keep hot grease splatters and BBQ sauce off your clothes, while four built-in pockets keep lighters, tongs and spatulas close at hand.
---
The day you've dreamed of since Back to the Future 2 first hit theatres 26 years ago is finally here — kind of. ThinkGeek is now selling a perfect working replica of the hoverboard that Marty McFly rode in Hill Valley, circa 2015. As long as your interpretation of "perfect working replica" includes the hoverboard being just an inch-and-a-half long, you won't be disappointed here.
---
We don't exactly know how the science behind freezing cargo, or a person, in carbonite works. But given there's the word 'freezing' in there, we have to assume it gets pretty cold inside that solid block. So what better place could there be for keeping drinks cold at your desk than a carbonite mini fridge?
---
Since both vibranium and adamantium only exist in the comic book world, ThinkGeek had to settle on lightweight plastic to make its new Captain America Shield backpack. So it won't stop bullets or blows from mythical hammers, but it will be comfortable to carry when crammed full of textbooks and your laptop.
---
Briefly: The jury's still out on whether or not you're actually killing individual brain cells with every sip of booze, but overindulgence can certainly have a harmful effect on your ability to think straight. So maybe if you manage to make drinking educational, like with a $US20 set of 10 glass coasters featuring slices of a human brain, you can cancel out the negative effects of booze? Seems like pretty sound logic to us. [ThinkGeek]
---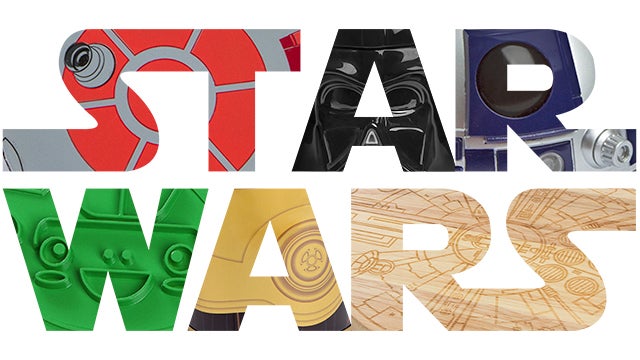 Today in Anaheim, California, Star Wars Celebration 2015 kicks off in one of the best years to ever be a Star Wars fan. Not only does Star Wars: The Force Awakens hit theatres in December bringing with it new characters and the original cast, but ThinkGeek has just revealed a huge collection of Star Wars-themed merchandise that's sure to leave you with a credit card bill twelve parsecs long.
---