Even if the mention of trigonometry, calculus or algebra gets your heart racing and your palms sweating, you still might appreciate this watch that demonstrates the first proposition in book one of Euclid's Elements. Because even if you don't know what that means, you can still look like you do, while still easily telling the time.
---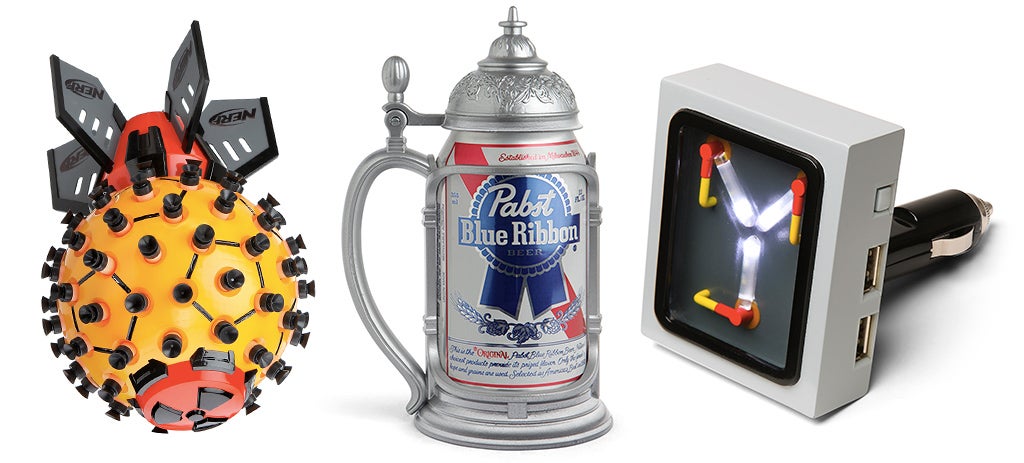 Thanks to the hardworking folks at ThinkGeek, the absolute worst day of the year is once again made a little more bearable with a bunch of April Fools' Day prank products that are all actually kind of awesome. And not only are ThinkGeek's prank products remarkably convincing, they're often very plausible.
---
Back when Pluto had some status in our solar system, a handy way to remember the names of the planets was the 'My Very Educated Mother Just Served Us Nine Pizzas' mnemonic, where the first letter of each word represented each celestial orb. But it's just confusing now that Pluto's gone, so maybe a set of planet-themed plates might be a better learning tool.
---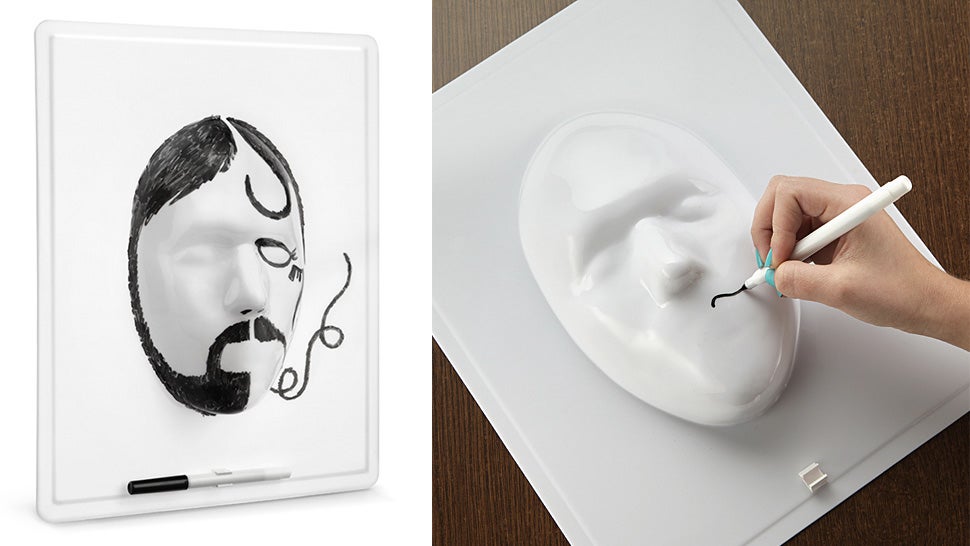 Hilarious caricatures of bosses and uptight managers are a staple of any office. But unless you work in a design studio filled with artists, deciphering who a doodle is supposed to be can be tricky. Unless you've got this whiteboard featuring a 3D face relief that lets even number crunchers create erasable masterpieces.
---
Imagine walking into the world's biggest toy store except that everything you see is completely brand new — and you can't buy any of it just yet. That's exactly what covering Toy Fair — the toy industry's annual trade show — is like. It's a tantalising glimpse into what kids will be begging their parents for over the upcoming year, and we've sifted through all the hoopla to bring you the best of the best.
---
Refusing to acknowledge that Tetris and Jenga are both incredibly challenging in their own rights, ThinkGeek has mashed the two of them up into a new game that has you stacking 3D tetromino-like pieces on a game board that actually hovers. Not even that crazy multi-level chess game in Star Trek seems this futuristic.
---
You might think you need a watch that can check email, control your music, and even stay on top of Twitter updates, but you've been misled. ThinkGeek's new Classic Arcade Wristwatch is all you really need strapped to your wrist, especially if you're old enough to remember a time when beating a video game required a pocket full of quarters.
---