Loading page
Video: It's really fun to see the genius eye of Stanley Kubrick get translated into the world of The Simpsons. Instead of the psychopaths in A Clockwork Orange, we get Homer, Moe and crew. Instead of the stillness of 2001: A Space Odyssey, we see the goofiness of Homer eating in zero gravity. Instead of the eeriness of The Shining, we get Homer… again.
---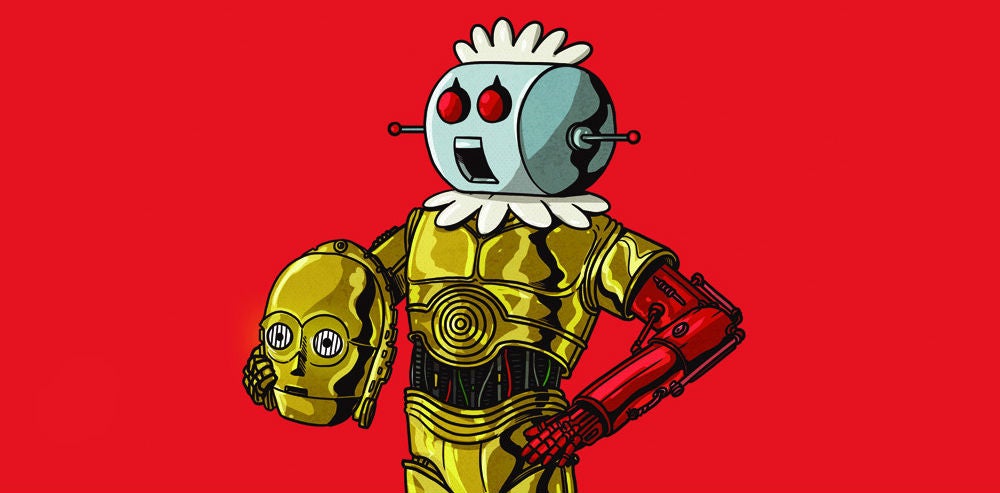 ---
Universal Studios is a bizarre theme park that welcomes over seven million people a year. Lately, the big draw is a sprawling replica of Harry Potter's world, though it's long been famous for making tourists feel like they're characters in one of Universal's many hit movies. The technology involved in these spectacles, however, has remained a mystery — until now.
---
Video: Will the return of virtual reality be as big a flop as the return of 3D movies and TV was? Not when you can strap an Oculus Rift or a Google Cardboard to your face and watch 500 episodes of The Simpsons in a 360-degree VR experience. It's not every last episode of the show to ever air, but odds are your favourite is in there somewhere.
---
Video: Celia Gomez edited scenes from The Simpsons side-by-side with the movies those scenes are paying homage to and it's just so much fun. We get to see how the hilarious animators of The Simpsons have repurposed and refashioned those iconic movies to be set in Springfield. That means seeing our favourite characters on The Simpsons turn into set pieces in Raiders of the Lost Ark or Sharon Stone in Basic Instinct, as well as seeing how two cupcakes can be creatively used to recreate a NSFW scene in A Clockwork Orange.
---
Loading page