Loading page
Video: Benedict Cumberbatch might have moved on to bigger and more problematic things, but papier mâché artist Dan Reeder has been fielding requests for the greediest of dragons since the first Hobbit movie. Now, he's finally delivering.
---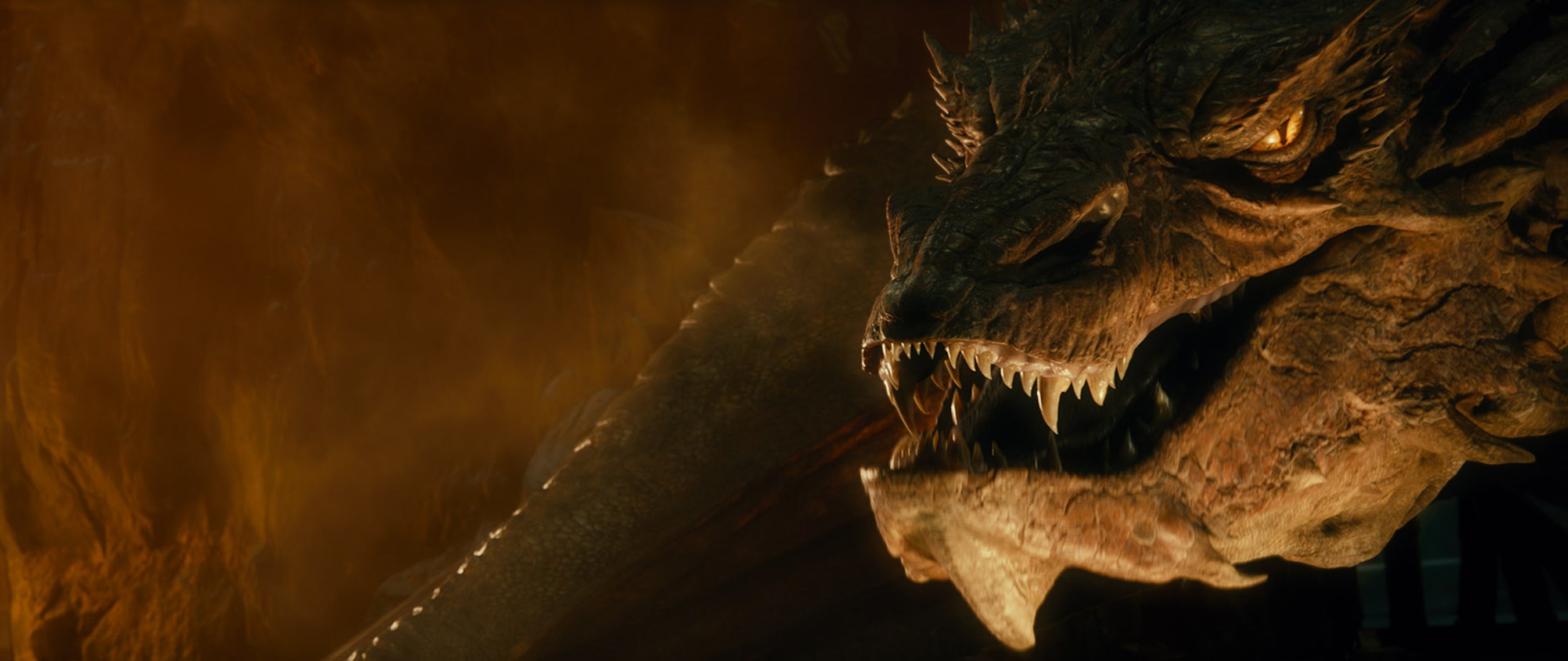 Yesterday, I stepped into the world of The Hobbit. I stood in Smaug the Dragon's cavernous lair. I cowered as the gigantic beast towered over me. The chance to go face-to-face with one of the most impressive CG creatures ever created, rendered using the most advanced graphics card in the world, is a pretty incredible experience.
---
J. R. R. Tolkien's posthumous The Silmarillion describes the universe where The Hobbit and The Lord of the Rings take place. It has all the secrets of Middle Earth, from individual characters to the genesis of wizards, elves, orcs, or men. This must-watch short explainer reveals its crucial elements in four minutes.
---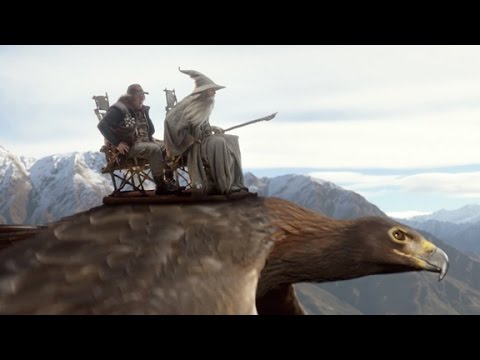 Air New Zealand loves to make fun in-flight safety videos that can include anything from body paint to supermodels to Richard Simmons to Betty White. This time though, they have gone beyond epic: the safety video is basically a full on LOTR and Hobbit movie set in Middle Earth. It's impressive.
---
Few movies rival the intensity — or duration — of the extended cuts of The Hobbit and the Lord of the Rings trilogy. But you know, we don't all have time to sit around developing carbuncles so obscene they'd make a trauma surgeon faint. When your moments (and unwounded body) are precious, you need clips like this one. Yes, it's The Hobbit, the whole story, condensed into 72 seconds. Spoiler warning for those who haven't read the book!
---
---
---
On Tuesday night I caught an advance screening of The Hobbit: The Desolation Of Smaug which opens in Australia on Boxing Day. Read on for the definitive Kotaku review! (If you're wondering what this has to do with video games, just look at any one of the roughly 26,000 fantasy RPGs in existence and quit yer belly-aching.)
---
If you fit into the piece of the Venn diagram between "Fans of The Hobbit," "Microsoft Users," and "Folks Who Have a 3D Printer," Microsoft and Warner Bros. UK have a treat: On December 13th, when the second Hobbit movie debuts, you'll be able to download plans to 3D print your own souvenir: the Key to Erebor.
---
Loading page