---
---
On Tuesday night I caught an advance screening of The Hobbit: The Desolation Of Smaug which opens in Australia on Boxing Day. Read on for the definitive Kotaku review! (If you're wondering what this has to do with video games, just look at any one of the roughly 26,000 fantasy RPGs in existence and quit yer belly-aching.)
---
If you fit into the piece of the Venn diagram between "Fans of The Hobbit," "Microsoft Users," and "Folks Who Have a 3D Printer," Microsoft and Warner Bros. UK have a treat: On December 13th, when the second Hobbit movie debuts, you'll be able to download plans to 3D print your own souvenir: the Key to Erebor.
---
DVD Extras are awesome. They're probably the only reason people buy physical copies of films these days: all that sweet additional content. Martin Freeman in his role as Bilbo Baggins has been trying to foul up the place when it comes to the behind-the-scenes extras on The Hobbit, by giving the finger to the filmmakers whenever they roll tape. This supercut shows off his best antics.
---
Ahead of the release of The Hobbit: The Desolation of Smaug, Air New Zealand has taken it upon itself to once again bring the world of Middle-Earth to life in this awesome in-flight video.
---
Middle Earth is an amazing fictional world, but if you want to really get to know it, you've got to read a lot of words. So if you're in the mood for a little Tolkien fantasy without hunkering down for a serious reading session, Google's brand new tour of Middle Earth is a beautiful (and effortless) way to get your fix.
---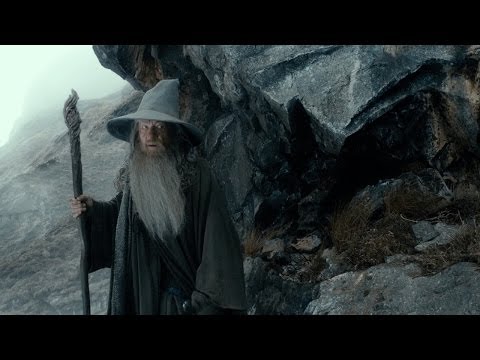 Still not sold on the next Hobbit instalment? Who could blame you after the last one. Get in here and have your mind changed about the franchise with this awesome sneak peek at The Hobbit: The Desolation of Smaug.
---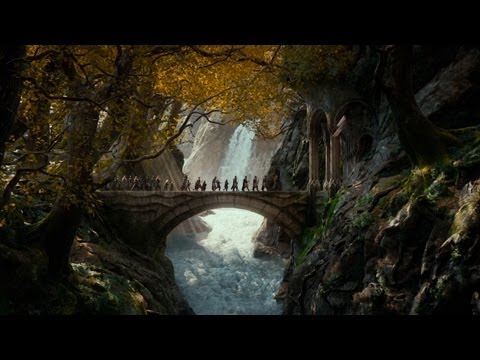 Despite the fact that the last Hobbit movie was merely an ode to walking and not throwing up, the next film in the trilogy actually looks pretty awesome. Here's a new trailer for The Hobbit: The Desolation of Smaug.
---