The evolution of professional tennis has always been linked to the changing technology of the day. For example, the decline of the wooden racket lead to the whole new power-based style of play we enjoy today. One of the more recent introductions to have significant impact is Hawk-Eye ball tracking.
It's certainly transformed the way we watch and adjudicate tennis. But can we go further and utilise this truly awesome technology to improve the on-court performance of the competitions elite?
---
Last July, the federal environment minister, Greg Hunt, announced the appointment of Gregory Andrews as Australia's first Threatened Species Commissioner. His mission: to help avert the extinction of a growing number of native plant and animal species.
---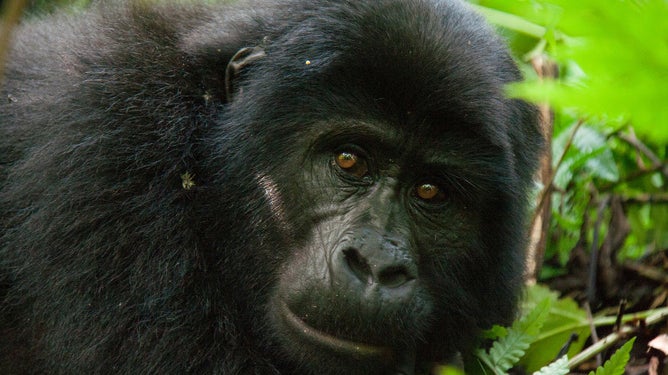 ---
---
On Christmas Day 1859, the Victoria Acclimatisation Society released 24 rabbits for hunting, to help settlers feel more at home. Given the millions of dollars in damage to agricultural productivity that ensued, as well as the impacts on biodiversity as the rabbits bred and spread to cover 70 per cent of the continent, this could be seen as Australia's worst Christmas present.
---
Earlier this year, I attended a dinner for about 150 people. The first thing we all did was head for the bar to grab a drink, swamping the staff and setting back the dinner schedule by nearly two hours. We learned that it is better to place a bottle of cheap wine and a jug of lemon squash on each table just to manage the crowd. The same lesson is now being applied to the NBN.
---
The famous theoretical physicist Stephen Hawking has revived the debate on whether our search for improved artificial intelligence will one day lead to thinking machines that will take over from us.
---
The Reserve Bank of Australia (RBA) and CSIRO's 20-year "bank project" resulted in the introduction of the polymer banknote — the first ever of its kind, and the most secure form of currency in the world.
The project commenced in 1968 and continued until 1988 with the release of the A$10 bicentennial commemorative banknote. But it's the story behind this story – a personal note of forgeries, underworld figures and CSIRO – that is just as impressive.
--- 3D printing, once an arcane technology used mainly for developing industrial prototypes, is rapidly moving into everyday life. Nowhere is this more apparent than in the phenomenon of the 3D self replica.
---
---