Loading page
I have become citizen number 62 of Asgardia, a new space nation dedicated to expanding peaceful exploration of space for the benefit of humanity. It is led by Igor Ashurbeyli, chairman of UNESCO's Science of Space Committee and founder of the Aerospace International Research Centre in Vienna. At first glance, it's an amazing concept and surely one that every space scientist should welcome.
---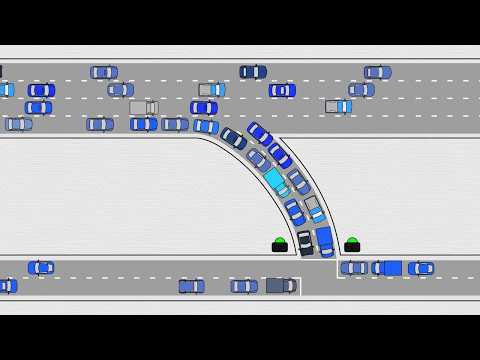 Driverless cars are an engineer's dream. At last, a technology that promises to remove the human factor from the traffic system.
It is humans, after all, whose errors contribute to 75% of road crashes, who introduce undesirable randomness into the mathematical simplicity of traffic flows, and who have been characterised (somewhat tongue in cheek) as "monkey drivers" with slow reaction times and short attention spans.
---
---
A massive change occurring in the space industry became apparent at the recent SPACE 2016 conference, one of the biggest annual international events related to space technology. The conference, in California earlier this month, involved significant players in the space industry from US government (NASA), the aerospace industry and for the first time, venture capitalists and start-ups.
So what is this massive change that is occurring in the space industry?
---
With the release of the latest Apple Watch this month came a new Breathe app which promises to "help you better manage everyday stress". Giving mindful breathing a place beside the alarm clock and weather app seems to prove mindfulness has truly gone mainstream.
---
---
Adult sexual content and culture has woven itself seamlessly into the fabric of the internet. Some of it is subtle, and some not so subtle, but there is now a wealth of dedicated porn websites available and plenty of demand to view the content.
One of the most popular is Pornhub, and according to its 2015 year in review, visitors to the website watched more than 4.3 billion hours of porn. Pornhub is just one of thousands of porn websites so these figures help us to gain some idea of just how much porn is available online.
So what are the chances of young children viewing porn online?
---
By 2034/35, almost 20 per cent of Australians (6.2 million) are projected to be aged 65 or over. One sector already feeling the impact of the ageing population is construction. In Queensland, the number of construction workers aged 55 and over increased from 8% of full-time workers in 1992 to 14.2% in 2014. An ageing workforce is likely to increase the need for less physically demanding jobs or maybe technology might address this issue. Task automation and the industry's innovation culture are two of the greatest areas of uncertainty for the construction industry.
---
For nearly nine decades, science's favorite explanation for the origin of life has been the "primordial soup". This is the idea that life began from a series of chemical reactions in a warm pond on Earth's surface, triggered by an external energy source such as lightning strike or ultraviolet (UV) light. But recent research adds weight to an alternative idea, that life arose deep in the ocean within warm, rocky structures called hydrothermal vents.
---
Senate crossbencher Nick Xenophon will defy the requirement to provide his name when he fills out Tuesday's census. With controversy surrounding the extension of the retention of names from 18 months to four years, Xenophon wants to prompt a test case on the validity of the requirement. He faces prosecution, and a cumulative fine of A$180 a day.
---
Loading page