In the next five years, more than 50 per cent of the world's population will have internet access, and 80 per cent of internet traffic will be devoted to video, says a new study by Cisco. But it's not just billions more dinky YouTube videos that will suck up all that bandwidth. It's our shifting TV habits.
---
UK series Black Mirror is being lauded as the first show that really tells the truth about our dystopian tech destiny. But the best critique of technology in today's culture is not this science fiction import. For the most scathing commentary on the high-tech world we've designed for ourselves, you have to watch Portlandia.
---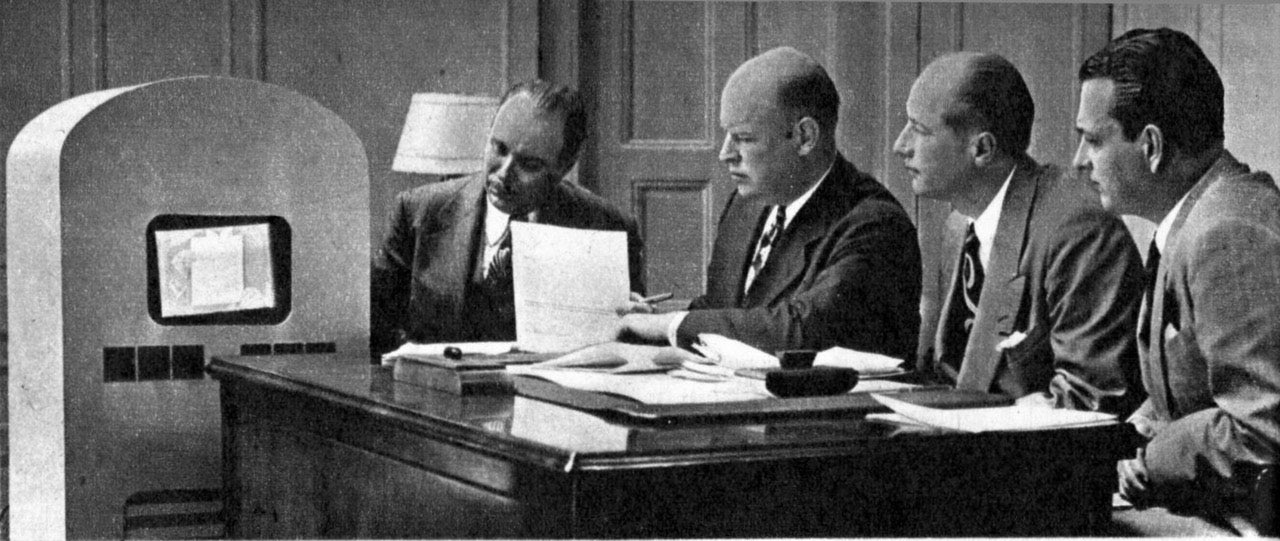 Thanks to tech like Skype, the ability to both see and hear someone across thousands of kilometres is a mundane exercise for most of us here in the early 21st century. But back in 1947, signing a contract over videophone was like looking into the future. Even if that future turned out a bit different than we were expecting.
---
BattleBots is coming back to US television. This winter, homemade robots will battle to the death on television, just as Asimov intended. They will be faster and stronger than ever before. Which makes sense, because the last time BattleBots was on television was over a decade ago. Imagine what they could do now.
---
Last year, after killing its beloved line of plasma TVs, Panasonic rebooted its big screen lineup with a line of surprisingly beautiful 4K LEDs. Now, the company is doubling down on the benefits of LED with its latest line, which the company clams are the most accurate consumer TVs in the world.
---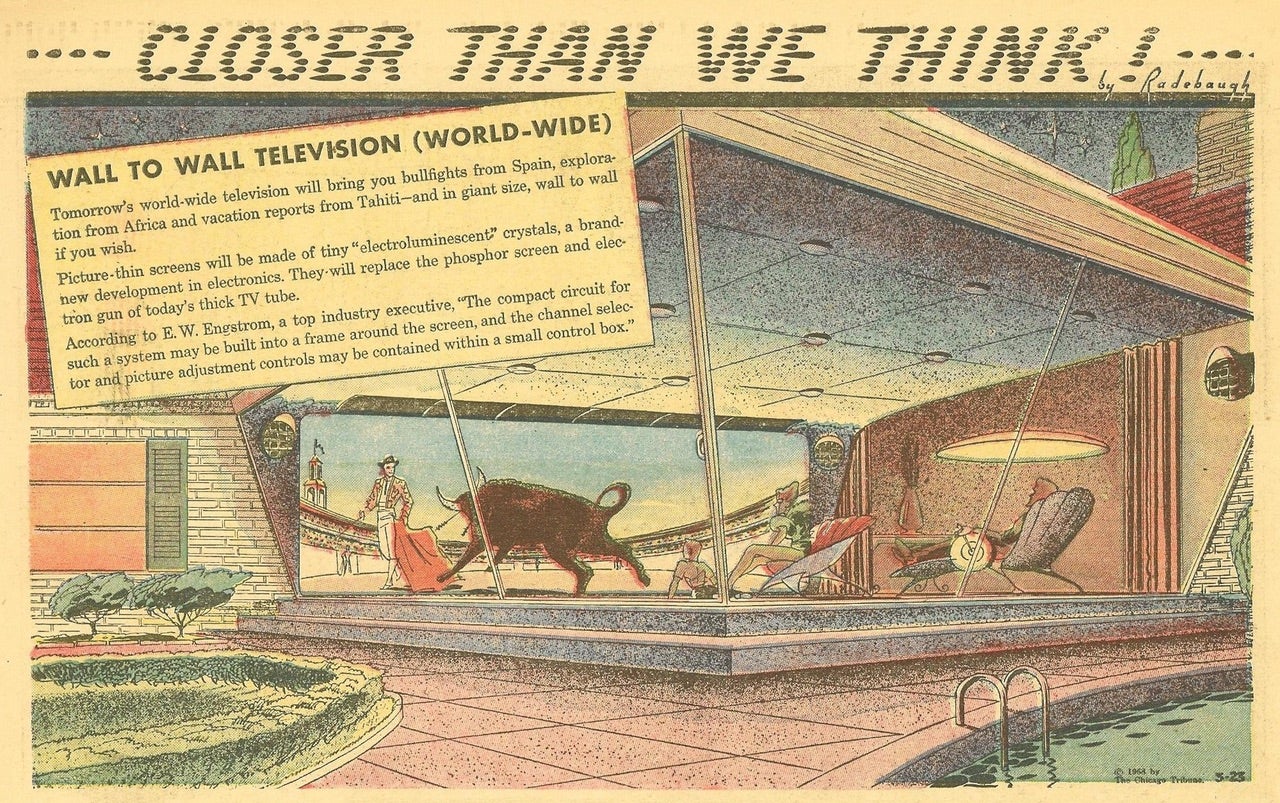 The living room of the future was supposed to be interactive. It was supposed to have all the world's media at your fingertips. And above all, it was supposed to have a big arse TV. Today, Americans can buy enormous TVs for relatively cheap. But we're still waiting on this wall-to-wall TV of the future from 1958.
---
The year 2017: where everyone is two years older, skies are filled with drones, and Leslie Knope is President. Ok, maybe not that last one. But in season 7 of NBC's Parks and Recreation we'll know all the goings on of our favourite characters in the year 2017.
---