Loading page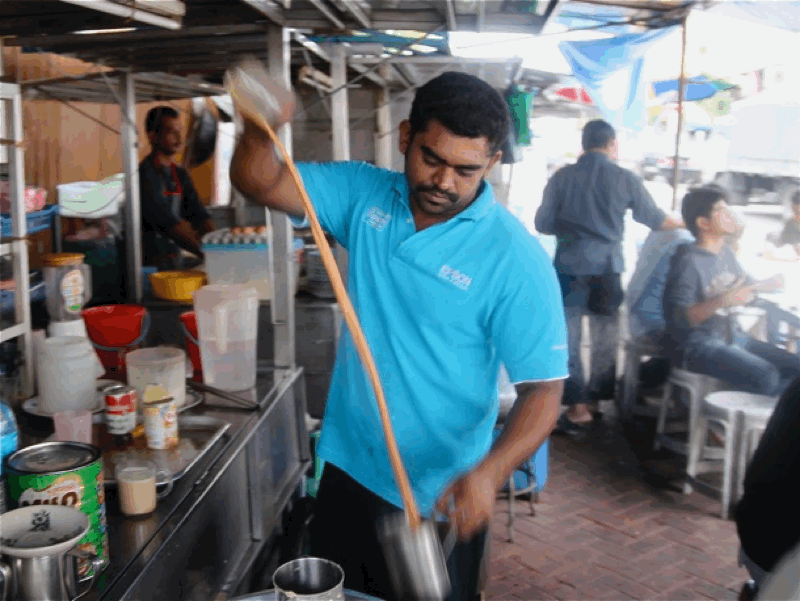 ---
Video: Bubble tea or boba or pearl milk tea or tapioca milk tea or whatever the hell you call the milky tea deliciousness with those chewy balls and that giant straw is deliciousness in a plastic cup. It's also really relaxing and therapeutic to make at home. Or at least it's really relaxing and therapeutic to watch Peaceful Cuisine make it at home.
---
---
Have you ever filled your teapot up more than halfway in your life? Oh, you have? Well, not all of us are constantly having wild parties with dozens of friends for whom to make tea. The rest of us are usually only making one or two cups — and that's who the design team at the Dutch studio Droog made this teapot for.
---
Drinking tea is already a pretty chilled out activity. The aromatic steam, the cozy cup, the soothing liquid, the overwhelming sensation of warmth and health. It's like a spa for your mouth. If you want to take your tea-drinking zen levels from Richard Gere to Dalai Lama, though, I have located the perfect tea accoutrement with which to elevate the calm to monk levels: Artonomos' beautiful tea tray, "Confluence."
---
With mixology and DIY designer beverages on the rise, it's no wonder that users want more control. Enter BKON's new Craft Brewer, an impressive piece of machinery that infuses liquids in a perfect vacuum. Gizmodo recently got a hands-on demo at the iconic Counter Culture in Soho — and this thing can brew.
---
Loading page