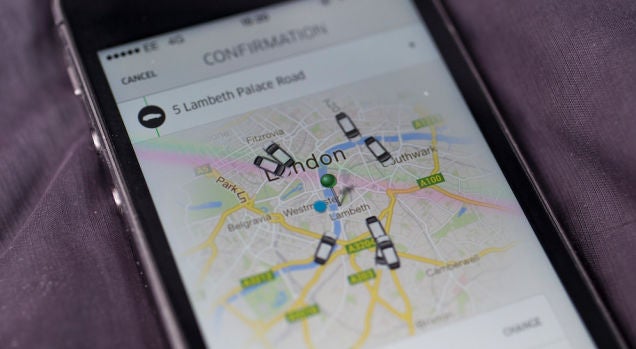 ---
Everybody's wondered what it's like to be a taxi driver. Whether riding in the back of a cab contemplating your existence or watching a Robert De Niro movie, we've all contemplated how many passengers it takes to make a day's wages. Now, thanks to some clever code, you can watch it play out before your very eyes.
---
While NSW transport minister Gladys Berejiklian is maintaining an open mind regarding Uber's new ride-sharing service, which recently became available in several of the country's major cities, Victoria isn't so enthusiastic. On Friday, the state's transport minister Terry Mulder announced that the Taxi Services Commission is investigating the operation.
---
Sydney is an awful place to get around on the roads, mostly because cab drivers in the city are a nightmare. Apps designed to improve the experience like Uber and GoCatch set up shop here a while ago and have spent their time thumbing noses at the taxi industry in New South Wales because of the poor service they offer. But brace yourselves: regulation of these taxi apps is coming. The only problem? Nobody really knows what that means.
---
If you're standing out in the rain and the cold trying to hail a taxi when none are around, you're living in the past. There are a multitude of taxi-booking apps for your smartphone out there, and one particular app has just received a useful new feature. goCatch now lets you see how much competition exists for the taxis in your area, giving you a better idea of how long you'll be waiting.
---
As mentioned yesterday, Australian electronic payment systems typically don't let taxi drivers ask for tips, wiping 5 per cent off driver revenues at a time of rising costs. Now the Australian Taxi Drivers Association has confirmed plans for its own app to booking and payments app after finding existing providers unable or unwilling to meet its demands. Association president Michael Jools says the app has taken a "couple of years" to build and will launch on July 1.
---
---