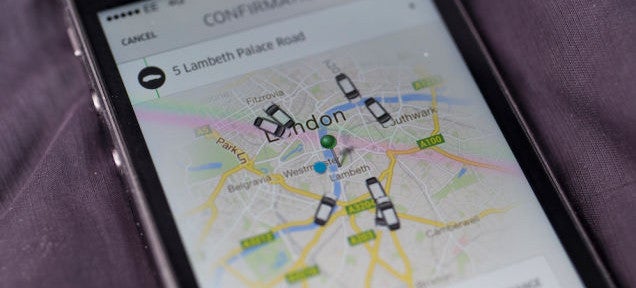 China's gobbling Uber up. And it's about to see a lot more of the black cab ride-hailing service, according to a letter leaked to The Financial Times last Thursday, in which Uber CEO Travis Kalanick revealed his intentions to raise over a billion dollars to expand UberChina.
---
Cities are doing a lot of hemming and hawing when it comes to the rideshare apps that are devouring their taxi businesses. In one of the more progressive moves, the Southern California city of Long Beach is revamping its taxi fleet with a big design and tech upgrade so they can tackle these startups head on.
---
---
Uber is at war with the taxi industry. Between citizen's arrests, State Government raids and massive fines, the ride-sharing service has bent noses out of shape all over Australia. The war for our streets between the multi-billion dollar app giant and the local taxi industry monolith is now taking a turn for the adorable (and the ridiculous). The weapons are adorable animals, and the objective is to win hearts and minds. Welcome to the world's most transparent PR war for Australia's transportation dollar.
---
Uber is a taxi app that's making waves all around the world. It mainly operates on an "ask forgiveness, never permission" model when launching in a new city. Uber Sydney has been trialling low-cost UberX ride-sharing services for a few weeks, and the New South Wales Government has reminded them that it's against the law. Uber Sydney is now giving said government the bird, taking UberX live to the whole city and rubbing the bureaucrat's noses in it.
---
I hate cabs. Hate them. I'm a Sydney-sider and when I get into a cab, it's because I have no other option. If I can, I walk or catch the train. Uber is a private car service born out of San Francisco that you book luxury transport with the flick of an app, and it promises to revolutionise the way Sydney-siders get around. We tested Uber and found out that some pretty serious unanswered questions lie beneath the surface. Update: Uber has officially launched in Sydney.
---