Tattoos don't have the same stigma as they once did but we're still a bit away from having body art painted on the sleeves of politicians or on the necks of princesses. I wish they were though. These photoshopped images of famous people covered in tattoos are so great that I wish it was real life. How hilarious would it be to see Spock covered in ink? Or to have the regal Jackie O tatted up? It would be awesome.
---
Online retailer Zappos is known for its zany, zealous corporate culture. But one stunt seems to bridge the gap from "culture" to "cult": For CEO Tony Hsieh's 40th birthday party, his inner circle of friends — apparently calling themselves "Zapponians" — all got the same tattoo.
---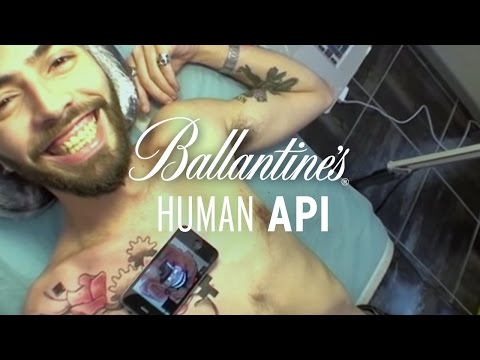 We love tattoos. From tribal designs to tramp stamps, we can't get enough ink. Last month, a Pew study showed that tattoos grace the bodies of nearly 40 per cent of Americans under 40, a massive number of customers in a $US1.65 billion industry. Like any industry, however, the tattoo industry must innovate.
---
Do you ever get tired of holding your phone to your face? How about trying to chat in loud, crowded places? No need to fuss. Motorola has you covered with its latest patent application: a smartphone microphone that's tattooed onto your neck. Just think, you could have a little piece of Google embedded right into your body.
---
---
---
It is one thing to like Apple products. It is quite another to let your insane tech zealotry escalate to the point where you are actually paying other people to inject ink into your skin with needles so that you may forever serve as a fleshy canvas displaying your deranged, rabidly fanatical devotion to an operating system. Here's a bunch of certifiable lunatics who did that second thing.
---
You're free to ink whatever permanent monstrosity you want on your body, but when it comes to technology tattoos, be careful! Some tech tats have expiration dates. All technologies will eventually be replaced, but some will be remembered more fondly than others — and some won't be remembered at all.
---