---
The thing about tattoos is they're inked on your skin for life, unless you want to undergo an expensive, time-consuming and potentially scarring laser-removal process. But now, a tattoo-removal cream could be the destroyer of a thousand unwanted lower-back butterflies and a saving grace for their owners.
---
An opportunity to hear many of your favourite bands isn't the only reason to attend a music festival. There are other recreational activities to enjoy, but they don't always leave you in a state where you can remember who's performing next at which stage, where you left your schedule, or even your first name. So a temporary tattoo that puts the event's lineup right on your forearm is a great idea.
---
What if the sweat produced by your body could power your gadgets? And what if the connection between the two could be made by a temporary tattoo, the more you sweat, the more power the tattoo generates? That's exactly what researchers at UC San Diego have developed — and one day, it could power your wearables.
---
Video: Your body is constantly throwing off dead skin cells — a million every day. So how come tattoos don't fall off with them? It turns out, your body's immune system tries to get rid of the ink under your skin, but in the process, it makes those marks permanent, as this video from TED-Ed explains. Funny how that works — your body tries to get rid of something, but only succeeds in making it hang around for the rest of your life. Joke's on you, dermis!
---
Feeling brave? How about getting a tattoo? How about getting a tattoo from a 3D printer? That's not as ridiculous as it sounds, as a group of students from the ENSCI-Les Ateliers design school in Paris has shown. Armed with some inspiration and a MakerBot 3D printer, they swapped the extruder for a pen to see if the hardware could be used to ink up someone's arm.
---
Tattoos don't have the same stigma as they once did but we're still a bit away from having body art painted on the sleeves of politicians or on the necks of princesses. I wish they were though. These photoshopped images of famous people covered in tattoos are so great that I wish it was real life. How hilarious would it be to see Spock covered in ink? Or to have the regal Jackie O tatted up? It would be awesome.
---
Online retailer Zappos is known for its zany, zealous corporate culture. But one stunt seems to bridge the gap from "culture" to "cult": For CEO Tony Hsieh's 40th birthday party, his inner circle of friends — apparently calling themselves "Zapponians" — all got the same tattoo.
---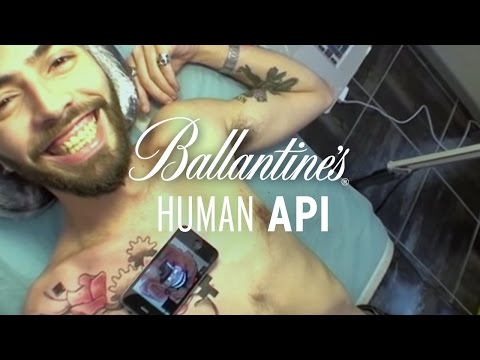 We love tattoos. From tribal designs to tramp stamps, we can't get enough ink. Last month, a Pew study showed that tattoos grace the bodies of nearly 40 per cent of Americans under 40, a massive number of customers in a $US1.65 billion industry. Like any industry, however, the tattoo industry must innovate.
---