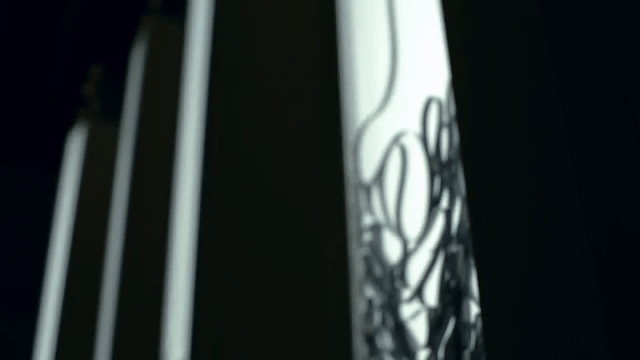 Japanese artist Ei Wada, who was born in 1987, belongs to a generation that spent middle school feverishly poring over cassettes to make mix tapes — until, of course, they were quickly outmoded by CDs, and then MP3s. Now, Ei makes art using the outmoded technologies he grew up with.
---
If there's one animal that's inspired endless scientific research — it's the gecko. The lizard's ability to seemingly defy gravity and walk on walls has resulted in robots that can repair spaceships in flight, and now maybe even self-cleaning reusable sticky tape.
---
There's prbably very few of us who've put much thought into what kind of tape we use to wrap a gift — after all, choosing the paper is hard enough. But there's a small subset of the population who couldn't possibly consider giving a gift that wasn't flawlessly wrapped. And it's those folks who will be ecstatic to discover this Notchless dispenser that cuts clear adhesive tape without leaving that telltale zig-zag pattern on the edges.
---
Any task requiring the use of clear tape would be a lot easier if you could snatch a strip of the sticky stuff with just one hand. And while there have been many complicated contraptions that promise exactly that functionality, Black+Blum have found a simpler approach that takes advantage of that perpetual force known as gravity.
---
So you've got yourself a car that needs lifting, and you've secured an industrial crane for the job. But did you also remember to get a giant harness for the lift? Probably not. Don't worry though, as long as you can scrounge a few rolls of cellophane packing tape, you're good to go.
---
---
Since it's totally pre-occupied with its latest rover roaming the surface of Mars, we figured we'd give NASA a hand, specifically when it comes to restocking its gift shop. Unfortunately, South Korean designer Jeongmi Lee's lovely space-themed Spacionery office accessories don't exist yet. But NASA put a man on the moon and a robot on Mars — it can certainly make this happen.
---