The Matilda II Mark IV was an Allied infantry tank of the Second World War. Noted for its formidably armored hull, it was one of the primary tanks used by Australian Army regiments during New Guinea, Bougainville and Borneo campaigns. Last week, we stepped inside one of these 25-tonne death machines for an authentic taste of World War II driving. Here are the photos.
---
Video: After spending my entire week wrestling with the Kafka double-whammy of healthcare and taxes, I feel like I'm about to drown in paperwork. But no matter how bad the from-filling gets, The Pentagon Wars is living (and hilarious) proof that things can always get worse.
---
Last month, the Defence Advanced Research Projects Agency introduced what a next-generation tank might look like. Known as the Ground X-Vehicle Technology (GXV-T) program, this experimental vehicle is less like the traditional heavily armoured brutes typically on the battlefield. These are built for speed.
---
Video: Holy crap, it's real! As this new video shows, the Teenage Mutant Ninja Turtles' Pizza Thrower — a full scale 3.66m-long version of the classic toy — actually works, throwing pizzas fast and far enough to actually hurt people with dough, cheese, and pepperoni projectiles. They should really call it the Pizza Tank.
---
If you're an off-roading enthusiast you've probably already seen those kits that let you replace your truck's wheels with a set of four tank treads for tackling any terrain. The Track N Go is the same idea, except that you don't need a garage, a lift, or any kind of mechanical know-how to install them. You just drive your vehicle onto the treads, lock them in place, and away you go.
---
Video: A car dash cam in Mariupol — an Ukrainian city 500km from Crimea — captured this tank wreaking havoc through a street, smashing through a billboard and invading road lanes going in the opposite direction. Luckily, the car driver avoided a potential collision and continued to drive like nothing had happened.
---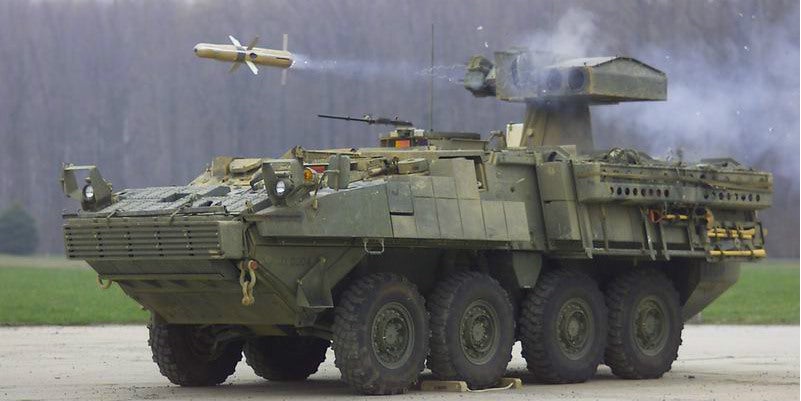 ---