Loading page
Hiya Gizmodo! My 15 year old son has really started getting into photography — it has quickly become one of his favourite subjects at school. I'd love to get him a decent camera (under $1000) that can grow with him and his skills, for a few years at least. What's the best direction to go in? Cheers, Mum
---
It's not unusual for large companies such as Canon to diversify their business, in fact, last year Canon itself decided it wanted to get into the micro-satellite game, specifically ones armed with Canon's own photography gear. Those plans have now come to fruition, with the company preparing for a test launch in March.
---
There's something oddly visceral about antique cameras. They're so darn mechanical compared to the digital devices we use today, you can almost taste the photos being created inside. True, you might just be high on developer fluid, but it would be a small price to pay to simply be in the same room as this 4×5 Arca-Swiss, once owned by photographer Ansel Adams himself.
---
Recently, photographer Markus Hofstaetter had the job of capturing a beautiful shot of a hotrod for its owner. OK, but what makes this particular task special? The image had to be 300 megapixels large. While some might have balked at the request, Hofstaetter saw it as an opportunity to pit his digital and analog cameras against each other. Which one came out on top? That depends.
---
---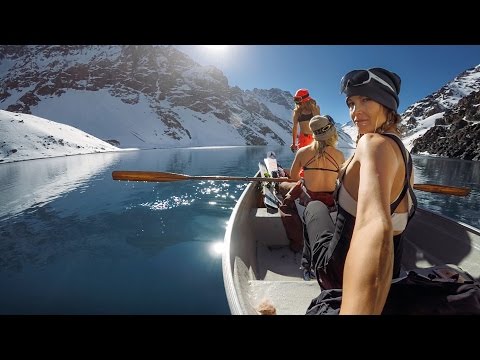 If you get outside into the great outdoors, then you know GoPro. You probably also know about drones. You might even already have one. If you don't, then get ready to knock out two birds with one stone; GoPro has a drone. And new Hero action cameras to fit that drone, too. It'll be barely a month before you can get your hands on GoPro's brand new Karma drone, and two new Hero5 action cameras will be out even sooner.
---
Hi Gizmodo, I was wondering if you could help me. I have a question. I have been the proud owner of a very nice Canon 7D camera for the last few years, and have some nice lenses to boot — a 24-70mm Canon L lens, a 30mm Sigma prime, and a 50mm f/1.8 Canon prime.
But I'd like to upgrade. I'm eyeing off the Sony Alpha mirrorless cameras, but I don't have the money to just go out and buy something off the shelf. So I was wondering: what if I trade my camera in? Or should I sell it as second-hand on a forum somewhere? Yours sincerely, Totally Not Alex Walker
---
Video: Every time a kid sends a Hot Wheels car hurdling down a twisty track, in the back of their mind they're imagining what it would be like to be at the wheel of that tiny vehicle. With a GoPro Hero4 Session strapped to the roof, this video, featuring eight different track sections cleverly edited together, is as close as you'll ever get to experiencing what it's like to actually drive a Hot Wheels.
---
Loading page