Loading page
You pop some paracetamol or ibuprofen and don't give much thought to the journey it's about to take through your body. But what if you could capture part of that trip? You know, the pretty part when it's dissolving in your fluids. Doesn't sound like tempting viewing, but photographer Ben Ouaniche has delivered a fair approximation.
---
So, you thought Canon had some ridiculously large lenses. The truth is, it ain't got nothing on the former Soviet Union, which came up with this fearsome beast — a 158kg, 1.3m lens for its spy satellites. Oh yeah, it's also for sale.
---
Video: Watch it on a big, high-resolution screen and 4K video looks awesome. 12K video is even more incredible — even though we don't have screens that can show it off to its full potential yet — because it means you're able to zoom in to a tiny portion of the frame and still see perfect detail. Shot by Joe Capra of Scientifantastic, this 100-megapixel time-lapse of Los Angeles, shot on a camera worth more than $100,000, shows just how amazing high-res video can be.
---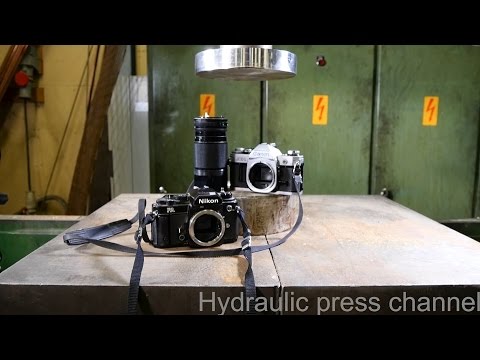 Video: While I usually enjoy a good crush on the hydraulic press every now and then, this one felt particularly painful. In its latest video, the Hydraulic Press Channel decided to crush two vintage Canon and Nikon SLR cameras followed up with the complete decimation of a lens (which actually puts up a pretty good fight).
---
Honestly, there's going to come a time when cameras in the same vein as Hasselblad's new X1D will be able to take photos of infinity. I'm not sure what infinity looks like, but we're inching closer if these images from photographer Ming Thein are anything to go by.
---
In 2008, Polaroid announced it would no longer produce instant film. Then, the Impossible Project took the opportunity to buy up what little was left of this division of the company and has spent the last eight years reformulating and reviving the once-popular original format instant film. The I-1 ($US300) is Impossible's first proprietary camera, and it has done an excellent job of marrying the old school format with new school technology. It's basically a funky-looking Polaroid camera you can control with your phone.
---
The Vivid outdoor lighting festival kicks off in Sydney tonight, bringing three weeks of light sculptures, multimedia artworks and stunning building projections around the city. If you're planning to chronicle the event with your camera, it pays to know how to get the most out of your equipment. Here are 12 indispensable tips from Canon Collective photographers Greg Sullavan and Colin Baker that cover the basics of capturing light at night.
---
You might be proud of your home-made camera rig that lets you take steady shots by mounting your shooter to your belt buckle, but it's nothing compared to the work done by Wayne Rogers and the folks at the Camera Clinic.
---
Technology is strange. As some things get smaller, like smartphones, others grow in size… like smartphones. OK, bad example there. How about camera lenses? Sure, advances in optics have allowed us to cram three (and a billion) lenses into one, but when it comes to taking photos, sometimes you just can't compromise. And Canon's rumoured 28-560mm EF doesn't sound like it will compromise, at all.
---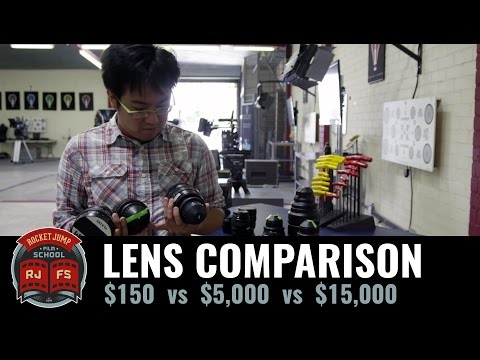 As any person with a bit of DSLR experience knows, the lens you use is as (if not more) important as the camera. But just how much does the average shutterfly have to spend to get "good enough" results? You're not shooting the next Star Wars, so does it really matter if you don't have $15,000 sitting around for a top-shelf Zeiss?
---
Loading page