Loading page
---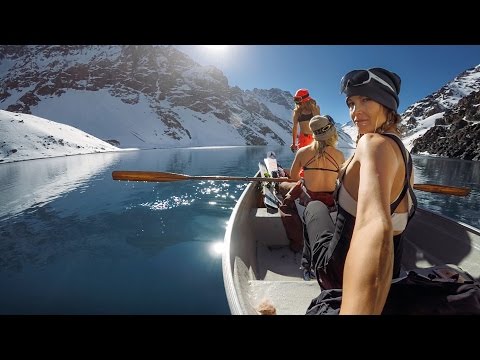 If you get outside into the great outdoors, then you know GoPro. You probably also know about drones. You might even already have one. If you don't, then get ready to knock out two birds with one stone; GoPro has a drone. And new Hero action cameras to fit that drone, too. It'll be barely a month before you can get your hands on GoPro's brand new Karma drone, and two new Hero5 action cameras will be out even sooner.
---
Hi Gizmodo, I was wondering if you could help me. I have a question. I have been the proud owner of a very nice Canon 7D camera for the last few years, and have some nice lenses to boot — a 24-70mm Canon L lens, a 30mm Sigma prime, and a 50mm f/1.8 Canon prime.
But I'd like to upgrade. I'm eyeing off the Sony Alpha mirrorless cameras, but I don't have the money to just go out and buy something off the shelf. So I was wondering: what if I trade my camera in? Or should I sell it as second-hand on a forum somewhere? Yours sincerely, Totally Not Alex Walker
---
Video: Every time a kid sends a Hot Wheels car hurdling down a twisty track, in the back of their mind they're imagining what it would be like to be at the wheel of that tiny vehicle. With a GoPro Hero4 Session strapped to the roof, this video, featuring eight different track sections cleverly edited together, is as close as you'll ever get to experiencing what it's like to actually drive a Hot Wheels.
---
Here's my camera wishlist: I want it to be easy to use, not overly complicated, take great images that don't need a lot of post-processing in a range of environments, be portable (as in small enough to pop in my bag comfortably, rather than needing a bag of its own) and not — possibly most importantly — die immediately if I accidentally drop it.
The Canon PowerShot G7 X Mark II promises to deliver on this wishlist of mine — not only is it sturdy (read on to find out just how sturdy) and compact, it boasts Canon's new DIGIC 7 processor, coupled with a 1-inch 20.1 megapixel CMOS sensor and 4.2x optical zoom lens — which makes for a photographic package that all but eliminates the need for anything but the most basic editing.
---
You pop some paracetamol or ibuprofen and don't give much thought to the journey it's about to take through your body. But what if you could capture part of that trip? You know, the pretty part when it's dissolving in your fluids. Doesn't sound like tempting viewing, but photographer Ben Ouaniche has delivered a fair approximation.
---
So, you thought Canon had some ridiculously large lenses. The truth is, it ain't got nothing on the former Soviet Union, which came up with this fearsome beast — a 158kg, 1.3m lens for its spy satellites. Oh yeah, it's also for sale.
---
Video: Watch it on a big, high-resolution screen and 4K video looks awesome. 12K video is even more incredible — even though we don't have screens that can show it off to its full potential yet — because it means you're able to zoom in to a tiny portion of the frame and still see perfect detail. Shot by Joe Capra of Scientifantastic, this 100-megapixel time-lapse of Los Angeles, shot on a camera worth more than $100,000, shows just how amazing high-res video can be.
---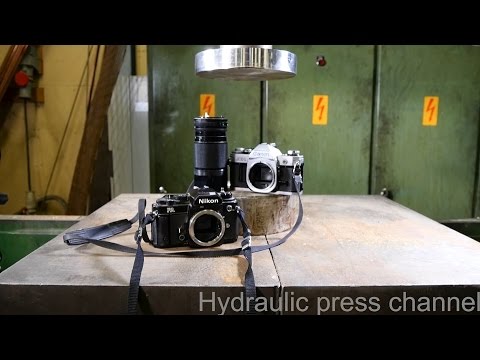 Video: While I usually enjoy a good crush on the hydraulic press every now and then, this one felt particularly painful. In its latest video, the Hydraulic Press Channel decided to crush two vintage Canon and Nikon SLR cameras followed up with the complete decimation of a lens (which actually puts up a pretty good fight).
---
Loading page