---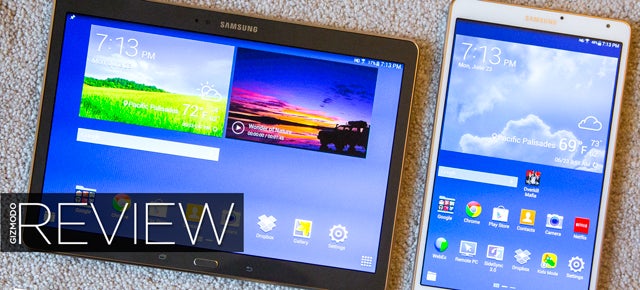 Samsung's tablet approach the last few years has been to toss every conceivable size into the stores to see if anything takes. They tended to all look they same, perform the same (not great), and vary by just an inch or two here and there. The Galaxy Tab S is different though. It grabs you by the eyeballs and won't let go.
---
Briefly: Android Police just published renders and specs on a rumoured nine-inch HTC Nexus tablet. With an 8.9-inch, 2048 x 1440 display, Tegra K1 processor and zero-gap aluminium body, Android Police's intel says the device, named Volantis, will launch later this year at $US400 for 16GB. Though it might not look exactly like the render above.
---
---
---
As Acer's Chairman, Stan Shih, talks through the company's new direction, he doesn't seem like a man days from stepping down. Then again, Acer's founder first retired 10 years ago, temporarily returning last year to help it return to profit and chart the future in a declining PC market. Besides new laptops and tablets, Acer's next steps include a fitness wristband, Android smartphone and a personal cloud vision dubbed 'BYOC'. Here's what that means, and a look around the office.
---
Good news, everyone! The acrobatic Asus Transformer Book Flip is definitely coming to Australia from August. Here's what you'll pay for it.
---
---
---
---