---
Google's slew of Q4 releases is coming any time now, including the final version of Android L, a new behemoth Nexus phone, and the Nexus 9, Google's first tablet in years. Now, thanks to upleaks, we may have gotten a glimpse of the latter.
---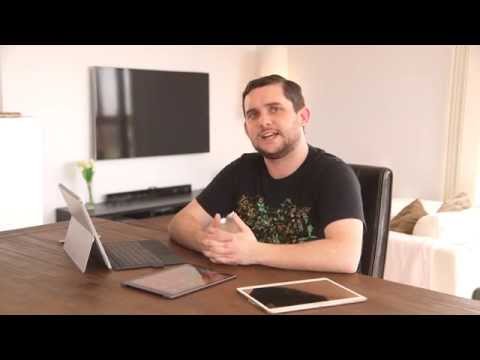 Gizmodo Video Guide: There's a proverbial sea of choice when it comes to choosing a new tablet, and it can all be a bit overwhelming at times. In this beginner's video guide we introduce the three main tablet operating systems you'll find in stores and check out some of the key points of difference.
---
Gizmodo Video Guide: With over 22 different tablet models available, Samsung knows we like to have choice in screen sizes. Thankfully, you can break the range down into three different families of tablet. Let's take a look.
---
Gizmodo Video Guide: iPad tablets continue to prove hugely popular, and Apple's line-up now has more options than ever. So what are the differences between each model? From the iPad mini to the iPad Air, here's how to choose the iPad that's right for you.
---
Each generation seems to think that it's the first to imagine radical change in the newspaper industry. The predictions of futuristic robot editors? They date back to at least 1968. Tablet news? At least 1994. Printing the news by radio right in your home? 1934.
---
It's been a long time since we've had a Nexus tablet. 2013′s Nexus 7 was a wonderful if underpowered little device, and there hasn't been a bigger version since 2012′s Nexus 10. But a newcomer is almost certainly on the way soon, a 9-inch tab that could be the best of both worlds.
---
Perhaps you're not willing to spend hundreds of dollars on a tablet, or you only need a basic gadget without all the fancy bells and whistles. Fortunately, there are many companies happy to sell you a such a device at the right price, though you might not expect one of those companies to be ALDI. Well, it is.
---