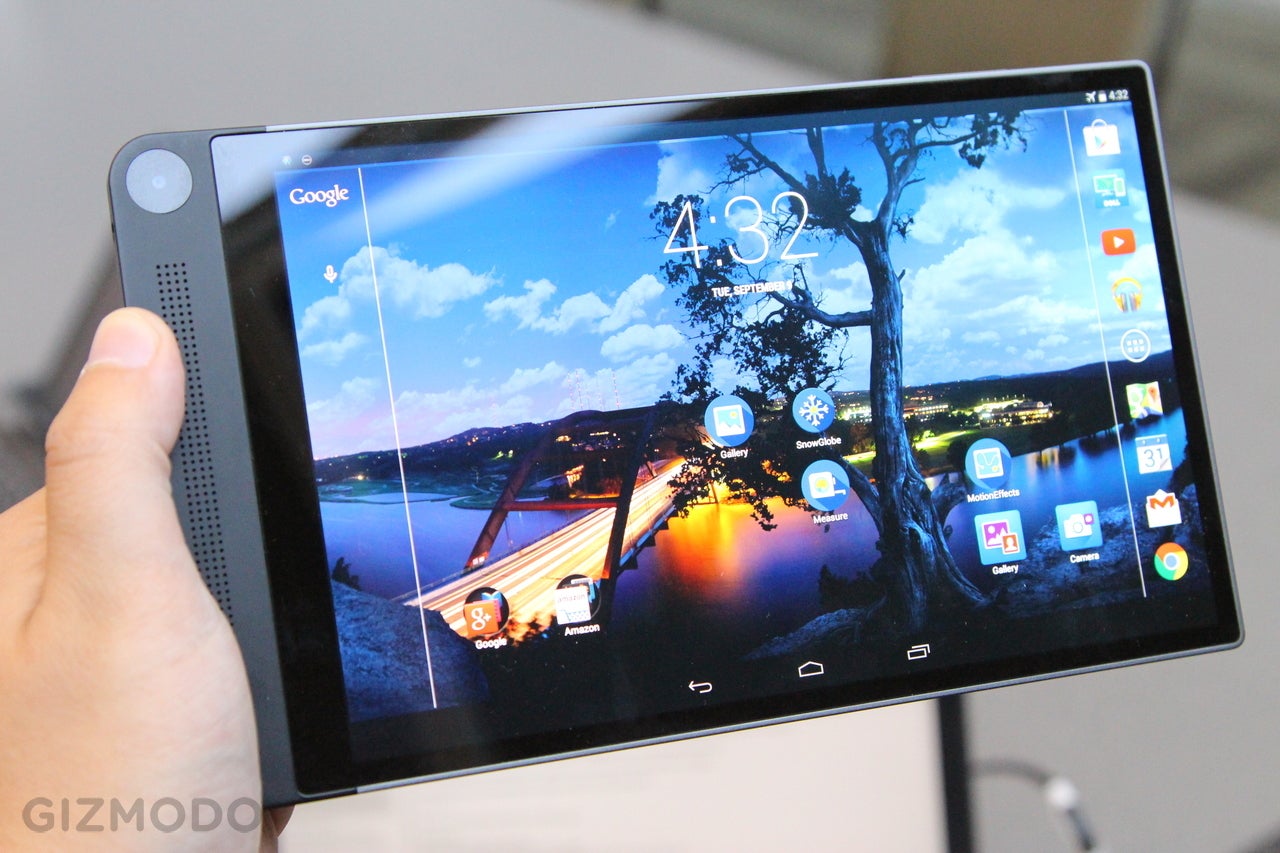 Yesterday, you were probably too busy gawking at Cupertino's precious new watch and giant smartphones to notice anything else that happened in the world of technology. There's no shame in that. But if you were paying attention to the 2014 Intel Developers Conference in San Francisco, you might have gotten a glimpse of a pretty intriguing tablet. Michael Dell himself walked out on stage to announce the device. Here's the scoop.
---
Skype just announced a great new feature that should be part of every single app, plugin or digital service you use: When you're actively Skyping, the app's notifications will only go to the device you're currently using. Why didn't this kind of setup become a universal standard, like, five years ago?
---
Last year, the original Xperia Z Tablet was one of our absolute favourite tablets. It was so wonderfully thin and light, plus waterproofiness? Fantastic. But the laggy software Sony put on top kind of knee-capped its potential. This year, the hardware is even better. Bordering on masterful! But some lessons Sony just refuses to learn.
---
---
Two independent sources — Evleaks and The Verge — are reporting that Nokia is in the process of preparing a second, smaller Windows-based Lumia tablet, which might be available next year. According to both sources, the project is currently codenamed the Illusionist.
---
A few rumours suggested Google might be planning an 8-inch Nexus tablet earlier this year, but nothing came of it. We got the new Nexus 7 and were happy about it. However, this pic may show the next slightly bigger thing being used by a Google promotional person. Nexus 8, anyone?
---
We know it's light, fast and beautiful already, but we still haven't seen inside Apple's new iPad Air. Fortunately, iFixit has had the good grace to rip the thing apart.
---
An A7 processor, a 20 per cent weight loss and faster Wi-Fi. Apple's fifth-generation iPad, the iPad Air, has arrived. But will it feel fragile in our (admittedly clumsy) hands? How much do those new dual microphones improve the sound quality when I'm Skyping? And just how much better is its new camera? We culled the best insights from the hands-on reports popping up online for you, below.
---