Video: We saw the awesome photos and now we have the video: Witness the F-22 Raptor refuelling somewhere over the Arabian Peninsula en route to ISIS targets in Syria, captured from a KC-135 tanker on September 27, 2014.
---
Roman ruins. Byzantine villages. Umayyad architecture. The relics of the Hittites, Assyrians, Arabs, Mongols, Mamelukes and Ottomans. Syria has some of the most remarkable cultural history in the world — and now, National Geographic reports that Syrians are using archaeological first aid to save it.
---
This is an aerial view of the Zaatari camp for Syrian refugees in Jordan. Since the camp opened in July 2012 hundreds of refugees have arrived daily and the population reached 144,000 in 2013. According to the New York Times, the number decreased to 85,000 in 2014, but the camp has become an informal city.
---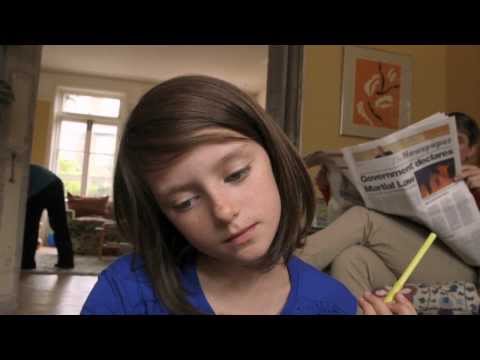 Second a day videos are usually pretty cute. Not this one. It certainly starts that way, but by the time it ends, you will have an overload of feels.
---
Syria's agreement with the UN to eradicate its stockpiles of chemical warfare agents in exchange for the US not curb-stomping its Air Force is going about as well as you'd expect. That is, it's woefully behind schedule with little hope of actually being completed. But, if and when the Assad regime does finally turn over its chemical munitions, they'll be neutralized aboard this ship.
---
Disposing of the world's chemical weapon stockpiles is far easier said than done. It's not like the good old days prior to WWII when we could just dump extraneous supplies of mustard gas and other chemical weapons into the open ocean or under Delaware roadways or just big pits at the Redstone Arsenal in Alabama — no, no, now we have to dispose of it in a responsible manner. That's why Army crews now rely on an ingenious explosive vacuum chamber to burn these deadly weapons to harmless ash.
---