EFF has noted and protested when authorities deliberately cut off Internet access in times of unrest. As a restraint on the freedom of expression of those affected, communication blackouts during protests are unconscionable. But recent research by Anita Gohdes, a postdoctoral researcher at the University of Mannheim, suggests that Internet shutdowns are becoming part of a toolkit for more violent repression.
---
Drones — like sharks and William Shatner — are often misunderstood by the public. Many associate the autonomous fliers with warfare and creepy government spies. But drones can be heroic, dropping life-saving supplies to civilians in combat zones.
---
It's kind of the oldest trick in the book. Catfishing is where you pretend to be someone you're not online so that you can trick someone else into doing something. And based on a new report, this is exactly how pro-Assad hackers have been robbing intel from opposition forces: They have been posing as hot girls on Skype and stealing battle plans from the Syrian rebel army.
---
Video: We saw the awesome photos and now we have the video: Witness the F-22 Raptor refuelling somewhere over the Arabian Peninsula en route to ISIS targets in Syria, captured from a KC-135 tanker on September 27, 2014.
---
Roman ruins. Byzantine villages. Umayyad architecture. The relics of the Hittites, Assyrians, Arabs, Mongols, Mamelukes and Ottomans. Syria has some of the most remarkable cultural history in the world — and now, National Geographic reports that Syrians are using archaeological first aid to save it.
---
This is an aerial view of the Zaatari camp for Syrian refugees in Jordan. Since the camp opened in July 2012 hundreds of refugees have arrived daily and the population reached 144,000 in 2013. According to the New York Times, the number decreased to 85,000 in 2014, but the camp has become an informal city.
---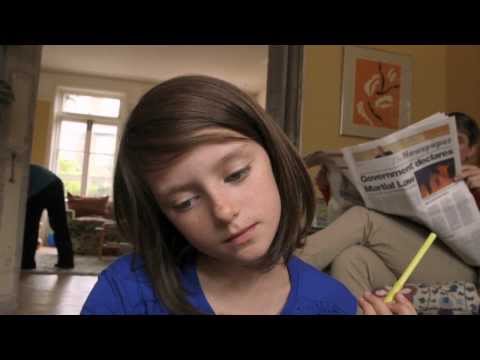 Second a day videos are usually pretty cute. Not this one. It certainly starts that way, but by the time it ends, you will have an overload of feels.
---