Loading page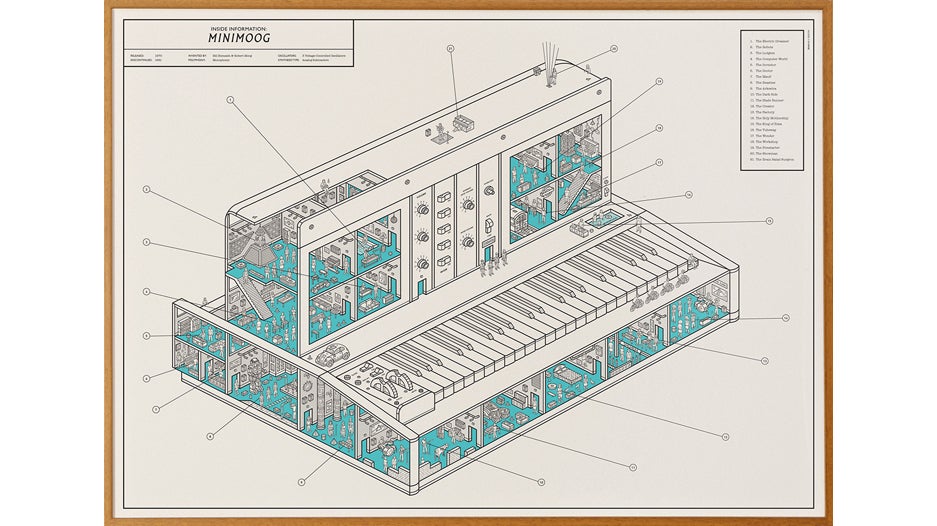 UK design shop Dorothy has a new cutaway schematic print that reveals the inner working of the Minimoog analogue synthesiser that's been a distinctive part of electronic music for decades. But you won't find transistors or electronic components inside — just 28 electronic music pioneers hidden like a Where's Wally book.
---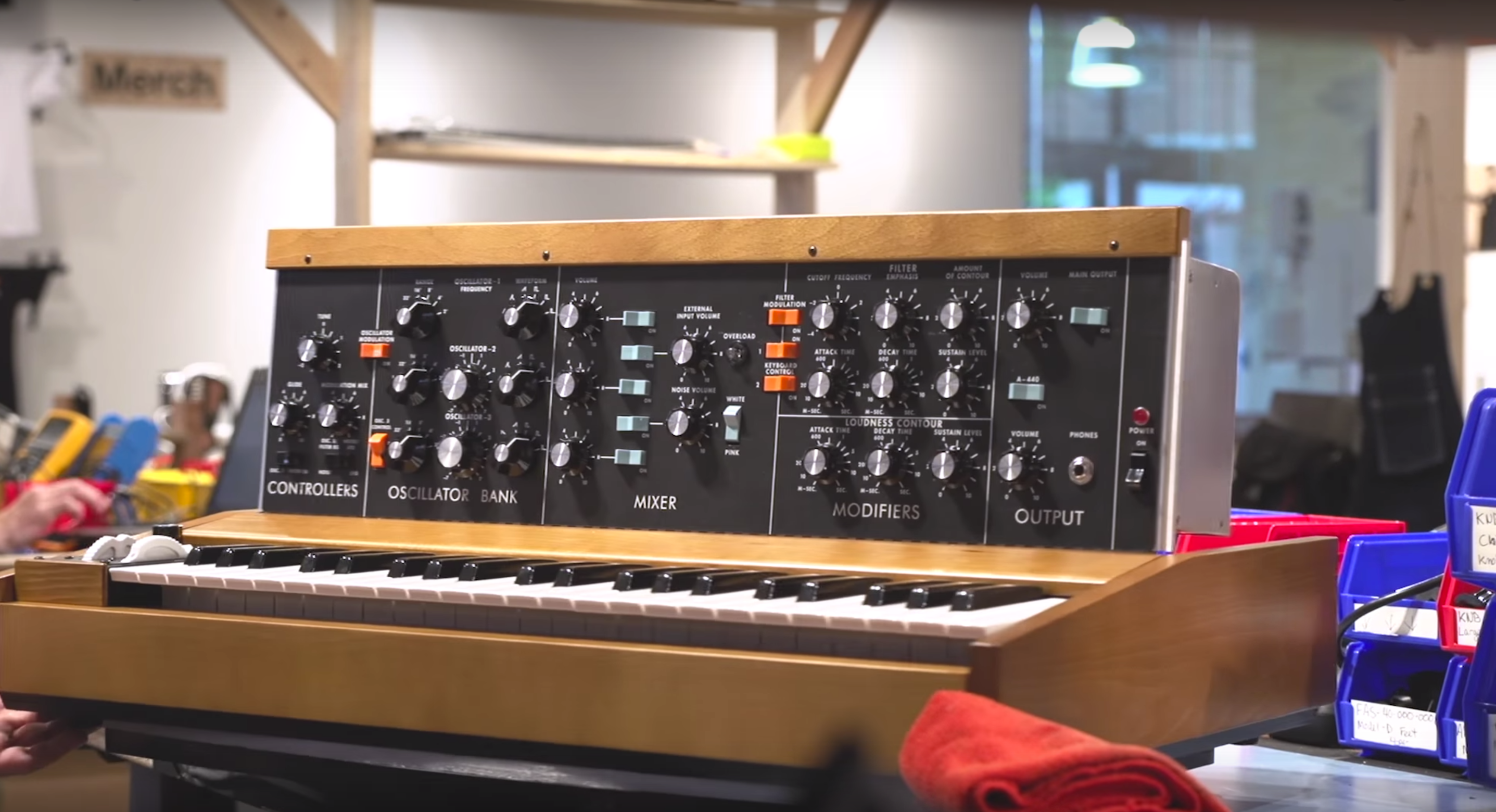 ---
Launched in late 2013, the littleBits Synth Kit lets you snap together the different components of a synthesiser into an extremely minimal modular instrument. Today, littleBits is adding three new modulates to its lineup, allowing its toy synth to connect with other musical tools like, uh, your computer.
---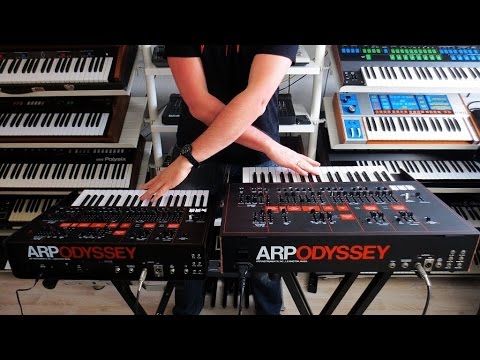 Last year, Korg set out to recreate the Arp Odyssey, a legendary synth that went out of production back in 1981. How does the result sound? Pretty darn good!
---
Earlier this month, Moog announced that it would be reissuing an extremely limited number of rebooted instruments from the company's extinct line of crazy modulars from the 1970s. You'll probably never actually get to play one, but at the very least you can revel in the magnificent demo in the video above.
---
Meet Austrian-bred (but German-born) producer, composer and musician Patrick Pulsinger. He is a huge but really awesome nerd when it comes to modular synthesisers, and here he is trying to explain how it all works to a room full of interested people.
---
Well, these new itty-bitty analogue synthesisers from Korg are just so cute I want to gobble them up. From the demo video above, it sounds like the three Volca series keyboards are lovely little groove machines you might want to use too.
---
---
Loading page