---
---
---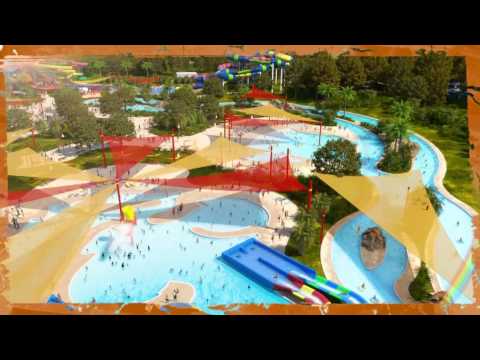 A new theme park is coming to Sydney: the city's version of Wet N' Wild is currently being built, and ticket prices have just been revealed. Are these too expensive?
---
Do you ever joke around with your coworkers about how cool it would be to build desks out of old cars or have meetings on a houseboat? Maybe not, but if you work at Google, you might want to start — because they might actually make your weird office dreams a reality.
---
Feeling warm today, Sydney? I'm not surprised. It's set to be 39 degrees Celsius out there today: a new record temperature for October. Scientists are starting to wise up, however, realising that these records are becoming a little too frequent. It's not consistently record-breaking weather anymore, it's the climate we live in: it's dramatically shifting.
---
One year ago, there were ten brave souls standing outside the Apple Store on George Street in Sydney waiting for the latest gifts from Apple. Flash-forward 359 days and Apple is gearing up for the launch of not one, but two new iPhones, and not a soul is waiting for them. Update: Someone is there now!
---
When the Grand Theft Auto V map made it online, there was much conjecture over how big or small it would be and whether that would make the game worth it. Here's a great way to tell how big it is: the legends over at Playstation Australia decided to recut the GTA V world map out of a Sydney map. The result is awesome.
---
---
Once, when I was a boy, my parents decided to take my sister and I into the city for a day trip. We lived a few hours north, so travelling into the heart of Sydney was a rare treat. Dad worked in Sydney so coming in on his weekend wasn't something we really ever did. As a novelty, my parents decided to take us on the Monorail, and it was a trip that changed me. Come Sunday, the monorail will embark upon its final flight. This is its story.
---