---
We may not be in a total surveillance state yet, but thanks to the FBI's insane new facial recognition system, a 1984-esque reality doesn't seem quite so far away. Fortunately, scientists and designers alike are hard at work building counter surveillance solutions to ease (and hide) our worried minds.
---
When apps are accused of shady behaviour, Jonathan Zdziarski is the guy that investigates. And, this week, the self-identified iOS forensics expert was quick to respond to requests for a deep dive into Whisper, the supposedly anonymous secret-sharing app that's been taking heat lately. Guess what: Whisper's not so anonymous.
---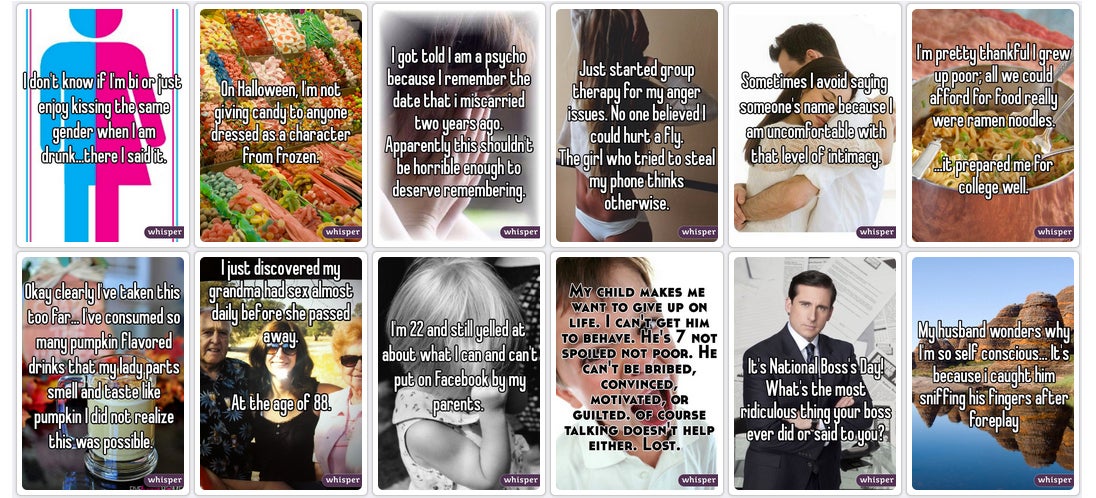 You should know by now that purportedly anonymous apps aren't really anonymous. But now, The Guardian reports that Whisper, the secret-telling app and so-called "safest place on the internet," actually tracks its users to a frightening degree of detail. Even if you opt out of location services, The Guardian says, Whisper will apparently find you.
---
Want to use some damning images from Google Earth to back up your case in a lawsuit? Right now it's not quite that easy. Which is why a satellite imaging specialist and space lawyer (actual thing) have just formed what is about to become every NASA-loving kid's dream job: the world's very first space detective agency.
---
---
Oh boy. Remember that piece of National Security legislation that we've been talking about recently? Yeah, those have just officially been passed into law.
---
It's no secret that everybody's thinking about privacy and cyber security more since the world was pummelled with the unsettling, spy-novel truths of the Snowden revelations. Now, companies are starting to seize onto the zeitgeist by building more secure tools for the internet. And it sounds like Tor will be at the front of that line.
---