Loading page
Pre-orders for Dyson's super fancy hair dryer are now open in Australia. From today you can put your cash down on the $699 Supersonic, which will hit retailers 9 July.
We got hands on with the Supersonic at its launch in Japan this April, checking out its intelligent heat control to help protect hair from extreme heat damage, fast yet focused airflow, engineering designed for balance and fabled lack of excessive noise.
---
The path of an inventor is not an easy one. From his first invention in the 70's (it was the Ballbarrow — a wheelbarrow with a ball) to his latest "baby", the Supersonic hairdryer, Sir James Dyson has forged his own way.
If you want to follow in his footsteps, be warned — its not for everyone. We sat down for a chat with the man who sees failure, obstacles and complaints as positives.
---
They say it's powerful, light, safe and quiet. Supersonic is Dyson's brand new foray into the world of hair care, and while it is at its core a hairdryer, what it represents is so much more.
It is taking a product that has been around forever, looking at its flaws with a critical eye, and setting out to fix them — with science. But does it live up to the promises? I took a closer look to find out.
---
Dyson — the British company famous for its vacuum cleaners and Air Multiplier fans — has invested almost $95 million, enlisted 103 engineers, built 600 prototypes, and has over 100 patents pending, all into the creation of a hairdryer.
It's one of those things that doesn't seem to make sense — and then, suddenly, it does. And it's not just because vacuum cleaners were once the only option for drying hair.
---
Video: Meet the Aerion AS2. It's the first supersonic private jet in the world and it just got a 20-unit order from Flexjet, a private air company. It's going to change the way some people (rich people!) fly because it can hit speeds of Mach 1.5 thus shaving down the hours needed to travel across the world. For example, right now the flight time from London to New York is about 8 hours. In the Aerion AS2, it'd be around 5 and a half.
---
The first time I saw this image I thought of an inter-dimensional portal of evil sucking in reality. It's actually the test of the Nammo hybrid rocket engine that will power the Bloodhound. If everything goes as planned, the Bloodhound will be the first supersonic car to reach 1609km/h.
---
When you're trying to build the fastest car in human history, like the guys making the Bloodhound SSC, you have to make wheels that basically re-invent the wheel. To reach 1000mph and go supersonic, the wheels they're using weigh over 230 pounds, nearly 3 feet wide and spin four times faster than a F1 car.
---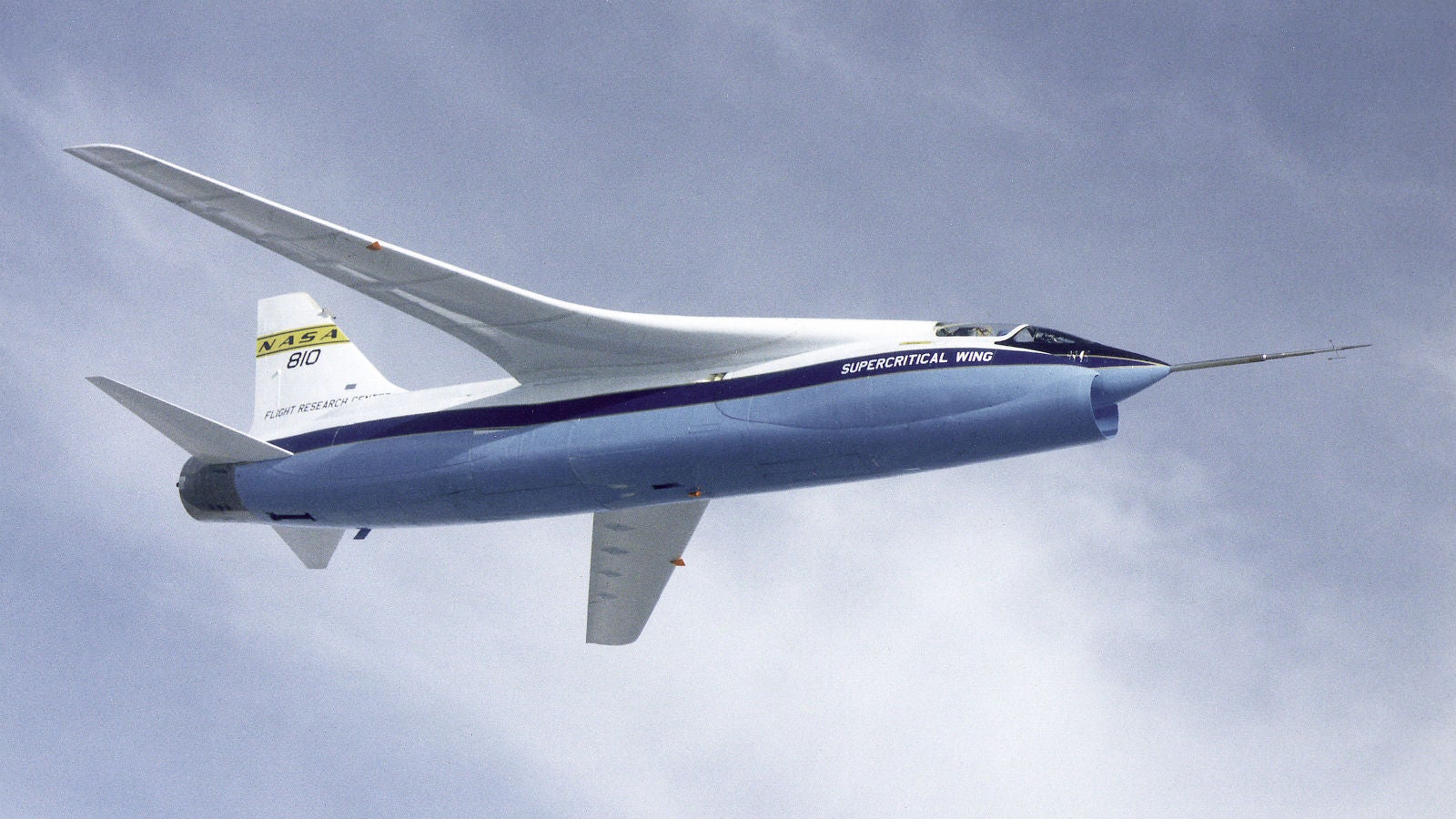 Throughout the 1950s and 1960s, aviation engineers struggled to overcome an important issue: that planes became increasingly difficult to control, the closer they got to the sound barrier. It wasn't until NASA strapped a pair of custom-made wings onto this fighter that supersonic flight became not just feasible, but downright commonplace.
---
---
Loading page