The first time I saw this image I thought of an inter-dimensional portal of evil sucking in reality. It's actually the test of the Nammo hybrid rocket engine that will power the Bloodhound. If everything goes as planned, the Bloodhound will be the first supersonic car to reach 1609km/h.
---
When you're trying to build the fastest car in human history, like the guys making the Bloodhound SSC, you have to make wheels that basically re-invent the wheel. To reach 1000mph and go supersonic, the wheels they're using weigh over 230 pounds, nearly 3 feet wide and spin four times faster than a F1 car.
---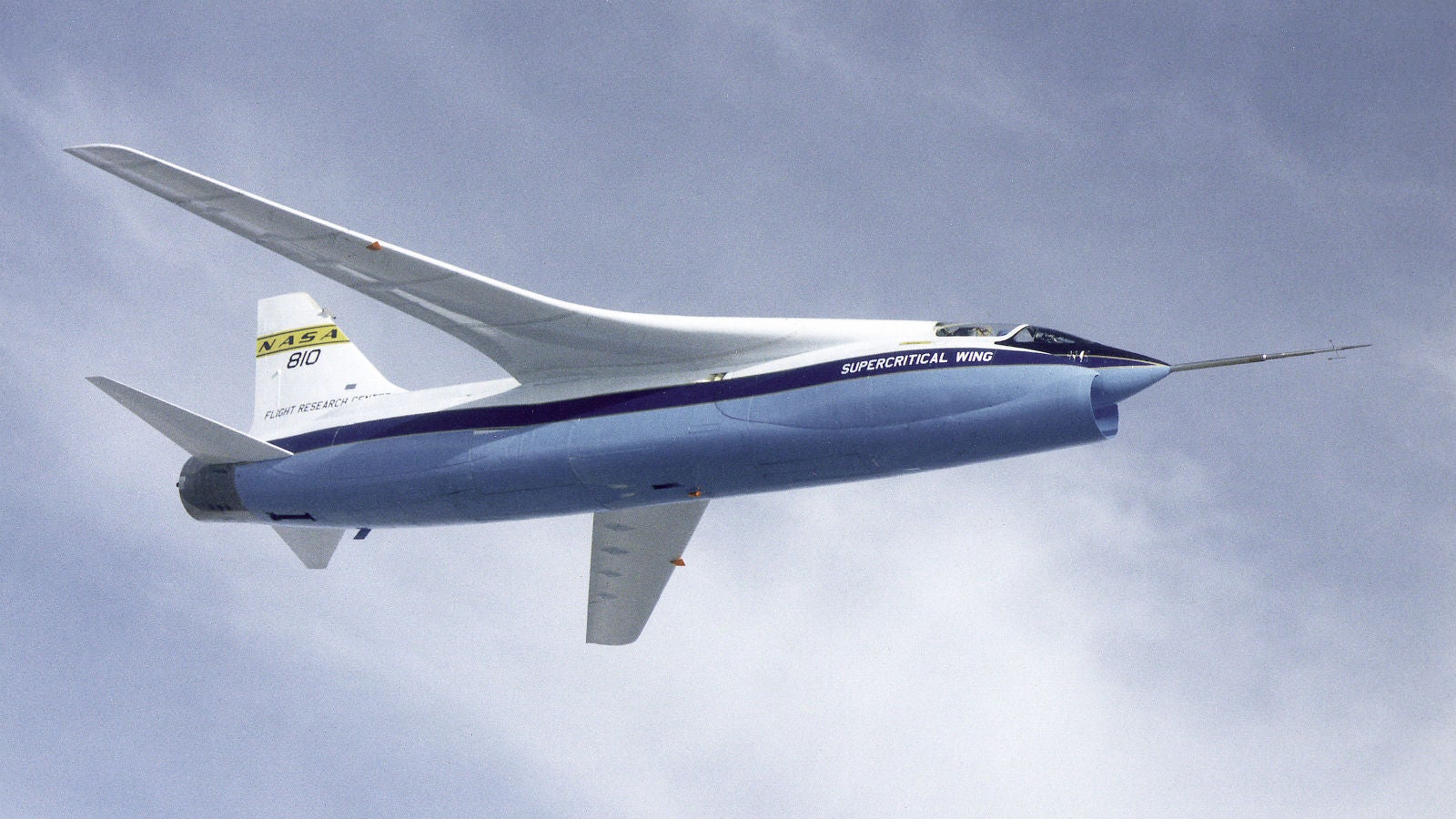 Throughout the 1950s and 1960s, aviation engineers struggled to overcome an important issue: that planes became increasingly difficult to control, the closer they got to the sound barrier. It wasn't until NASA strapped a pair of custom-made wings onto this fighter that supersonic flight became not just feasible, but downright commonplace.
---
---
The 10th anniversary of Concorde's last flight sadly means it's been a decade since your average (albeit wealthy) Joe could travel faster than the speed of sound. Although Concorde isn't going to be taking off any time soon, these supersonic concepts might fill that sonic-boom sized hole in your heart — and for a damn sight cheaper, too.
---
---
Felix Baumgartner's record-breaking supersonic jump was an amazing feat of human endeavour. But getting Felix to break the speed of sound caused Red Bull Stratos technical project director Art Thompson some engineering headaches. Here's how he solved them.
---
This is unforgivable. With all the hoopla about yesterday's crazy supersonic space jump, we didn't celebrate yesterday's 65th anniversary of the first man to go faster than the speed of sound, a true American hero: the now retired Brigadier General Chuck Yeager.
---