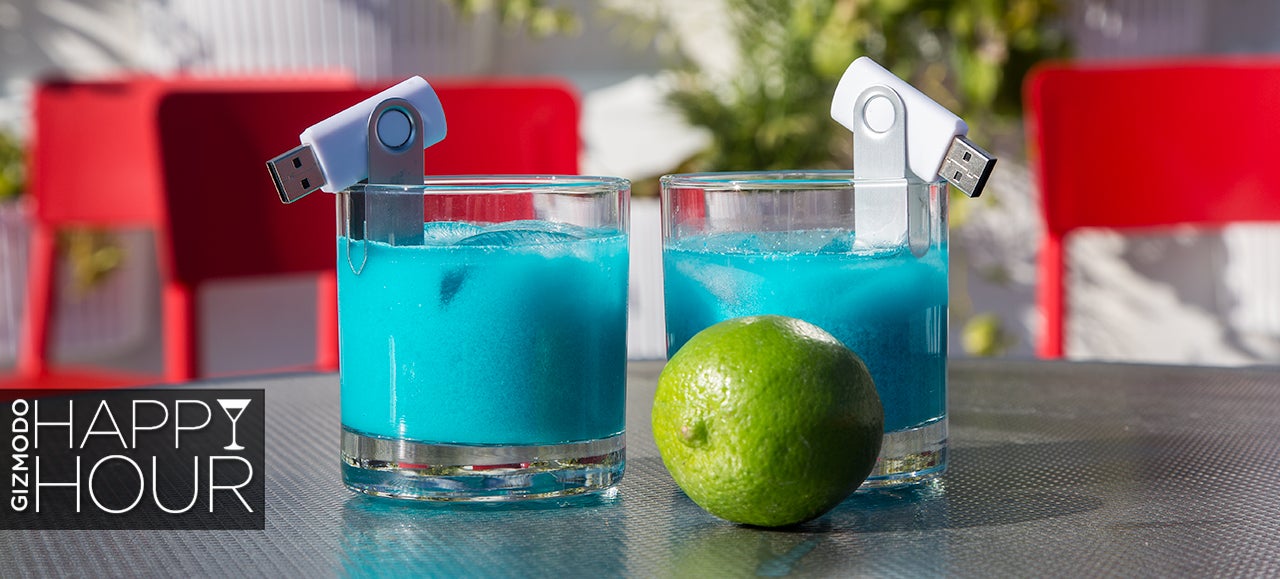 The surreal strength of IBM's famous supercomputer, Watson, is now available to the public (for a fee). And to mark the occasion, the company threw a little party last week and served a very blue cocktail. Naturally, I whipped up my own slight variation when I got back to the office. I call it the Big Blue Hurricane.
---
Scientists from IBM Research have discovered "a new class of polymer materials" — plastic composites, regularly used in smartphones and laptops and cars and planes — that could potentially transform almost every electronic device you use every day. The new plastics are entirely recyclable, can self-heal, and are incredibly strong and light.
---
Watson was always going to be more than just a successful game show contestant. Now, the computer is about to take on anything and everything, as it opens itself up to the public on the cloud.
---
For the past five years, the mad scientists at CERN have been connecting their computers to colleagues' around the world to pool their processing power. This so-called Worldwide Grid turns a regular old desktop into a supercomputer by just plugging in. Now it will do the same with smartphones and tablets.
---
You've undoubtedly heard over and over again about what an absurdly complex entity the human brain is. But a new breakthrough by Japanese and German scientists might finally drive the point home. Taking advantage of the almost 83,000 processors of one of the world's most powerful supercomputers, the team was able to mimic just one per cent of one second's worth of human brain activity — and even that took 40 minutes.
---