Loading page
Your finger works just fine as your body's built-in stylus, but sometimes — like when checking Twitter while eating wings — you'd rather not touch your screen with your filthy digits. It's those times when carrying a stylus is perfectly justified, and with the clever rubber StretchWrite, you can just use your favourite pen to poke away at your device's touchscreen.
---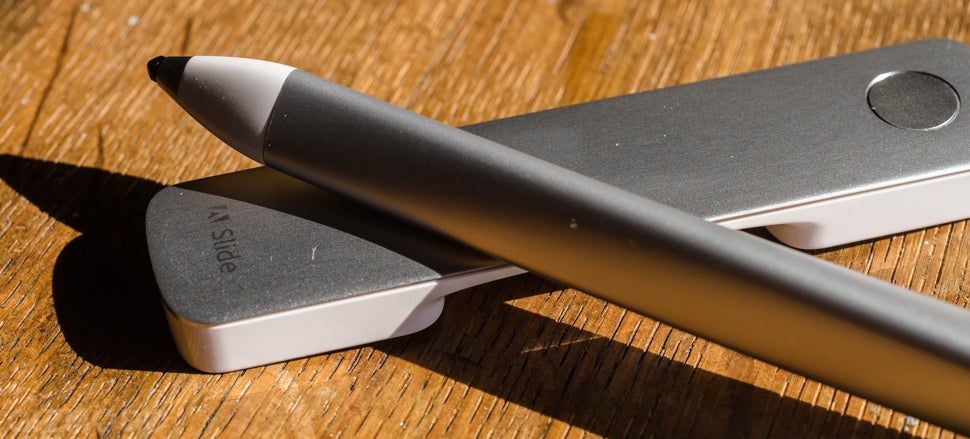 Last year, Adobe took its first foray into the hardware world with two cutely named digital drawing devices, projects Mighty and Napoleon. The software giant is now ready to launch the fully formed duo under new monikers. Meet Ink and Slide. They're (mostly) pretty great.
---
Have you used Paper by 53 Design? It's that iPad drawing app that is so decked out in pretty, design-y, feel-good-ness that it makes all who use it feel like Matisse. Well, now its creators have put out an equally gorgeous stylus.
---
Earlier this week we learned that Adobe is abandoning Creative Suite for the cloud. But at the tail end of its announcement, the company also revealed a surprising little hardware project that shows how it plans to augment Creative Cloud: a pressure-sensitive iPad stylus called Project Mighty and its ruler cousin, Napoleon.
---
Despite the myriad uses an iPad can serve up, one area where it falls short is artistic creation. Sure, there are heaps of sketching and painting apps, but they are hampered by one shortcoming of the iPad's display: lack of pressure sensitivity. The Pogo Connect Stylus tries to mend this gap and open the doors to a more complete artistic experience on the iPad.
---
If you're a fan of long fingernails, you've probably already developed special techniques for using touchscreen devices. But Sri Vellanki, the creator of a fingertip stylus called Tech Tips, feels women shouldn't be limited to what technology they can use because of their fashion choices. So she's developed a touchscreen-friendly fingernail that works like a high-precision stylus.
---
Children are drawn to the iPad like flies to honey, but children are also notoriously bad at taking care of their toys. And if the thought of a young'n bashing away at your tablet's display with a pen leaves you anxious, Griffin's got you covered with a glowing stylus that lets them draw in mid-air.
---
Loading page