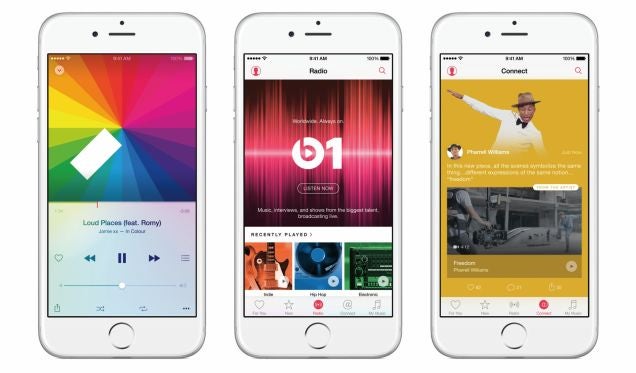 Your friends that use iOS and OS X have been babbling about Apple Music and Beats 1, but you use an Android phone and are feeling left out. Well, now there's a "very unofficial" way to listen along.
---
---
Well, we saw this coming: The explosive, cord-cutting popularity of Netflix will finally torch the laurels of traditional broadcast television networks. Analysts predict that if Netflix were measured as a 24-hour station by Nielsen, it would have more viewers than ABC, CBS, NBC and Fox within the year.
---
Today at WWDC, Apple announced a slew of new features and products. Energy was high, Drake was in the building, but we noticed that a lot of the big reveals looked a lot like the features and products of rivals…especially Google. I guess imitation is the sincerest form of trying to kill the competition.
---
Sony, Microsoft and Nintendo will try their hardest to sell you on PlayStation, Xbox and Wii. But maybe you'll have already spent your money on an alternative game console: a Steam Machine. Today, you can pre-order the fabled Steam Controller, the Steam Link streamer, and one of two different Linux-based gaming PCs.
---