Loading page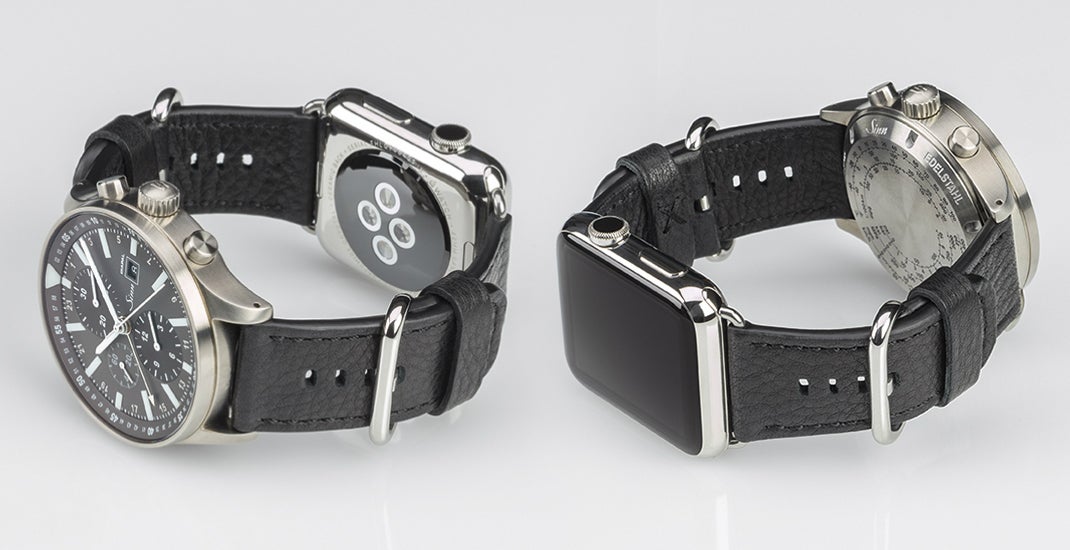 Like a horological version of a mullet, watchmaker Sinn has created something it calls the Dual Strap System allowing someone to wear both a traditional watch, and the Apple Watch, at the same time. It's business up front with the analogue timepiece, and a party in the back with all of the added smartwatch functionality.
---
Flickr user RGB900's Lego DSLR is far from the first bricked camera we've brought you. But damned if it isn't one of the most detailed.
---
Dropping your expensive camera is terrible. Looking like a giant tool while you're snapping photos is also awful. Photojojo's "Handy Dandy Hand Strap" will take care of both, snuggly securing your cam to your hand, all while looking ruggedly beautiful.
---
The original Lumaloop was an excellent, simple camera sling. The new Loop and LoopIt (for point-and-shoots) use a new sling connector – from the company who invented the one used on US Marine Corps rifles – to instantly attach and disconnect cameras.
---
You went potty all by yourself! Feel the same sense of achievement you did as a child with the Ecohime mobile phone strap while simultaneously concealing any unpleasant noises.
---
Loading page