Video: We have seen lots of impressive images and time-lapse video of the snow wall that buried entire cities in upstate New York but this is the first drone video filmed behind it, taken in West Seneca by Jim Grimaldi. A new lake effect, powered by arctic winds from the north pole and Siberia, is now hitting the area again.
---
Briefly: Remember that crazy storm that hit Sydney a few weeks back? It looked like a giant alien ship was to emerge from the cloud and lay waste to all we held dear. Someone was smart enough to pull out a 4K camera and start recording what turned out to be a gorgeous-looking time-lapse.
---
---
According to the Met Office — UK's national meteorological service — a hurricane-force superstorm similar to the catastrophic Great Storm of 1987 is about to obliterate Britain. Just look at this incredible wave towering above an entire town on the coast of Cornwall, England. It's just the beginning.
---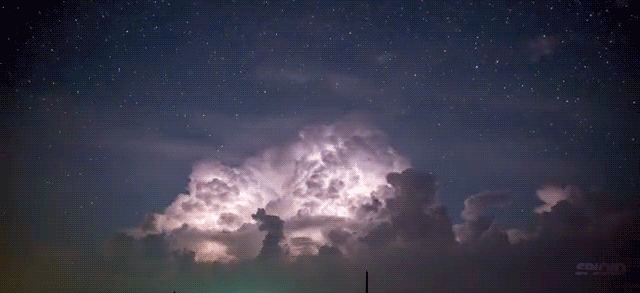 ---
Hercules, Ion, evil polar vortexes and Disney movie marketing — the winter has come and United States is freezing. Scientists expect temperatures not recorded in two decades, as low as -34C. Here you can see it happening from space using NASA's Aqua and Terra satellites.
---
---
Sydney's Saturday saw the city sit through a surprise summer storm that saturated the spirits of city-siders. Sydney surfers instead saw the storm and sought out a super spot for some summer surfing in the middle of Sydney Harbour. Thankfully, someone put it on YouTube for us to all enjoy.
---