Loading page
Video: A huge storm drenched Phoenix and flooded the streets earlier this week. That's already bizarre, but the weirdest thing to come out of that storm that happens once a century in the desert is this floating manhole cover. The 68kg metal plate looks like it's kind of dancing? Or at least, it's bouncing around the street in an attempt to levitate.
---
Video: Check out this a microburst near Phoenix, AZ, sas hot from Phoenix Sky Harbour international airport. According to Bryan Snider, the photographer who captured this terrorstorm sweeping across the rapidly-darkening Arizona sky, there was flash flooding in the area. Oh yeah, and lightning, high winds, and hail.
---
Video: Even as a little kid who wanted lightning to strike me so I could get superpowers, I've always loved seeing the electric bolts get speared down from the clouds. Seeing lightning was always cool, it was the lagging and crackling thunder that was the scary part of any storm. That's why this video of slow motion lightning is great, no thunder, just bolts of lightning tagging the ground.
---
Video: We have seen lots of impressive images and time-lapse video of the snow wall that buried entire cities in upstate New York but this is the first drone video filmed behind it, taken in West Seneca by Jim Grimaldi. A new lake effect, powered by arctic winds from the north pole and Siberia, is now hitting the area again.
---
Briefly: Remember that crazy storm that hit Sydney a few weeks back? It looked like a giant alien ship was to emerge from the cloud and lay waste to all we held dear. Someone was smart enough to pull out a 4K camera and start recording what turned out to be a gorgeous-looking time-lapse.
---
---
According to the Met Office — UK's national meteorological service — a hurricane-force superstorm similar to the catastrophic Great Storm of 1987 is about to obliterate Britain. Just look at this incredible wave towering above an entire town on the coast of Cornwall, England. It's just the beginning.
---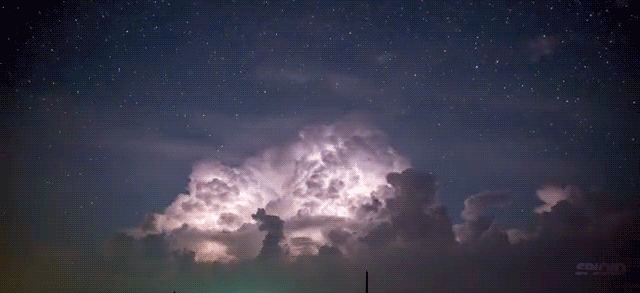 ---
Loading page