When Samsung opened its flagship experience store in Sydney last August, local executives said they wouldn't expand to other capitals until they "found the right site". Apparently the right site is in Maribyrnong in Melbourne's north-west, home of the Highpoint City shopping centre.
---
Apple has been involved in lawsuits all over the world in the last two years. From a billion-dollar windfall in the US to bitter defeat here in Australia, the Apple legal team has had nothing short of a rollercoaster time of it. Now Apple is in legal hot water in New Zealand, not against another tech giant, but against a disgruntled customer over a $NZ35 purchase.
---
"It's the first 100 per cent, Samsung-owned store in Australia," said Tyler McGhee (Samsung'saf local head of telco), beaming. He's pretty proud of it. He goes on to explain that 4000 people will pass by the prime real estate space every single day, and that it couldn't be in a better spot if it tried. "Will you replicate these sort of stores around Australia?" I ask Tyler. Not immediately, he replied. What's the story, Samsung?
---
---
We've reported that the Samsung is close to announcing its first dedicated store on George Street, Sydney for sometime now, so is this what the store will look like when it opens here?
---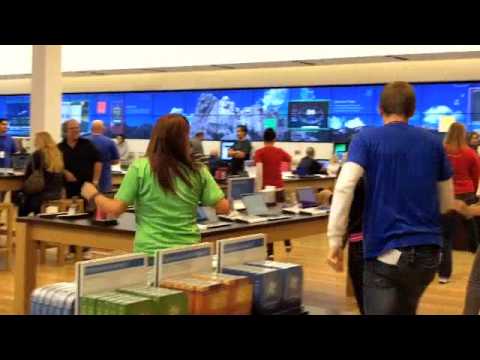 ---
---
Single branded concept stores seem to be all the rage these days, whether you're buying coffee pods or personal computers. Samsung can certainly do a snazzy looking store given its product portfolio, but its Australian store is looking a bit less than stellar. There may be a reason for that — it doesn't appear to be an official Samsung store at all. Updated: Samsung has confirmed that it's not an officially licensed store.
---