Spaceship Apple is freaking huge: A 260,000sqm orb on a 176-acre parcel serving 12,000 employees in oh-so-suburban Cupertino. While talking to Architectural Record, architect Norman Foster defended the headquarter's massive size and weird shape, and revealed some intriguing new details.
---
This past September, one of the most sought after "lost" time capsules of the 20th century was finally found. After years of various people searching for the thing, the so-called Steve Jobs capsule was finally unearthed in Aspen by a team of excavators from the National Geographic Channel show Diggers. And now we have video of the discovery.
---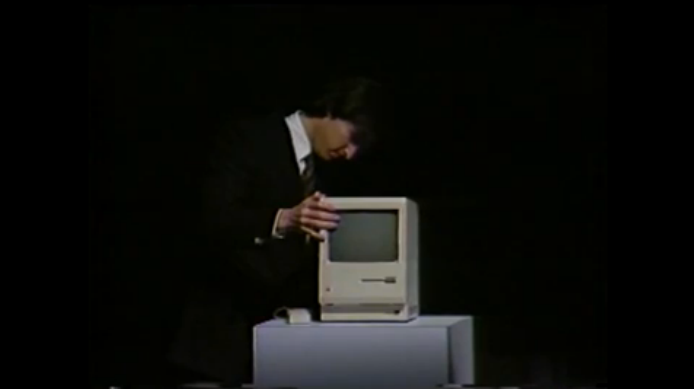 Thirty years ago, the landscape of personal computing was vastly different. It hardly even existed, compared to what it is today. Footage of the Mac's initial unveil is out there, but this second, more polished run — a presentation for the Boston Computer Society — hasn't been available since the event itself back on January 30, 1984.
---
---
Remember 1995? Yeah, me neither. But to refresh our memories, we've got an "In and Out" list from the December 20, 1995 edition of USA Today. This strange artifact (found in the University of California-San Francisco tobacco document archives) gives a peek at how mainstream America was thinking about shifting trends in media, technology and, I guess, Mexican food in the mid-1990s.
---