Loading page
Video: It's no secret that the Rio Olympic games, kicking off this August, are in serious trouble. There's crime. There's disease. There's Jaguar slaughter, and lots of other problems. Stephen Colbert recently summed up all the reasons that the Olympics will likely be a disaster in just five minutes.
---
Video: If it didn't mean we'd miss amazing films like Being John Malkovich, Adaptation and Her, Spike Jonze could have a great career in late night. Earlier this week, the director helmed directed a surreal new opening to The Late Show With Stephen Colbert, which you should watch here.
---
Colbert has always been a great proponent of space exploration and sciences, and it's fantastic to see him geek out talking to Scott Kelly in orbit on The Late Show.
---
Video: What if Candy Crush was turned into a movie? One that starred Liam Neeson, too? Well, The Late Show with Stephen Colbert imagined just that. Be afraid. Be very afraid.
---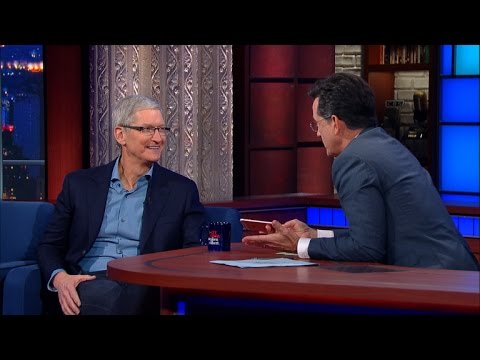 Tim Cook appeared on Stephen Colbert's new Late Show last night, and Colbert roasted Apple's CEO with his usual charm.
---
Elon Musk has engineered a next-generation rocket and built an electric car empire. But on the Late Show last night Musk seemed very human, nervously chuckling as Stephen Colbert lobbed questions at him.
---
Loading page