---
---
---
Amidst all the lights and perceived glamour, Las Vegas is less pleasant than it lets on. It often smells weird, there are douchebags at every turn (usually the source of the smell) and the noises emanating from various machines are cheesy and oft unbearable. I've been on my feet all day for press conferences and I'm happy to be off them sitting here at this Valve event. I take the light Steam Controller into my hands, and begin to spin the wheels. And time stops. I just felt the Earth move, and Vegas is the awesome epicentre. Everything is suddenly right with the world, despite my surrounds, thanks to this little gadget.
---
Details have been dribbling out bout the Valve's new push into living room gaming. First we got the announcement, then the specs, and now the first prototype boxes are showing up in the wild.
---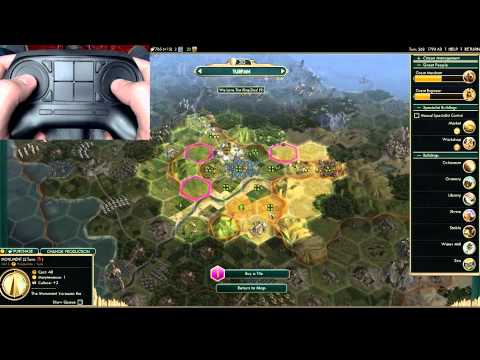 When we first saw Valve's thumbstick-free controller specially made for use with Steam, we had some questions about how it would really work in action. Now, we at least know what it looks like.
---
Earlier this month, Valve released specs of its prototype Steam Box units and holy hell they were impressive. The eagle-eyed would have noticed that it was a purely Intel party — turns out it won't be that way for long.
---
---
Valve has been announcing up a storm this week, first with its own operating system, and then with its own hardware. Now we've got the third and final piece of the puzzle: a controller. And man is it crazy.
---
Valve made a big splash on Monday when it announced SteamOS, its own gaming-flavoured Linux operating system, but SteamOS was just one announcement in a trio. The second one's here and, yes, it's a Steam Box.
---