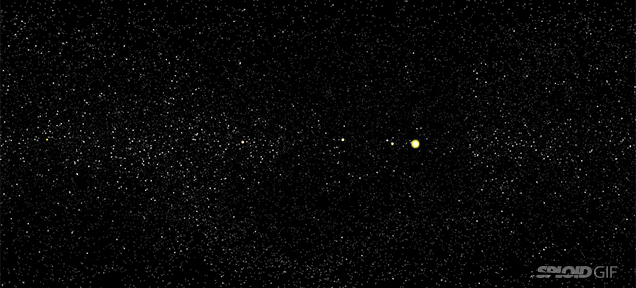 Here's a really cool visualisation from astronomer Scott Manley that shows what our sky might look like if we could actually see all the asteroids. Asteroids aren't visible to the naked eye because they're too small to register, but Manley was able to reveal the known asteroids and speed them up to exaggerate how they would look in real life.
---
Video: If you ever wondered what a giant squid giving birth looks like (why would you think about that?), just look up at the night sky one day. Because watching a female squid lay eggs looks stunningly celestial. Watch as she lays thousands of eggs in the ocean that seem to glow underwater like she's giving birth to stars.
---
The European Space Agency brings us this new image based on data from the Planck satellite. My first reaction? It looks just like Van Gogh's best-known masterpiece, The Starry Night. And you know what? Even Google agrees with me.
---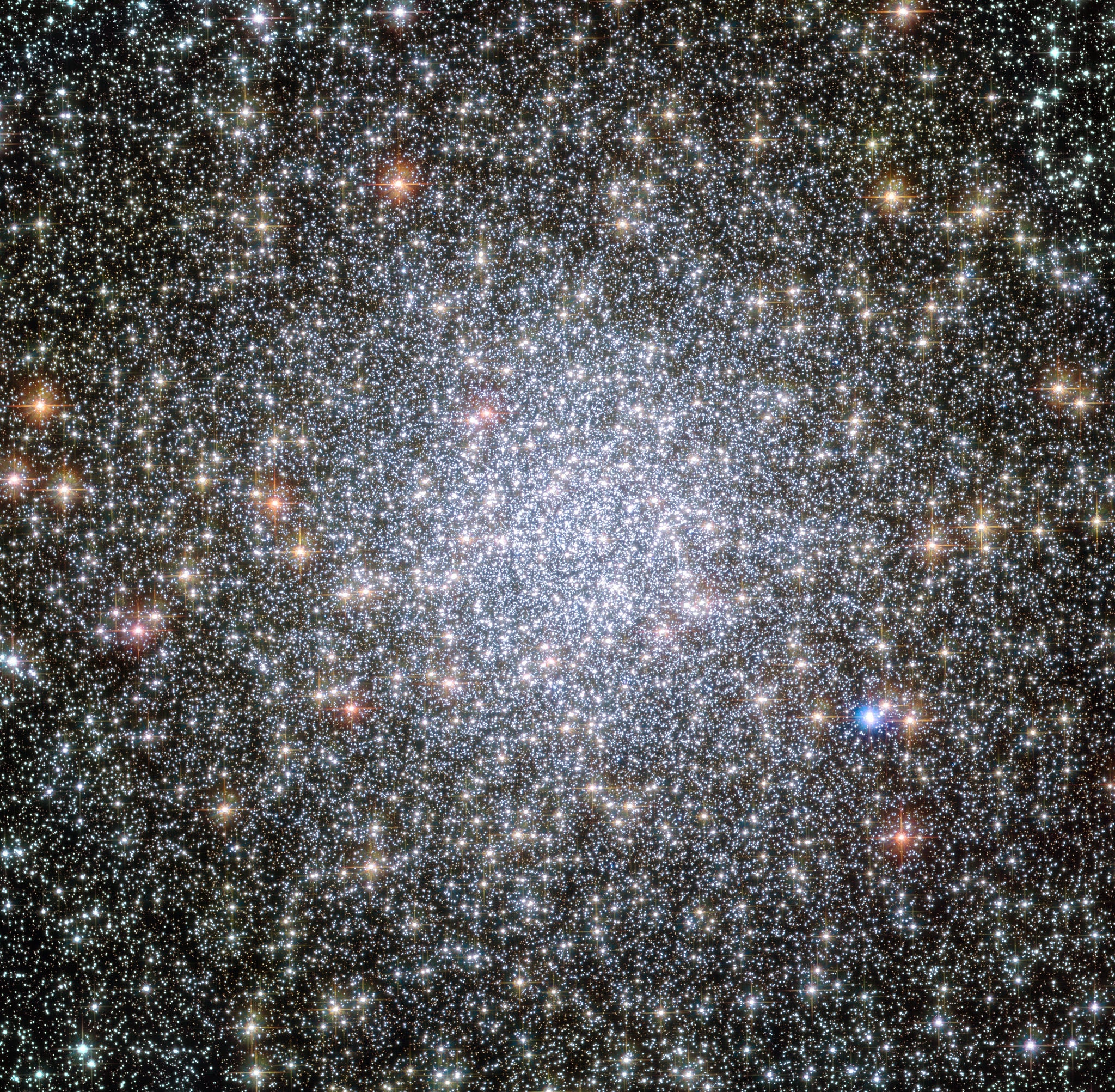 Like a celestial Rorschach test, I can see so many things when I stare at this wonderful photo captured by the Hubble Space Telescope. It's like static on a TV. Or like a crowded future city lit by buildings stacked on buildings. But what it really is is even cooler: it's the first time pictures have been taken of white dwarf stars migrating from the centre of a star cluster to the outskirts.
---
---
It's easy to remember how big the universe is when you can just stare up at the night sky and find an uncountable number of stars and see every colour of the cosmos staring right back at you. But it's not like that anymore. Now we're surrounded by city lights of our own creation and hiding the rest of the universe with light pollution. It sucks.
--- Michael König's Sun is a spectacular timelapse compilation of our star from the Solar Dynamics Observatory from 2011 to 2015. It includes fantastic clips of solar activity, coronal rain, plasma eruptions, planet flybys, eclipses and more in jaw dropping clarity that you feel like it's alive, in an omnipotent God-like burning orb sort of way.
---
Here's a really neat photo that shows a US Marines CH-53E helicopter during a training exercise at night that makes it look like the blades of the military chopper have been replaced with star-powered flight. It's like a helicopter of the cosmos that has the ability to create portals into another universe.
---