If you don't have the energy needed to watch the new Star Wars: The Force Awakens teaser trailer again and again, we've gone to the trouble of condensing the sneak peek down to eight easily ingestible animated GIFs that are perfect for over-analysing and sharing.
---
It can't be easy being the lesser partner in the most famous robot duo in movie history, so kudos to Sideshow Collectibles for giving its new sixth-scale C-3PO figure as much TLC as it did for its recent R2-D2. Because a droid that specialises in protocol and languages sounds like it would make for a pretty boring action figure, but this is 12-inches of collectible art as far as any Star Wars collector is concerned.
---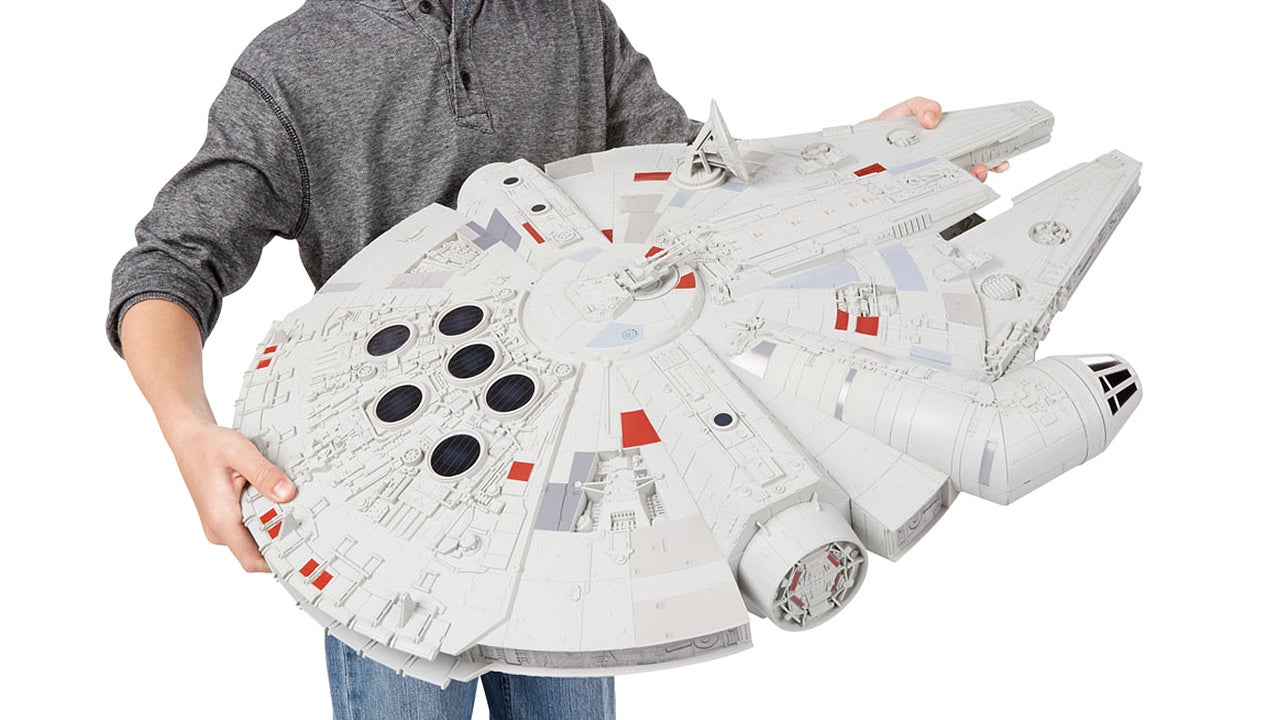 First revealed earlier this year, Hasbro's latest version of the most iconic spaceship in the Star Wars universe is finally available to add to your collection. The 76cm long Millennium Falcon toy (if you can even call it that at this scale) is packed with details and believe it or not is powered solely by imagination — no batteries required.
---
It's been said it's not wise to upset a Wookiee, but turning one of them into a rug, how could that possibly go wrong? You won't find a more luxurious pelt in the galaxy, and unlike that gleaming white Wampa fur, you can spill all the Juri juice you want on this Chewbacca rug and no one will be the wiser.
---
Most people are happy to clean a basement by just tossing or recycling the mountain of cardboard boxes that always seem to accumulate down there. Thomas Richner took the road less travelled, though, and stretched his Saturday afternoon chore into a multi-week project building a 1.5m long model of the Millennium Falcon using nothing but cardboard and glue.
---