Continuing the recent decorating trend of glowing stuff smashing through walls we now have three of the most popular Star Wars characters joining the fray. Designed more for kids or gaming rooms these 3D heads are completely self-contained so there's no unsightly power cords to be hidden, and thanks to LEDs inside they always remain cool to the touch.
---
If you're easily nauseated by super-saturated displays of adorableness, you'll want to look away as soon as possible. Because Hallmark has created a series of plush Star Wars toys that push the limits of cute to the outer rim — and well beyond. Remember how intimidating Chewbacca was when you were a kid? Now he's cuter than a puppy and kitten combined.
---
Watch this. Now. TIE Fighter is a short animation by Paul Johnson that shows a bit of Star Wars from the perspective of the Empire. It's done in the style of anime from the '80s and shows an aerial fight scene between TIE fighters and X-wings. It's so awesome that Disney should make this an entire movie.
---
During GTC 2015, Nvidia gave an inside look at LucasFilm using its monster Quadro M6000 pro-graphics cards to render Star Wars: The Force Awakens footage. The content they showed us happened to feature a certain robotic duo that fans might be familiar with…
---
---
The Sucklord — real name Morgan Phillips — is a pop artist well known for his subversive creations of mashed-together toys. Imagine if Sid from Toy Story grew up to become an amazing artist, and you have an idea of what to expect.
---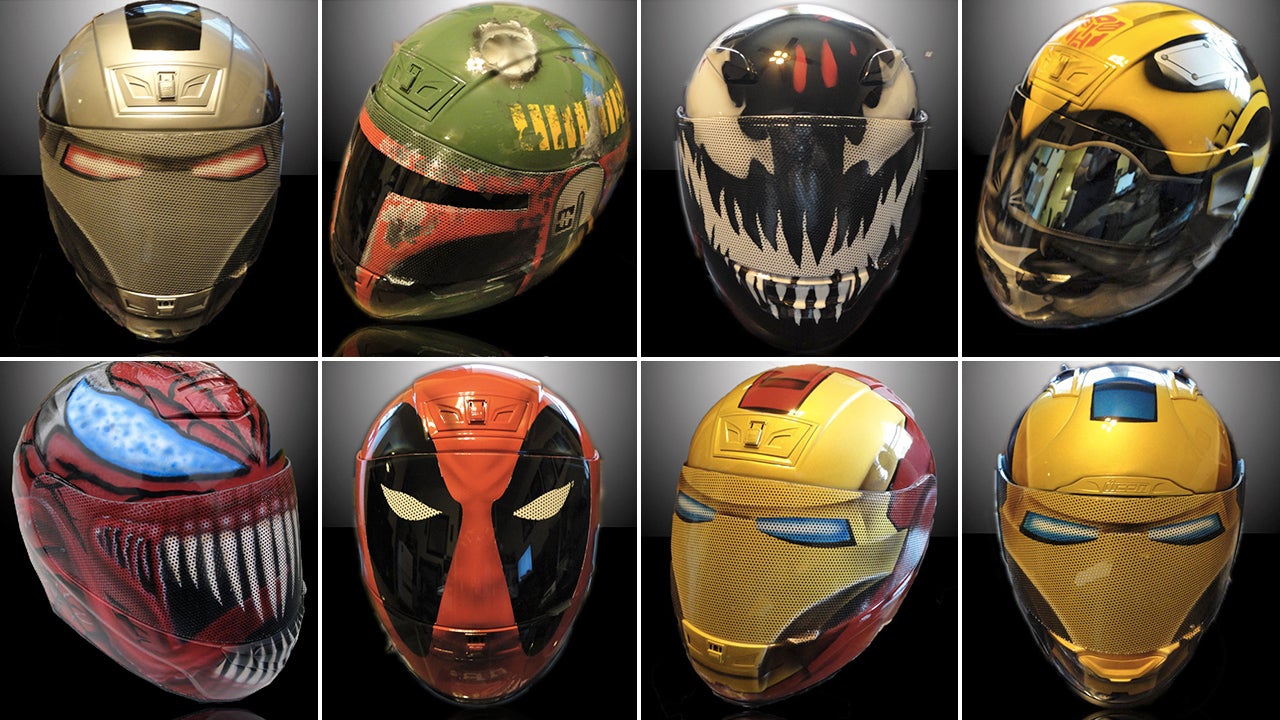 They're not quite as detailed as that magnificent Halo Master Chief motorcycle helmet from last week, but these equally beautiful hand-painted helmets from Air Graffix also won't require you to mortgage your home to afford one. They range in price from $US500 to $US800 depending on the amount of detail required to recreate a design, but you can also save a few bucks on the process by supplying your own helmet.
---