When I think back on watching Star Wars as a kid, I remember it as a pretty tame. After all, those stormtroopers had terrible aim. Turns out that maybe I'm misremembering. That original trilogy was kind of a bloodbath, and this supercut from Digg turns it into a tidy little three-minute snuff film.
---
As the next wave of leaks from the next Star Wars are oh-so-slow to trickle in, hopefully this will tide you over: A colossal collection of 140 photographs featuring Industrial Light & Magic's model-building process from 1977 to 1983. It's simply incredible.
---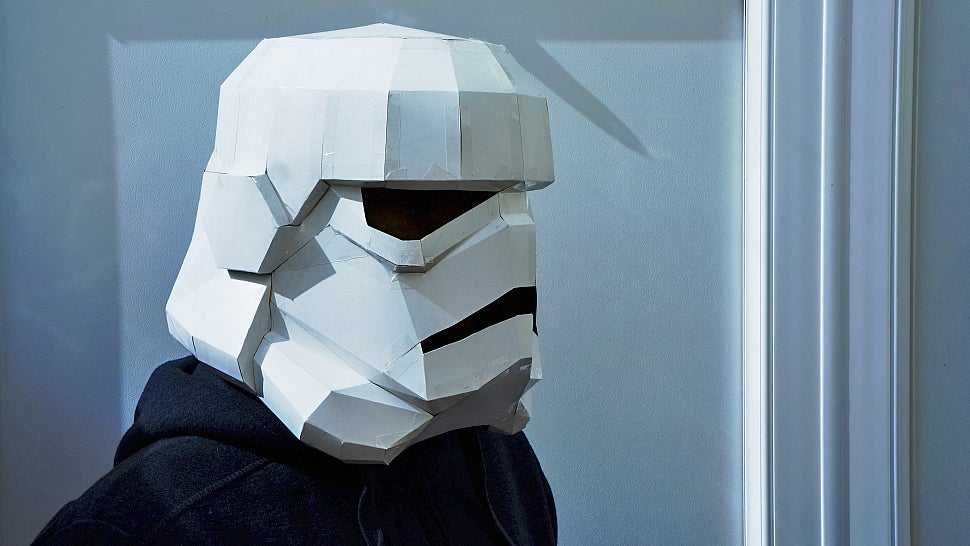 If you haven't outgrown your love of Halloween, but don't have as much time as you'd like to dedicate to designing an awesome costume, Steve Wintercroft has got your back. On his site you'll find a bunch of patterns for easy but detailed Halloween masks, including this stormtrooper getup that surprisingly detailed for being made from an empty cereal box.
---
The franchise needs no introduction now, but a long time ago in this very galaxy, even Star Wars had to entice an audience into the theatre. A new book called Star Wars Art: Posters collects some of the most iconic — and stylistically diverse — broadsides from A New Hope through Revenge of the Sith, plus a bit of Clone Wars and limited edition extra action.
---
The Phantom Menace has approximately one good scene: the bit where people race through canyons at high speed while people shoot at them. Although reality might not quite be up to jet engines and high-powered rifles quite yet, a group of quadrotor hobbyists have managed to replicate the first-person thrill of racing a dense obstacle course at high speed.
---
Star Wars fans are a wildly devoted bunch, and 480 of them just had their goddamn dreams come true. The Empire Strikes Back: Uncut is a shot-for-shot remake of Episode V, composed entirely of 15-second clips filmed and submitted by (very) creative enthusiasts.
---
Luke wasn't always a Skywalker; the original title of A New Hope was The Adventures of Luke Starkiller as taken from the 'Journal of the Whills'. A signed early edition of that script is part of a super cool selection of Star Wars memorabilia up for auction, including storyboard sketches and concept art.
---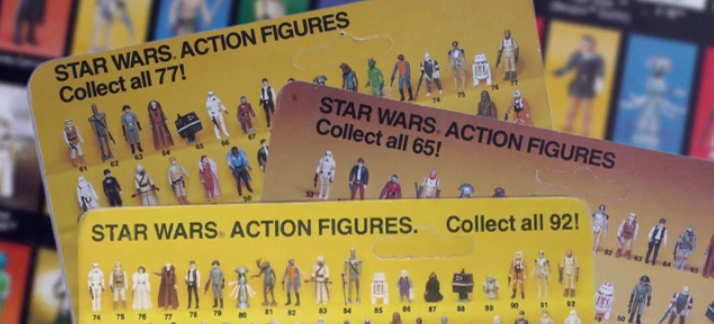 To hordes of fans who grew up with the original Star Wars trilogy, owning the action figures was a fantastically hands-on way to connect with the big screen blockbusters. Plastic Galaxy is a new documentary that tells how those collectibles came to be — and ultimately changed the toy industry forever.
---
Video: I feel like you don't even have to watch Star Wars to know what Star Wars is about. Just by living on Earth you'd be able to accumulate enough knowledge about it: Darth Vader is Luke's Dad, Han Solo shot first, the prequels sucked and so on. But if you still don't know, here's TL;DW's quick 3 minute summary.
---