The Sucklord — real name Morgan Phillips — is a pop artist well known for his subversive creations of mashed-together toys. Imagine if Sid from Toy Story grew up to become an amazing artist, and you have an idea of what to expect.
---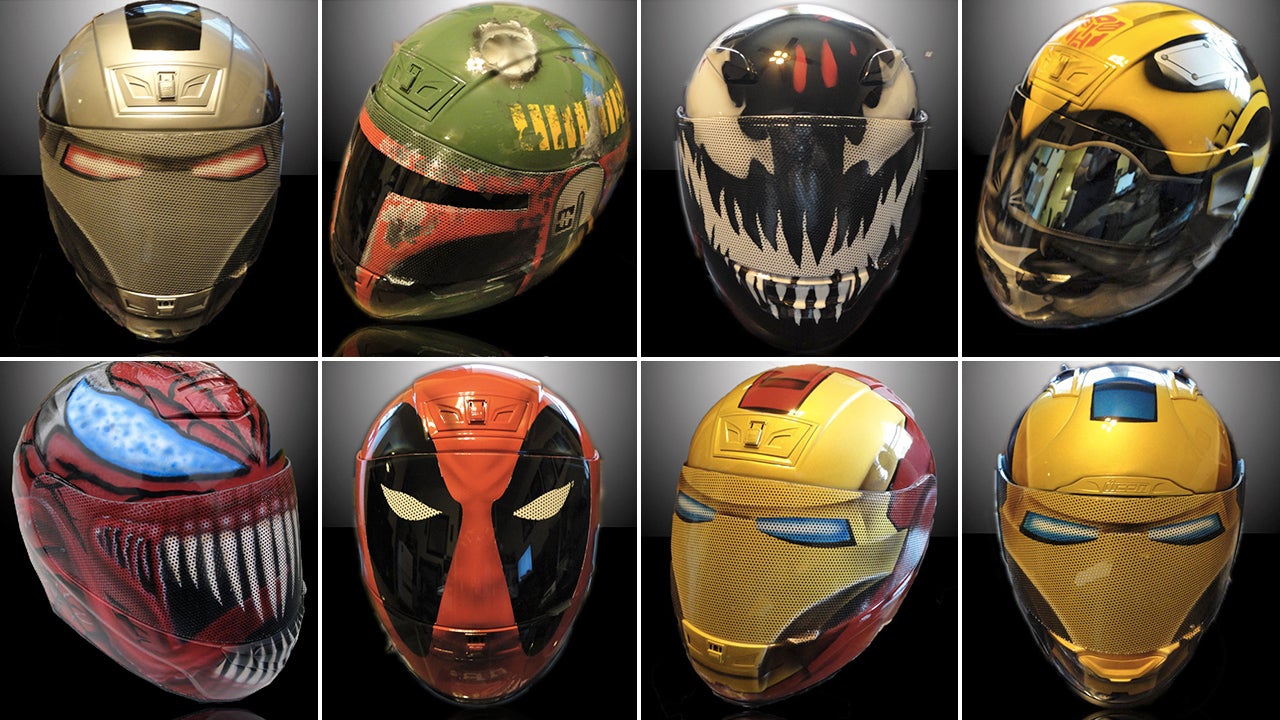 They're not quite as detailed as that magnificent Halo Master Chief motorcycle helmet from last week, but these equally beautiful hand-painted helmets from Air Graffix also won't require you to mortgage your home to afford one. They range in price from $US500 to $US800 depending on the amount of detail required to recreate a design, but you can also save a few bucks on the process by supplying your own helmet.
---
The new Star Wars movie is still months and months away, and Disney did a fantastic job of keeping tie-in toys and other merchandise hidden away at Toy Fair this past weekend. There was the occasional glimpse of what will be hitting toy stores later this year though, and Spin Master has just posted a short teaser showing brief shots of its upcoming Legendary Yoda interactive robotic toy in action.
---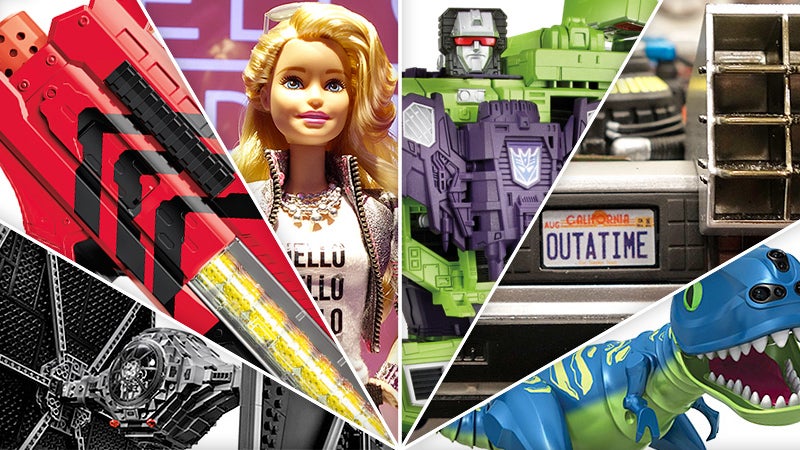 Once a year, toy companies from all over the world converge on New York to reveal what everyone will be fighting to buy their kids — or themselves — when the holidays roll around again. And once again we grabbed our cameras, put ourselves in the mind of a child (that was the easy part), and set out to find the most exciting new toys that will be hitting store shelves this year.
---
If you're still drooling over the C5 Corvette that Hot Wheels turned into the ultimate ride for Darth Vader, the company will finally let anyone take it for a spin. But not the original, that's probably driven around by Hot Wheels' CEO. The rest of us will have to settle for this remote control version that's about a foot-and-a-half long — so at least you won't need a garage to store it.
---
They don't pick up quite as much speed racing down a snow-covered hill as a properly waxed wooden toboggan does, but when it comes to avoiding that tree you're about to hit, nothing manoeuvres quite like a steerable snow racer. And when it comes to intimidating other riders on the hill, nothing will be quite as effective as this Vader-face SnowMoto Zip sled.
---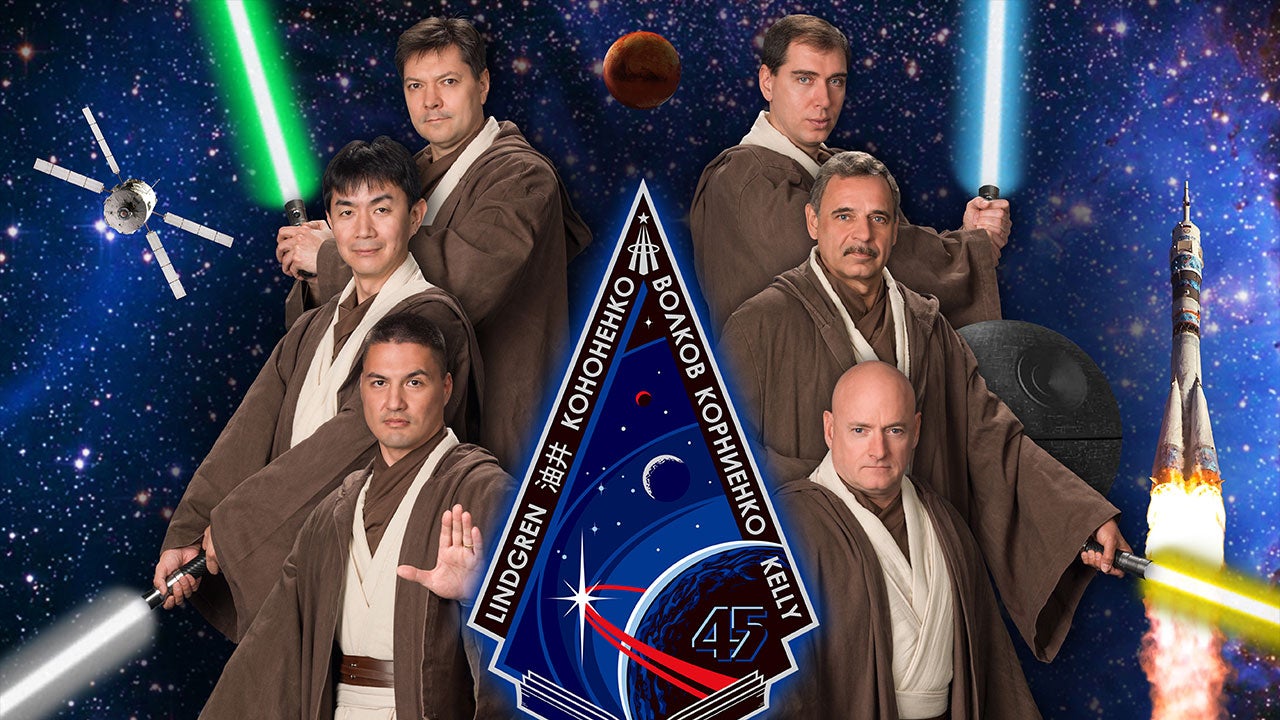 ---
The internet is still trying to figure out what the deal is with that crazy three-bladed lightsaber revealed in the first teaser forStar Wars: The Force Awakens. But with Hasbro's upcoming Star Wars Bladebuilders kits, you can outdo both George Lucas and J. J. Abrams with a Jedi or Sith weapon that defies all logic and the laws of the universe.
---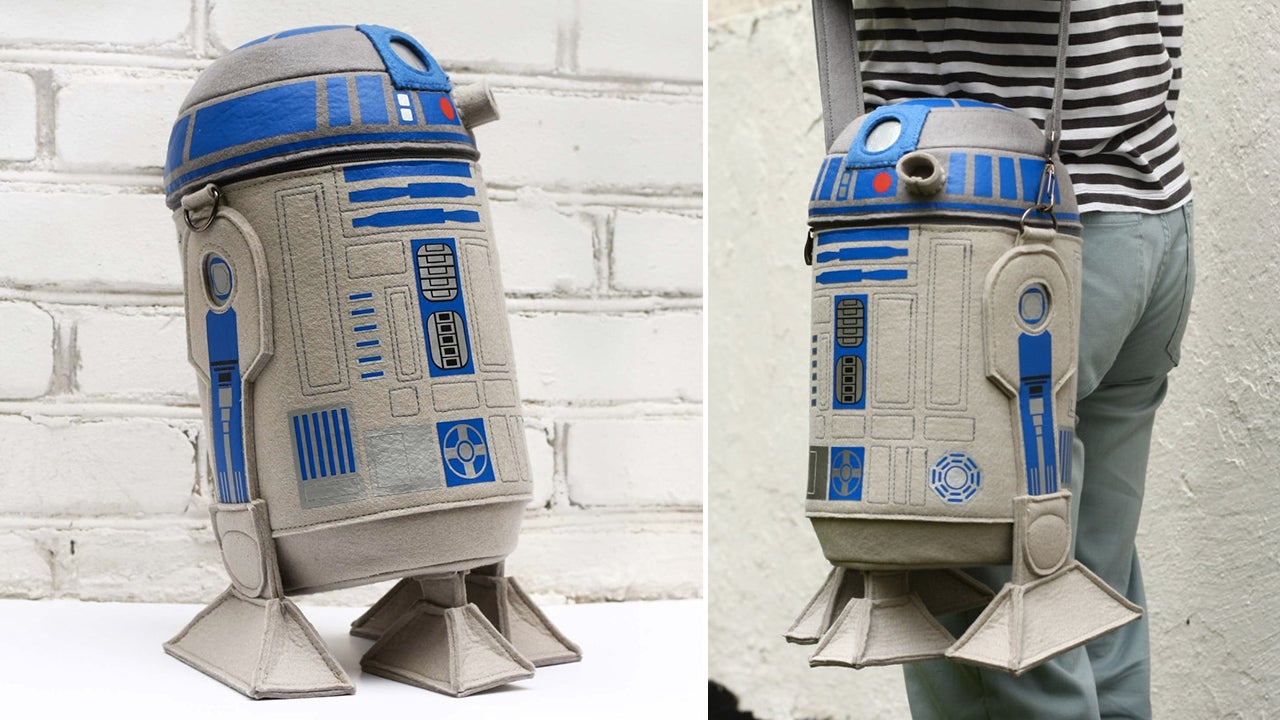 Say goodbye to your current backpack, purse, or messenger bag because once you lay eyes on this amazing R2-D2 carry-all nothing else will ever satisfy your carrying needs again. Hand-made by the talented folks behind Krukrustudio, this Artoo is entirely made of felt and can be purchased on Etsy for $243.
---