Traditional aesthetics call for a monochrome shower curtain in your bathroom that elegantly matches the rest of the room's colour motif. But, as we all know, Star Trek fans are never much for norms, and there's no doubt ThinkGeek is going to sell a shuttle bay's worth of these clever transporter room shower curtain and bath mats.
---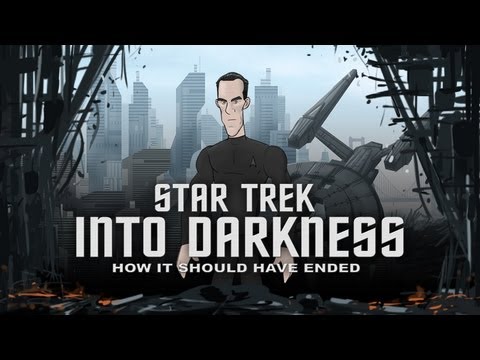 OK, I have a confession. I didn't watch Star Trek Into Darkness. Not because I don't like lens flares or Trekkies or plot holes but because I'm generally just a terrible person at catching movies while they're in theatres. It's ok though.
---
The idea of an empty city is sort of simultaneously awesome and creepy because it would be cool to have a space built for thousands of people all to yourself, but you'd have to wonder where everybody went. Photographer Bruce Wayne Berry Jr. wanted to investigate the feelings evoked by an empty city while using effects to show what Philadelphia looks like through infrared filters.
---
After the opening teaser scene in this year's Star Trek: Into Darkness, the film bursts into a batshit outer space title credit sequence, which sets the blood-boiling tone for the rest of the adventure. Here's a behind-the-scenes look at how those rad 3D graphics were made.
---
---
Teleportation is perhaps the dreamiest sci-fi invention ever imagined so it's no surprise that when a Star Trek-style Transporter pops up in a middle of a mall and promises real life teleportation, a crowd forms to ooh and ahh and secretly hope that it's real (no matter how unreal it is). Illusionist Scott Penrose created this teleportation prank that had people believing in all things Trekkie.
---
Simon Pegg is an evil, evil genius, and Benedict Cumberbatch should watch what he signs.
---
With replicators in every room, the crew of the U.S.S. Enterprise technically didn't need to cook anything while away on their missions. But such technology is well beyond our grasp at the moment, and the daily task of prepping meals is thankfully made slightly less mundane when you've got the Enterprise in hand to flip flapjacks.
---