Isn't it about time that everyone's favourite Klingon got his own Oscar-winning film?
---
---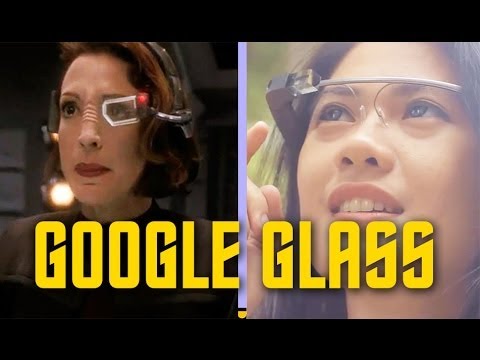 Most hardcore science fiction fans will brush Star Trek off as being just another 'space opera', but all of that drama takes place alongside some wonderful technology.
---
Voyager certainly wasn't the strongest of the Star Trek spin-offs, but it did have its moments. One of those moments however did not involve keeping track of exactly how many apparently non-replaceable photon torpedoes the stranded ship had. The question, then, is just how many of these powerful weapons did Voyager loose on the denizens of the Delta Quadrant?
---
The CSX Northwest Ohio Intermodal Terminal is not a film set from the next Star Trek, but a logistics hub through which nearly 50 million tonnes of freight passes every year. GE's Evolution Series locomotives control the overall flow of the containers, which are then moved, stacked, rotated, tracked and taken out again in a semi-automated nightly ballet as everyone else remains asleep.
---
Star Trek: The Next Generation ended almost 20 years ago, but given the series lasted a healthy seven seasons, it's guaranteed we'll be hearing stories about the sci-fi TV show for some time to come. Though those stories won't always be from the cast and crew, as this, uh, "documentary" by two interlopers proves.
---
For architecture nerds, the best part about Star Trek: Into Darkness is undeniably the phantasmagoric depiction of a 23rd-century San Francisco. Towering skyscrapers lined the horizon and flying vehicles weaved between them. It was all so beautiful — until a starship crashed into Earth and wiped out half the city.
---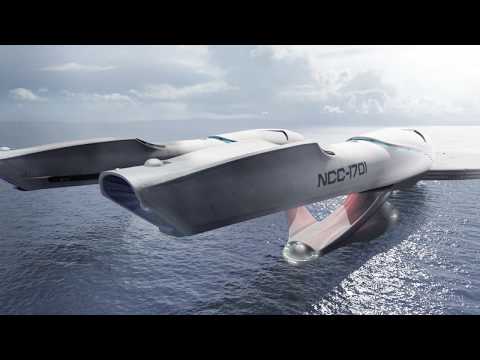 Star Trek II: The Wrath of Khan hit theatres way back in 1982, and the film's tense space battles were realised by Industrial Light and Magic using models and old-school film effect techniques. So it was only fitting that ILM was called upon again to bring J.J. Abrams' take on the clash between James T. Kirk and Khan Noonien Singh to life — but this time using modern computer graphics and digital compositing techniques.
---