Fast, small, cheap — pick two. This is the adage that stands true whenever you're buying lots of technology products, but it's especially true in the competitive world of portable hard drives. Samsung's new portable SSD, the T1, is a hell of a lot faster than even the fastest mechanical hard drive or USB flash drive out there, and it's smaller than any other portable hard drive you can buy. It's not exactly cheap, though.
---
The Australian dollar might be weaker than it was a year ago, but bargains can still be found on the likes of Amazon. If you're in the market for an SSD, Samsung's 500GB 850 EVO is currently on-sale for $US180. Even when you factor in the exchange rate and shipping, it's a great deal compared to local offerings.
---
Sometimes, even if you're only spending a small amount of money, it's worth shelling out that little bit more and getting yourself a superior piece of technology. That edict is very much true when it comes to getting a new solid state drive for your PC, actually. Samsung's 850 Evo SSD is relatively cheap, but doesn't give up any ground when it comes to performance, warranty or bundled features.
---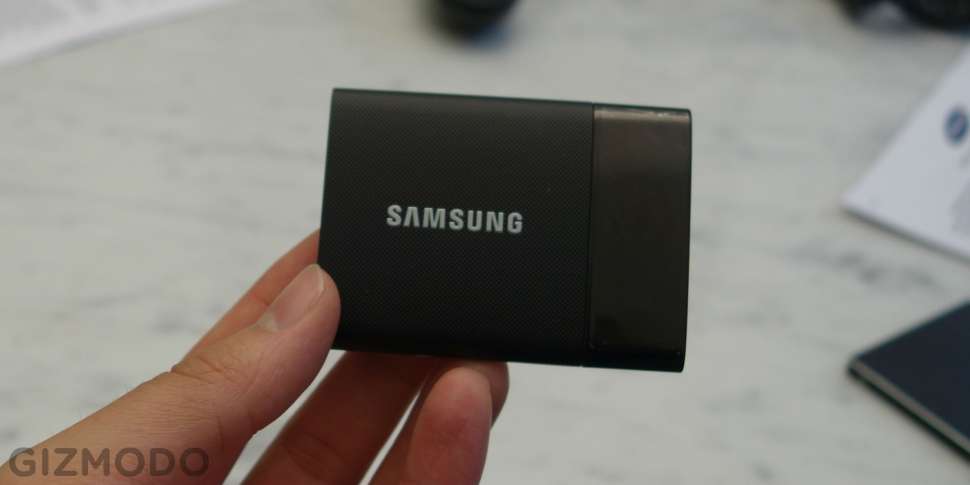 ---
The last time we read anything about SSD longevity, it was courtesy of the Tech Report's ambitious project to punish a variety of SSDs over the course of many months. That was at 500TB of constant writes, where all the drives were still in the race. At two petabytes however… some losers have appeared.
---
Switching your desktop or laptop PC's old and tired mechanical spinning-disk hard drive may seem daunting, but changing to a solid state drive can simultaneously increase your PC's speed by a massive amount and reduce power consumption significantly. Sandisk's Ultra II SSD is, as you get into its larger capacity options, one of the cheapest high-speed solid state drives you can buy, and that makes it a great choice for upgraders.
---
You might wonder why anyone would actually spend money on a USB flash drive when companies hand them out for free at trade shows. The answer is speed — a free flash drive copies files slower than a tired snail. You can always spend hundreds on a fast USB 3.0 flash drive to speed up file copies, but even the most expensive option can't compare to the speeds you'll get from VisionTek's new compact SSD drives.
---
Losing a laptop full of personal files like family photos is upsetting, but losing a laptop full of private corporate info and trade secrets is instead downright terrifying. So when you absolutely can't risk misplaced data falling into the wrong hands, a GSM-equipped SSD drive that can remotely physically self-destruct guarantees the utmost of security and privacy.
---