Loading page
A portable SSD is already a better way to carry gigs of valuable data. The lack of moving parts means there's less chance of the drive dying if it gets jostled, banged or accidentally dropped. But your data's even safer with SanDisk's updated, rugged SSD that's now wrapped in a shock, dust and water-resistant bumper.
---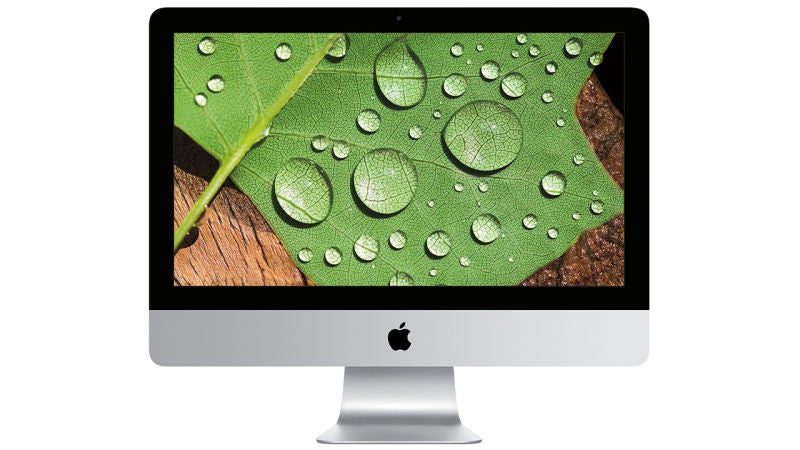 For the last few years, Apple's iMacs have tried to combine the best of both storage worlds in the Fusion Drive, a SSD/hard-drive combo that's meant to blend performance and storage capacity into one. The newly refreshed iMacs are sporting Fusion Drives, but they're much smaller than their predecessors.
---
Samsung's SSDs have always been fast. We were big fans of the 840 Pro, and its mainstream Evo variant — it was the first SSD to crack through the 1TB storage barrier. Then the 850 Pro and Evo came around, and we thought things couldn't get too much better. As it turns out, they couldn't — not unless Samsung tried out a new form factor and high-speed data connector.
---
Gone are the days when you have to sacrifice size for speed with an SSD drive in your laptop. At the Flash Memory Summit in California, Samsung just revealed a new 2.5-inch SSD drive with an incredible 16 terabytes of storage. It's not only the world's largest SSD — it's actually now the world's largest hard drive, period.
---
Solid-state drives outclass hard drives as a storage medium in almost every way: they're faster, less fragile, and can store more data per square inch. But according to some experts, SSDs suck at long-term storage of information, thanks to one particular problem: temperature.
---
Need massive yet fast storage that you can slip in a pocket? Samsung has just launched an external SSD using their new 3D V-NAND, but how much will it set you back here in Australia?
---
If you don't mind waiting hours to fill a massive flash drive with files then by all means go and drop a few hundred bucks on a 256GB drive. But if you value your time, you'll want to seriously consider a compact SSD flash drive instead. They boast sustained transfer speeds topping out at an impressive 433MB/s, and are finally available in larger 480GB capacities.
---
Solid-state drives (SSDs) are already fast, in fact, a little too fast. That doesn't mean we're going to say no to even more performance, even if data transport protocols need to catch up. While flash memory itself continues to improve in durability, speed and density, there's also work ongoing on the software side, with a team of researchers in Japan reportedly boosting existing drive speeds with a simple middleware change.
---
Loading page