---
Jay Z and his famous buddies made a splash this week at the relaunch of Tidal, the high-definition music streaming service backed by artists for their people. It promises to bring you all the music you expect with sound quality that can surpass the rest. So how does it hold up? We've been hands (ears?) on to find out.
---
With all these rich musicians making a ruckus about Jay Z's overpriced streaming music service, I'm getting a little emotional. Not about Jay Z's overpriced streaming music service. About the bygone golden era of streaming music's erstwhile golden boy: SoundCloud.
---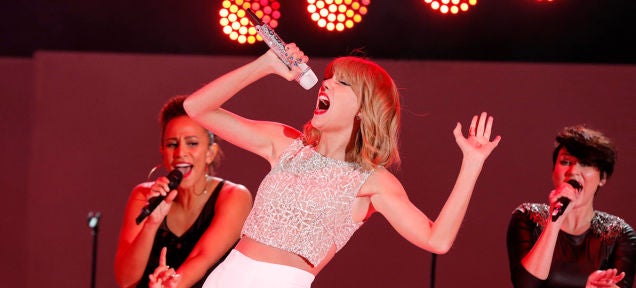 Taylor Swift, part-time pop star and full-time crusader for the rights of impoverished pop artists, made headlines last year when she yanked her music off Spotify. Well, streaming Swift is back — on a service you've probably never heard of.
---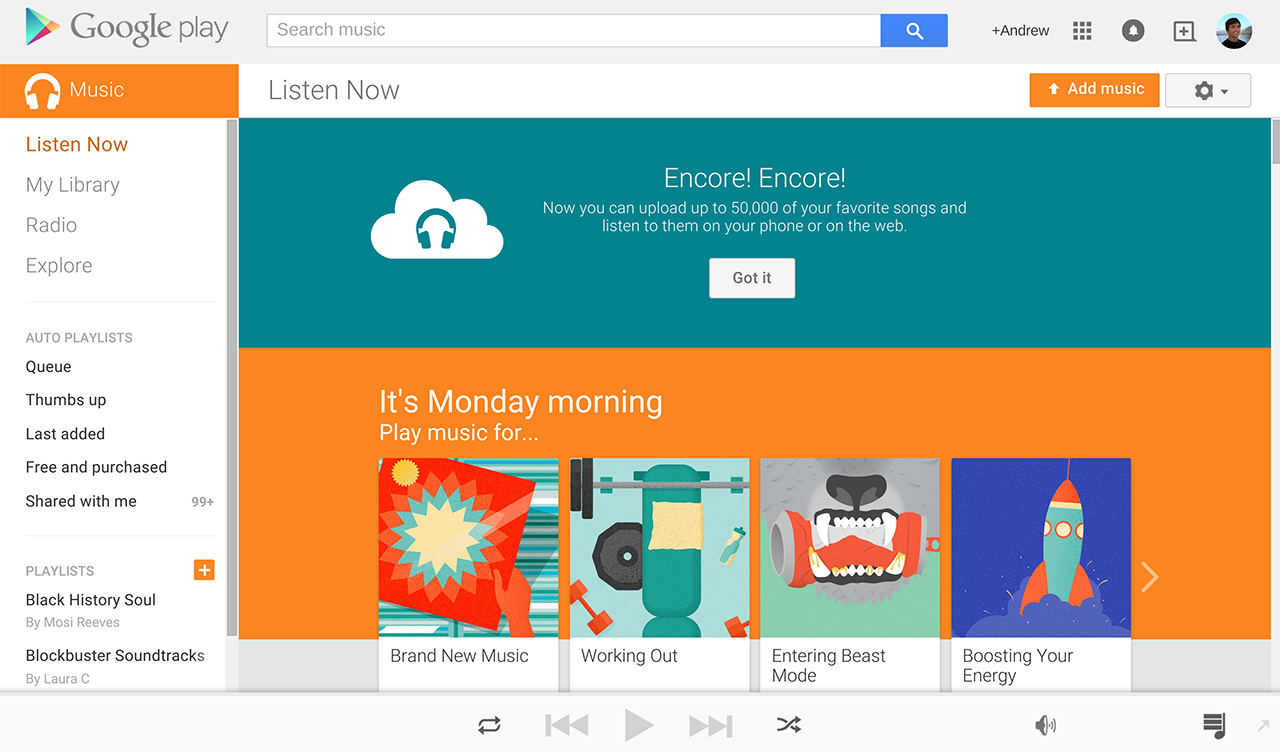 Google Play Music just upped the capacity of it's free music locker service from 20,000 songs to a whopping 50,000. Man Google's really giving Spotify a run for the best online music service right now.
---
---
Music for the bedroom is no longer a case of slipping Barry White onto your vinyl player and leaning in to your loved on. More likely, it means firing up a cloud-based playlist and routing it through your Bluetooth speaker. So, perhaps, unsurprisingly, Spotify knows exactly what you're listening to when you do the deed.
---
Streaming music is controversial amongst many musicians who claim that they don't get a fair shake of the revenue that's being pulled in. A new study of the music industry by the French recording industry confirms suspicions that at least part of the reason artists are getting screwed is because labels are taking all the money.
---
Sony just made PlayStation immeasurably better by ditching its own Music Unlimited service for Spotify, bringing the world's most popular (and arguably best) on-demand streaming service to the word's most popular next-gen gaming console.
---